Bandung - Bekasi Bus & Travel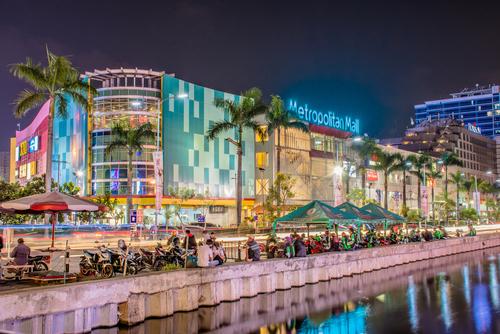 Bekasi City is one of the capital's support areas which has a large population. Due to its large population, Bekasi is also one of the Metropolitan Cities which is complete with various facilities. As a developing city, Bekasi has many visitors with various needs, such as visiting family, business trips or even just for recreation. In fact, tourism practitioners argue that Bekasi Regency, West Java has regional potential that deserves to be developed as a tourist area. Bekasi Regency now has eleven industrial estates with various products that are routinely marketed to foreign regions. In addition, several rural areas in the Bekasi Regency which are located on the outskirts of industrial areas are also tourism assets that can be offered to the community.
Bandung and Bekasi are cities located in West Java, the crowd of Bekasi City makes many out-of-town residents visit Bekasi every day. One of them is also a traveler from Bandung. One of the transportation available, if you want to visit Bekasi, is by bus and travel from Bandung to Bekasi. Traveloka has provided bus and travel services for the Bandung - Bekasi route to make it easier for you. Check out the info below to find out more before booking your bus ticket.
Things to Do in Bekasi
Tourist attractions in Bekasi emphasize its cultural and historical charms. The city is dominated by historical, cultural, and religious sites. In addition, a visit to this city will provide a very memorable cultural experience, especially if you explore its various culinary destinations. Make sure to visit some of our recommendations below the next time you're in Bekasi.
Explore Top Attractions in Bekasi
See More
Spend Your Free Time in Bekasi
See More