Bekasi - Bandung Bus & Travel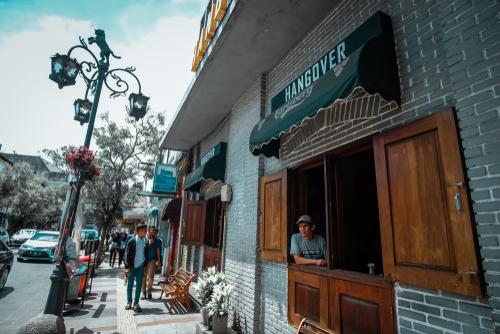 The city of Bandung has indeed remained the right choice of vacation for a long time. The capital of the province of West Java never stops presenting views, culinary delights, interesting tourist spots and is also a shopping paradise. Bandung also still maintains the form of Dutch heritage buildings that make this city look aesthetically pleasing. The City of Flowers or Paris Van Java is well known as a place that will be crowded with visitors from Jakarta and its surroundings on weekends or long holidays. Cities that are only two to three hours from Bandung have certainly often set aside time to visit the host of the Asian-African Conference in 1955.
Not only Bandung City that can be explored, but when you enter the Bandung area, you also have the opportunity to explore the Lembang area with panoramic views of the hills, ranca, or enjoy Lembang's typical fresh milk and yogurt. In addition, you can also visit the Ciwidey area which is no less beautiful, with tourist sites like Kawah Putih, Situ Patenggang and many more. You can put together the order of your trip while in Bandung. One of the closest cities to Bandung is Bekasi. Integrated toll access makes traveling from Bekasi to Bandung more efficient. Various transportation options are also available to take you from Bekasi to Bandung. One of them is by bus and travel route from Bekasi to Bandung. You can book bus and shuttle tickets from Bekasi to Bandung at Traveloka, with various pick-up and arrival points. Adjust to your needs and desires.
Things to Do in Bandung
Tourist attractions in Bandung emphasize its cultural and historical charms. The city is dominated by historical, cultural, and religious sites. In addition, a visit to this city will provide a very memorable cultural experience, especially if you explore its various culinary destinations. Make sure to visit some of our recommendations below the next time you're in Bandung.
Explore Top Attractions in Bandung
See More
Spend Your Free Time in Bandung
See More