Semarang - Solo Bus & Travel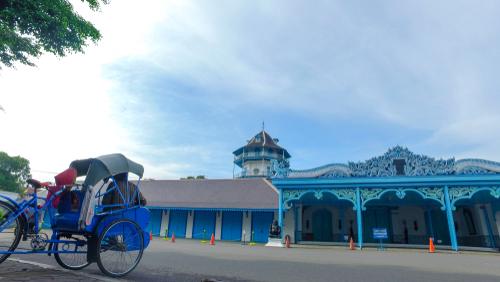 Solo or Surakarta is a city that has a lot of charm. The hometown of Mr. Joko Widodo has become a developed city but also maintains its cultural heritage and also the form of its kingdom. Visiting Solo can be a series of tours in Central Java and its surroundings. For example, after visiting Semarang, you can stop by Solo. There are many things that you shouldn't miss when visiting Solo, from museums and cultural parks, the palace, Pasar Gede, to tasting the delicious culinary delights of Solo. Liwet rice which you can easily find on the coast, tengkleng, timlo and so on.
There is also a lot of history that you can learn while in Solo. Many people don't miss the opportunity to visit Solo City when they visit Semarang City. There are many transportation options that you can use to visit Solo from Semarang. One of them is bus and travel. Find and select buses and shuttles with facilities that suit your needs.
Things to Do in Solo
Tourist attractions in Solo emphasize its cultural and historical charms. The city is dominated by historical, cultural, and religious sites. In addition, a visit to this city will provide a very memorable cultural experience, especially if you explore its various culinary destinations. Make sure to visit some of our recommendations below the next time you're in Solo.