Semarang - Surabaya Buses & Shuttles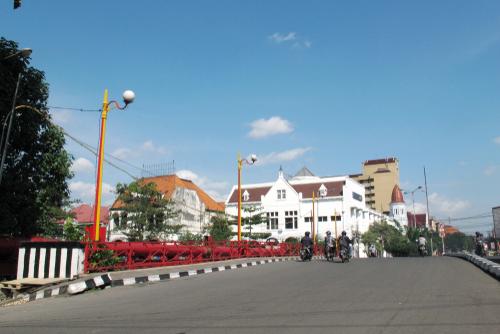 Visiting the second largest city in Indonesia, namely Surabaya, always brings a different experience. There are many interesting things that you can get when visiting Surabaya, not only tasting its culinary delights or visiting tourist attractions, Surabaya also has many interesting events and festivals that can fill your vacation time. For example, the Rujak Uleg Festival, the Yosakoi Japanese Festival, to a football match which was warmly welcomed by the fans. Don't forget to check the schedule for each event so you don't miss it. For those of you who visit Surabaya for business purposes, don't miss out on delicious culinary delights to fill your stomach on the sidelines of work. Rawon Satan, Sego Sambel Mak Yeye, Pecel Pucang, Lontong Balap, and many more. You will get the typical taste of East Java by trying Surabaya culinary.
In addition, there are several interesting things that you will find during your visit in Surabaya, for example, the Suroboyoan dialect is somewhat different from the Javanese language in Central Java. You will hear this upbeat and more familiar tone often. Another interesting thing that you may not find in other cities is that you can take a public bus and pay for it in a plastic bottle. This policy from the Surabaya government aims to reduce congestion and also save the environment. Interesting right? If you want to visit Surabaya, now there are many public transportations from various cities and provinces. Examples are buses and travel. The most departure cities to Surabaya, one of which is the city of Semarang. You can already order Semarang to Surabaya bus tickets via the Traveloka Lifestyle SuperApp.
Things to Do in Surabaya
Interesting activities that can be done in Surabaya are certainly related to culture and art. The city offers a variety of artistic, cultural and historical attractions that can be found throughout the city. Tourist villages are also attractive destinations, where tourists can get to know Surabaya's culture up close and directly from the local residents. Complete your trip in Surabaya with the following special recommendations.
Discover the Best Experience in Surabaya
See More
Explore Local Cultures and Attractions in Surabaya
See More