Semarang - Yogyakarta Buses & Shuttles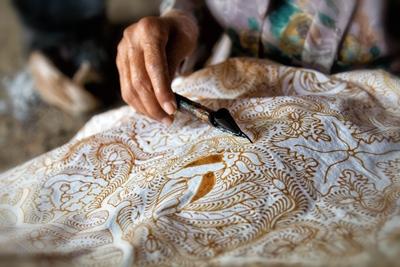 More often referred to as "Jogja", this special city is one of the centers of spiritual activity on the island of Java. Since a long time ago, Yogyakarta is known as a city that still adheres to the traditions of its ancestors. However, spiritual maturity actually makes Yogyakarta even more special. Meanwhile, culture and art become the breath that revives this city. Whoever comes there, usually returns with a richer and more cultured soul.
As one of the leading destinations in Indonesia, it is not surprising that Yogyakarta is a vacation destination for many people from various regions. Semarang is one of the cities that many tourists visit Yogyakarta.
Both are located on the central side of the island of Java, Semarang is about 130 kilometers from Yogyakarta. This distance can be reached using bus and travel (shuttle) transportation modes, with a distance of 2.5 - 4 hours. This trip is getting easier because now Traveloka has provided bus and travel ticket booking services for the Semarang – Yogyakarta route.
Several operators that work with Traveloka to serve this route are names that are already popular in the community, such as PO Nusantara, PO Rama Sakti, Joglosemar, DayTrans Central Java, and Alloy Executive. The ticket price offered is also relatively cheaper, with a range of IDR 65,000 – IDR 80,750 per person
Things to Do in Yogyakarta
Interesting activities that can be done in Yogyakarta are certainly related to culture and art. The city offers a variety of artistic, cultural and historical attractions that can be found throughout the city. Tourist villages are also attractive destinations, where tourists can get to know Yogyakarta's culture up close and directly from the local residents. Complete your trip in Yogyakarta with the following special recommendations.
Discover the Best Culinary Delights in Yogyakarta
See More
Explore Local Cultures and Attractions in Yogyakarta
See More