More about Hong Kong Disneyland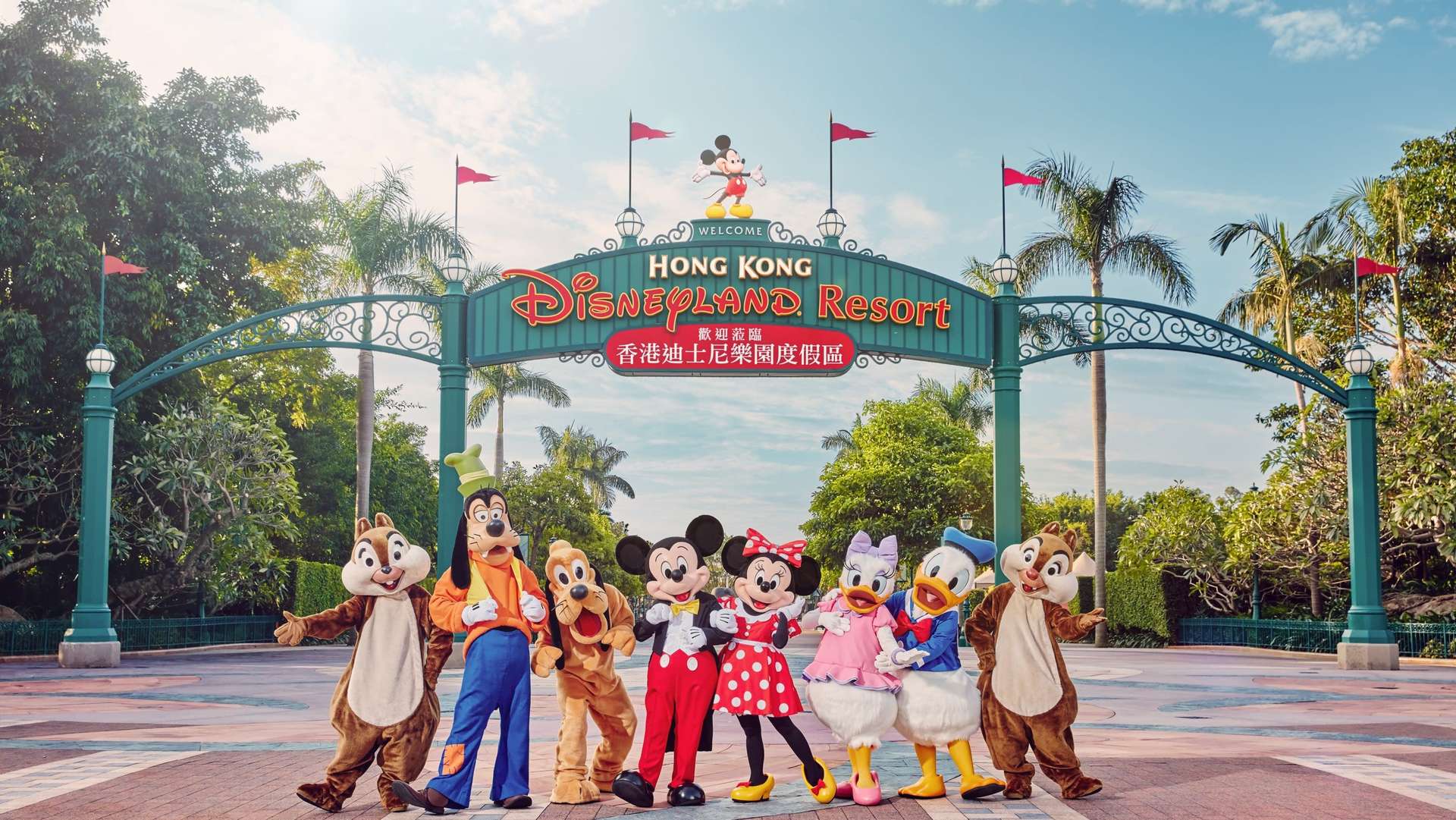 Make magical memories at Hong Kong Disneyland where your dreams of storybook fairytale and magical kingdoms come to life before your eyes! A magical land that excites both children and adults bring joy and happiness to all visitors with 7 lands — Adventureland, Grizzly Gulch, Mystic Point, Toy Story Land, Fantasyland, Tomorrowland and Main Street, U.S.A. See iconic characters including Mickey & Friends, as well as your favorite Marvel heroes in Tomorrowland bringing you brand new tailor-made experiences!
Operating Hours:
10 AM – 9 PM 
*The opening hours vary daily, check the official website for up-to-date opening hours beforehand.

Attractions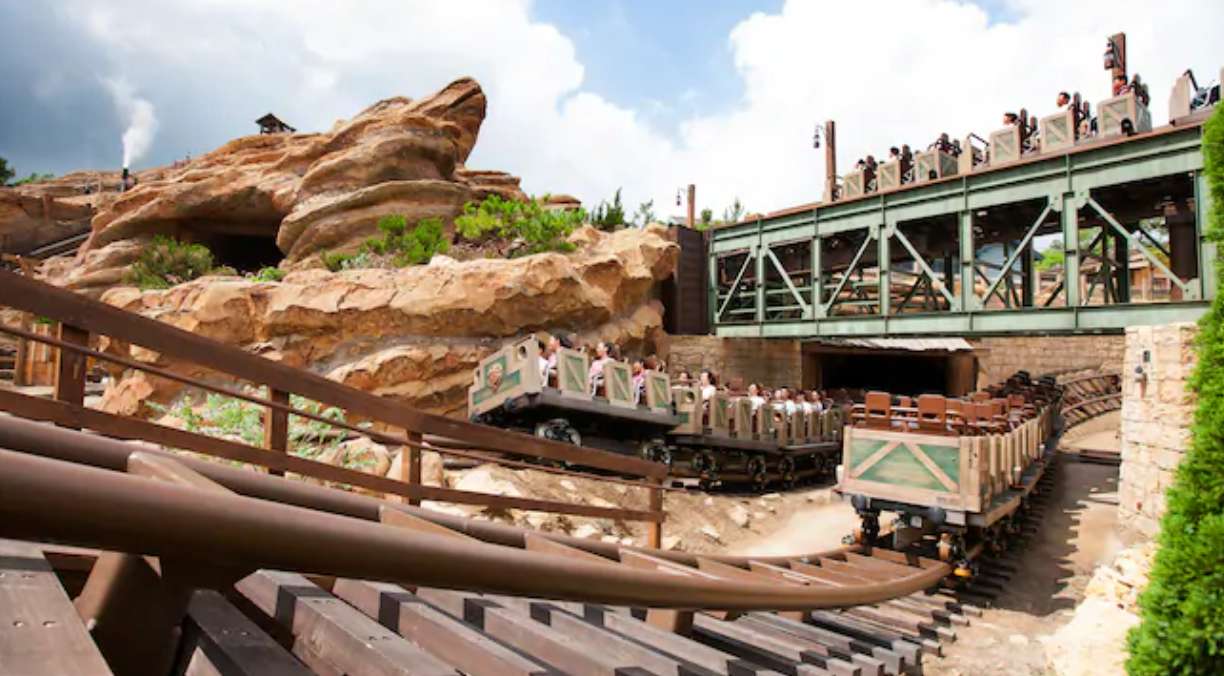 Embark on the wildest ride you can imagine at Hong Kong Disnleyland that leads you through the story of the discovery of gold in Big Grizzly Mountain! A coaster with a beautiful story, exciting rapid turns, an unexpected launch and a dead-end section that causes vehicles to suddenly travel backwards are all part of this amazing attraction.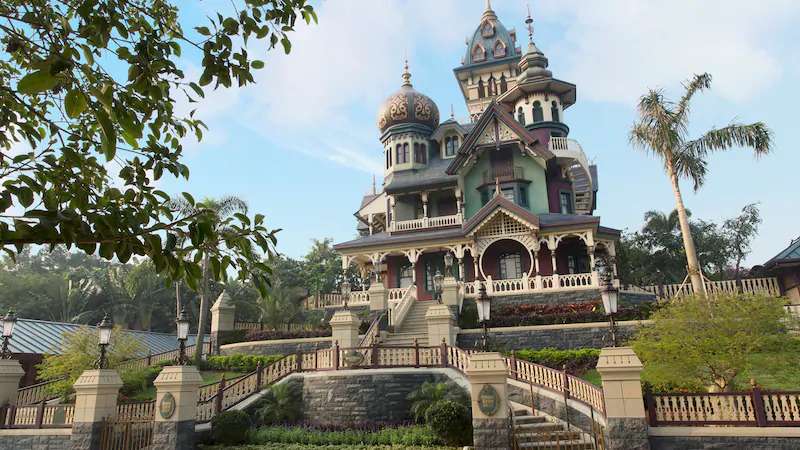 Hop aboard for a spin around the private museum of Lord Henry Mystic, an eccentric explorer, and collector! You'll also be joined by his adorable and lovable Monkey friend, Albert. While touring the museum's countless artifacts, you'll begin to start magically coming to life resulting in a wild and exciting ride that's fun for the whole family. Mystic Manor is charming, whimsical and exclusive only to Hong Kong Disneyland. And just a fair warning — you will fall in love with Albert and definitely want to go on this ride again and again.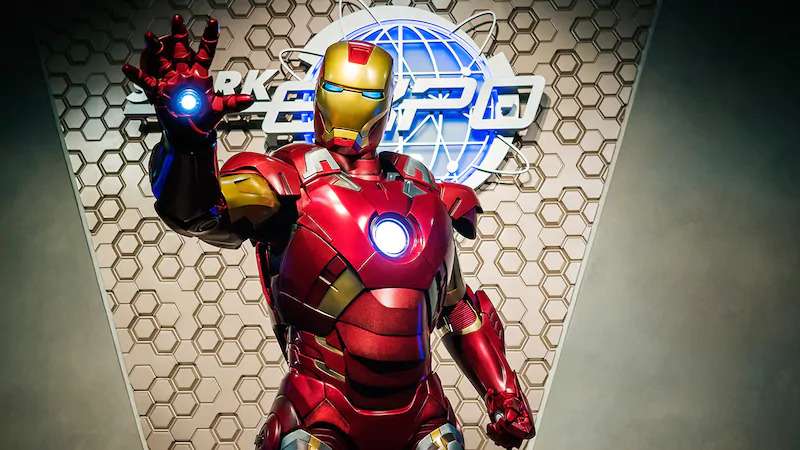 Marvel fanatics, pack your bags and step into the amazing world of Stark Industries! Grab a pair of "StarkVision" glasses and take-off on a thrilling adventure alongside the one and only, Iron Man. Travel around the Hong Kong skyline and help Iron Man to save Hong Kong from the evil powers of Hydra. In addition to that, you'll have a personal encounter with Iron Man himself too!
Take a break from the attractions to take a through a whimsical garden, Fairy Tale Forest! Get the chance to see some of your favorite classic Disney stories beautifully crafted on a miniature scale. You'll also be able to interact with music boxes, towers, castles and caves to bring the stories to life and reveal some of their favorite Disney characters and princesses including Rapunzel, Belle, Cinderella, and Ariel.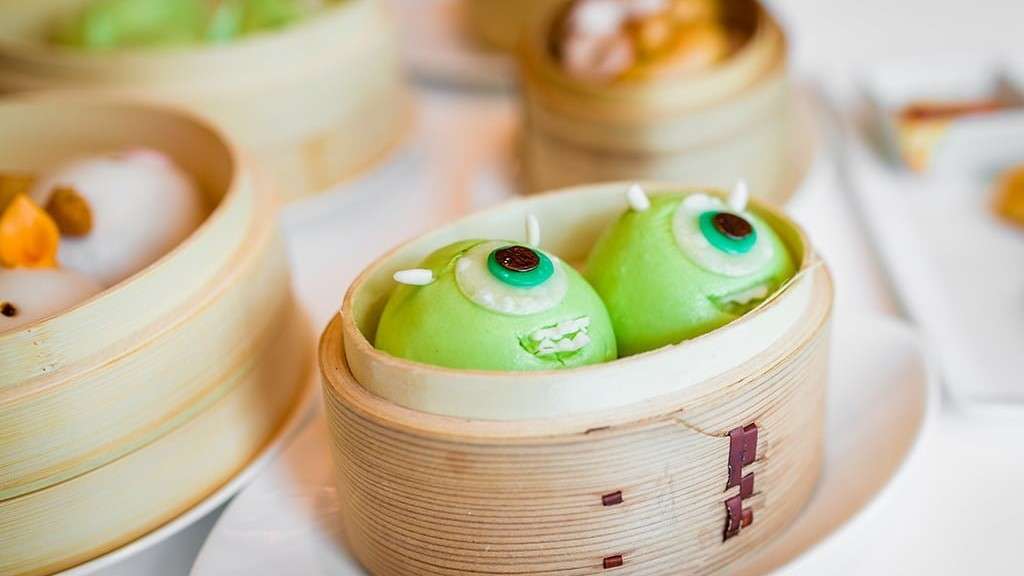 Indulge in special themed foods & beverages while you're in Hong Kong Disneyland, like the Mickey shaped waffles and Disney themed Dim Sum! Just outside the park, theCrystal Lotus restaurant inside the Hong Kong Disneyland Hotel offers a special dim sum menu filled with all your favorite Disney and Pixar characters. The Disney Signature Dim Sum menu includes an assortment of dumplings, buns and seafood dishes shaped like the animated characters.  However, it is only available on weekends and public holidays for lunch when you order at least 24 hours in advance. Handmade by the chefs at Crystal Lotus, these little works of art are beautiful to look at and even more fun to eat! And if you want to dine with your favourite Disney characters, book yourself a buffet meal at theEnchanted Garden Restaurant orChef Mickey.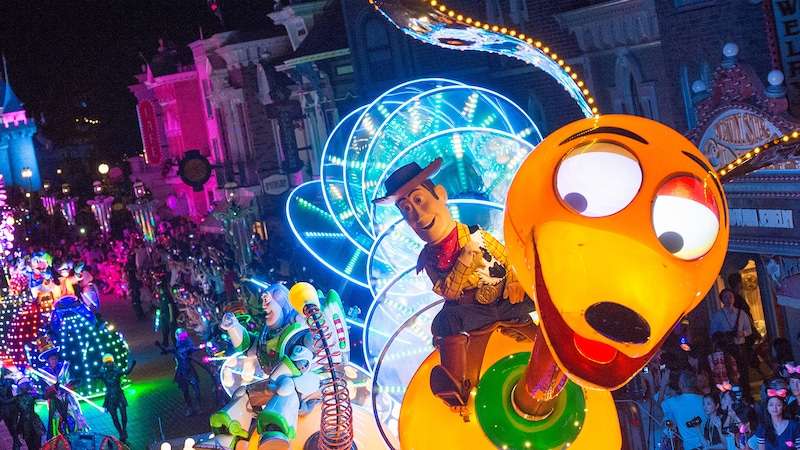 Dazzle in nighttime spectacular entertainment at Hong Kong Disneyland's Disney Paint The Night Parade! The parade is a stunning 18-minute show along Main Street USA with dazzling lights and colours, gorgeous shimmering costumes, state-of-the-art floats and over 80 glowing performers, all perfectly choreographed to Disney tunes. Paint The Night Parade will bring favorite Disney and Disney∙Pixar stories in magical, luminescent worlds to life every night! Experience the magic of Hong Kong Disneyland and delight in endless fun today!
How To Get To Hong Kong Disneyland?
By Bus: 
Franchise buses
Long Win Bus and Citybus operate daily, to and from Hong Kong Disneyland Resort.
By Car: 
Parking is available for cars, coaches and motorcycles.
By MTR: 
Board the MTR's Disneyland Resort Line atSunny Bay Station (runs every few minutes daily)See first and last train schedule here.
OR board from the following MTR stations:
Hong Kong International Airport MTR Station (transfer at Tsing Yi Station and transfer to Sunny Bay Station)
MTR Kowloon Station
MTR Hong Kong Station
By Taxi: 
Urban taxis (red), New Territories taxis (green) and Lantau taxis (blue) provide transportation to and from Hong Kong Disneyland Resort.
By Ferry:
Round-trip tours between the Tsim Sha Tsui Star Ferry Pier and the Disneyland Resort Pier. 
Daily operating hours: 11 a.m. from Tsim Sha Tsui Star Ferry Pier & 12:15 p.m. from Disneyland Resort Pier.
By Express Rail Link: 
FromWest Kowloon Station, you can get to Hong Kong Disneyland Resort conveniently through MTR or the Hong Kong Disneyland Hotel Shuttle.
Ticket price for Hong Kong Disneyland are reasonable at RM341 for 1 pax, making it the perfect place for family outings and dates with your children.
The best time for a visit to Hong Kong Disneyland, is when the weather is relatively dry and temperatures are comfortable, usually between November and April.
If you are planning to spend 2 days in theme parks I would suggest spending 1 day in Disneyland and 1 day in Ocean Park. The Hong Kong Disneyland is very small and you will find yourself spending time on lining up for different attractions rather than walking around.