More about District 21 Admission Tickets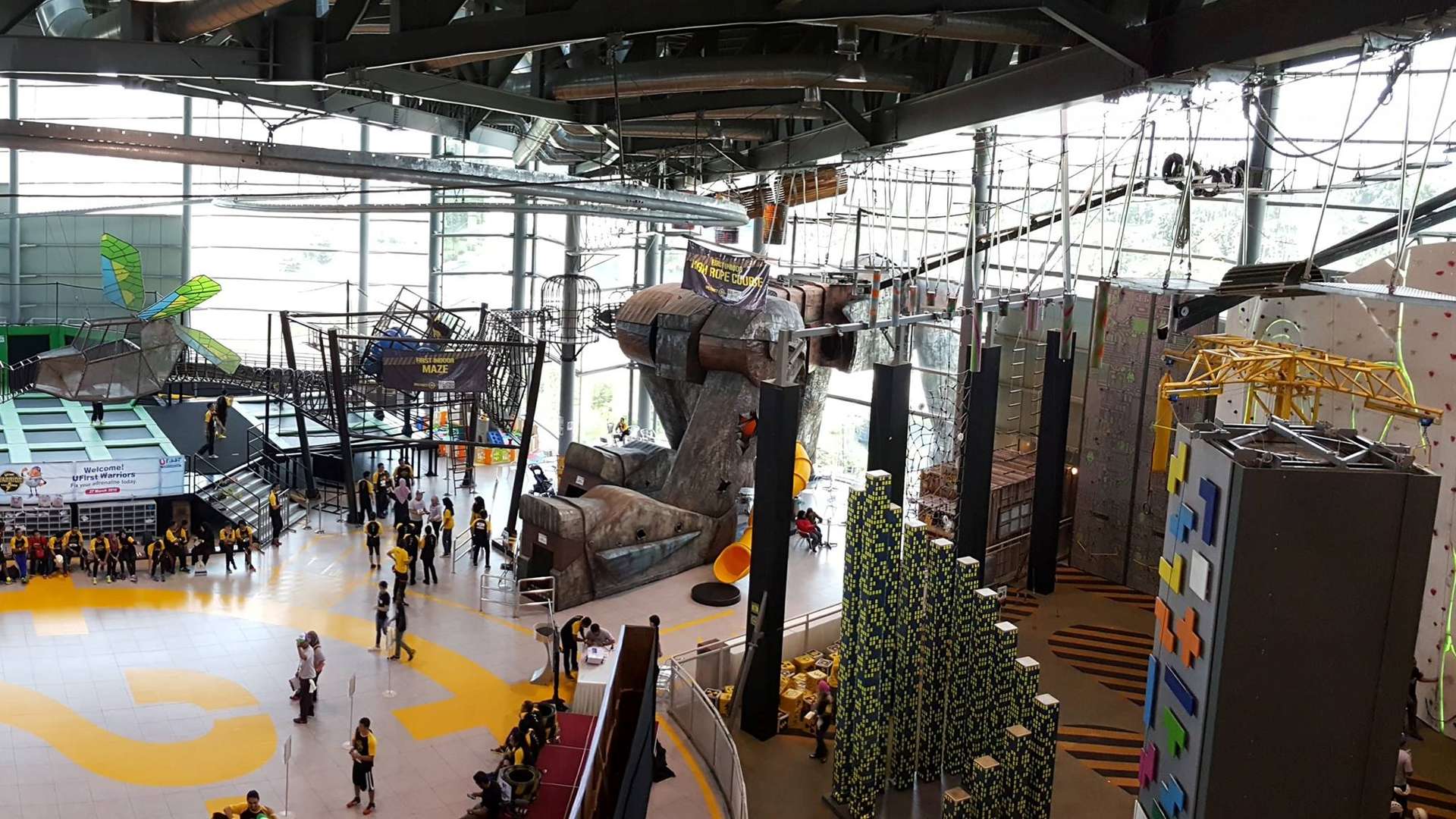 Travel through time and into post-apocalyptic world of year 2066 at District 21 Putrajaya. Expect nothing less from the challenging activities that are built for the bold and adventurous, explore the first of its kind apocalypse-themed indoor adventure park conveniently situated within a 70, 000 sq.ft indoor adventure park at IOI City Mall Putrajaya! It's a thrilling adventure for all ages at this post-apocalyptic world so put on your sports gear for some adventures. Plan your visit anytime between 12 PM to 8 PM on weekdays and from 10 AM to 8 PM on weekends.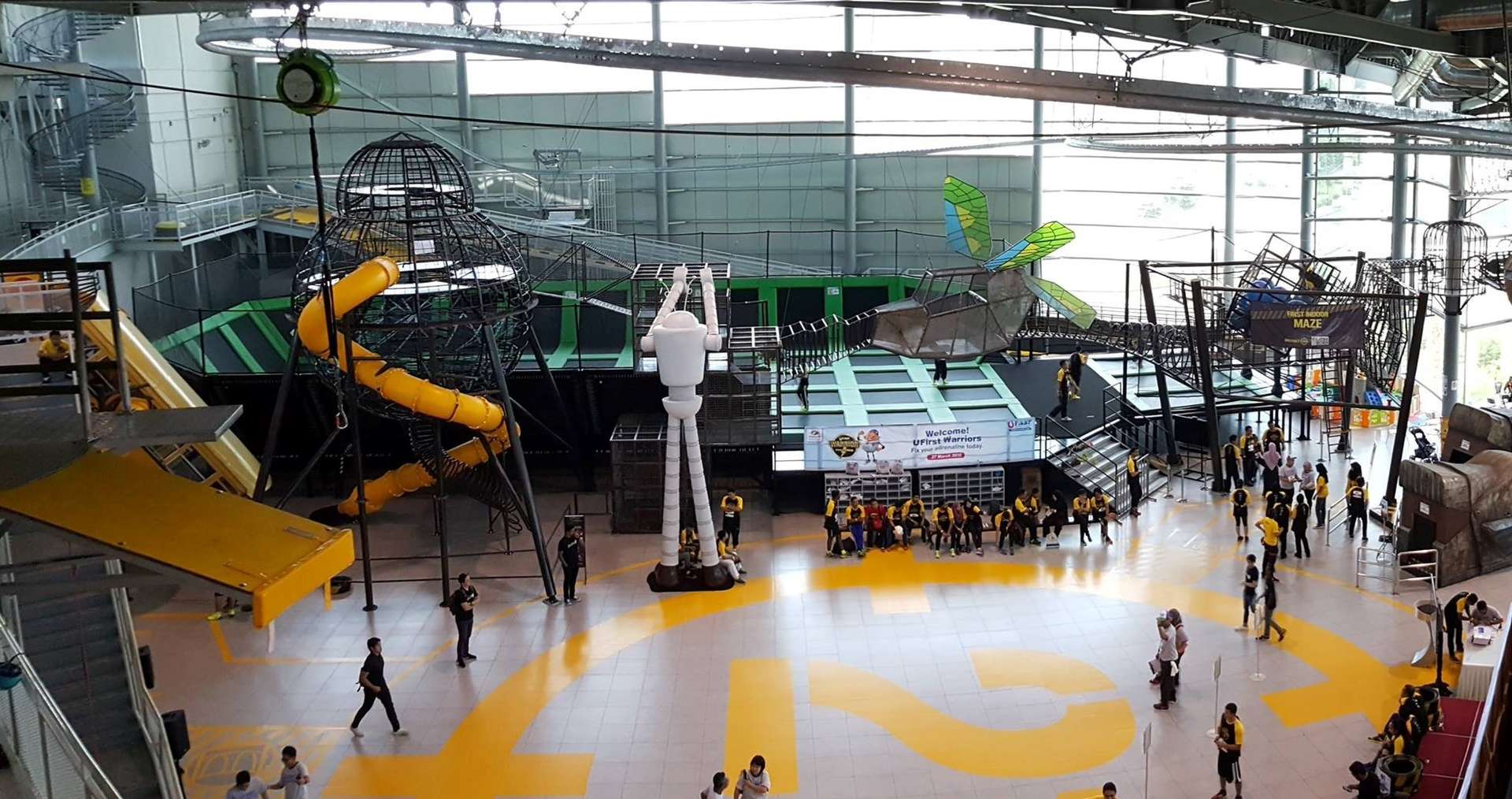 Fit for adults and kids of all ages, the futuristic themed indoor atrium is built with 10 adventure attractions waiting to challenge your physical limits. Warm up and launch your adventure at the Launch Pad as you show off some moves on the trampoline.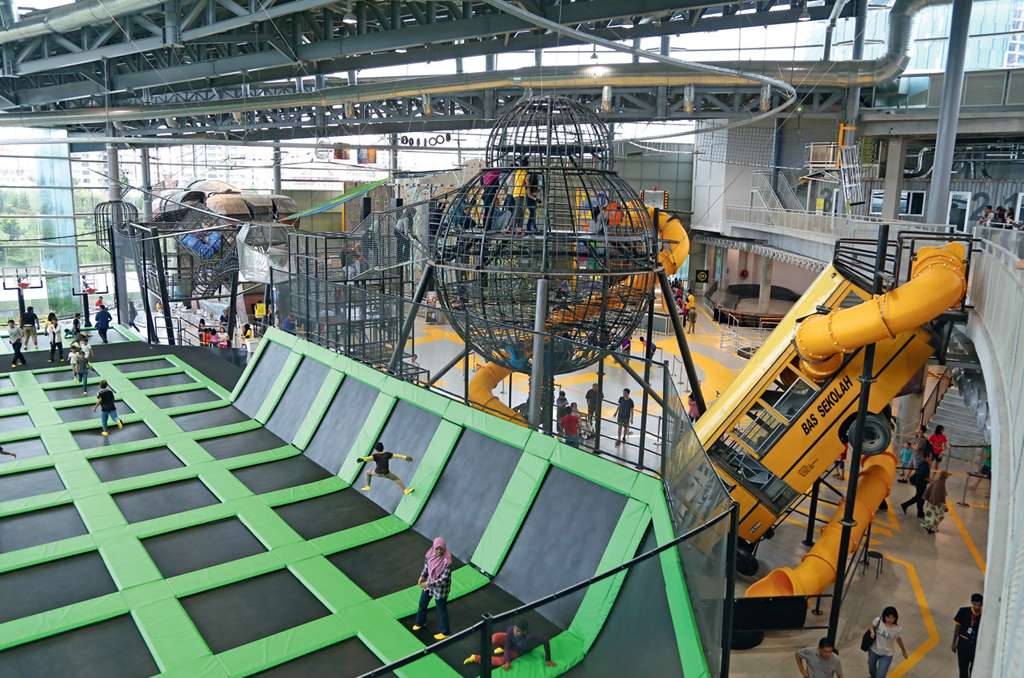 Then, it's time to put those brain juice to work for some wall climbing at the Power Station that requires you to answer some math puzzles before climbing upwards. If solving puzzles and quizzes are your thing, then take on the challenge of the Maze as you find your way out of a series of tunnels, cages and mind-bending puzzles, all while being trapped and suspended 10m off the ground.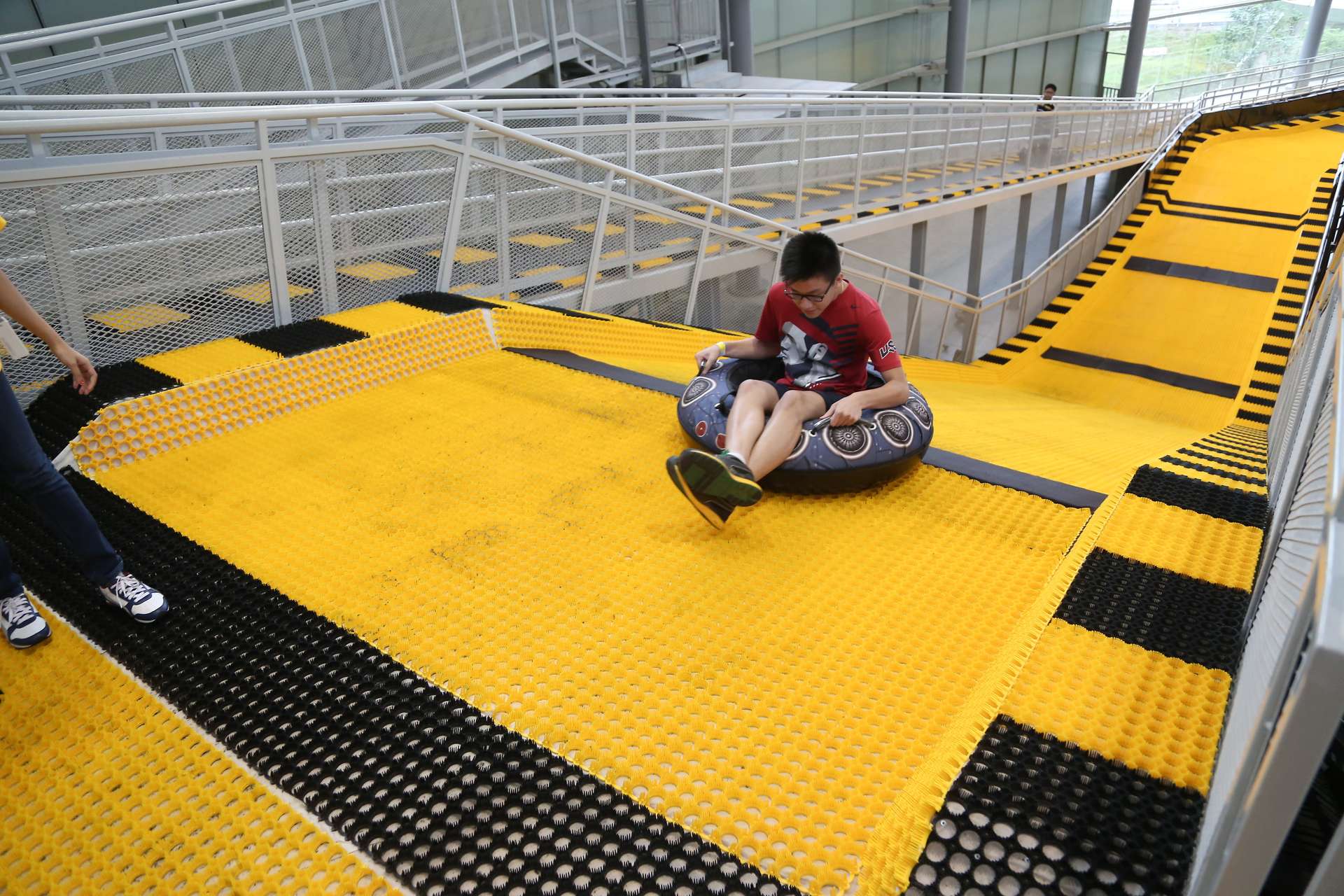 Adventures for the kiddos await at the Tubby Ride as they get to slide down the slope in a tube and get behind the wheel as they stroll around on the 100m Gopedal track. Your little one can also take on the challenge of the Low Ropes as they juggle between the fun and fear of walking on a tightrope. But don't you parents worry, they're securely strapped away with a harness and with your guidance along the way. For the ultimate daring kid, we reckon them to go against the Free Fall and take a leap of faith in this District 21 all-time favourite obstacle which simulates the experience of jumping off a plane!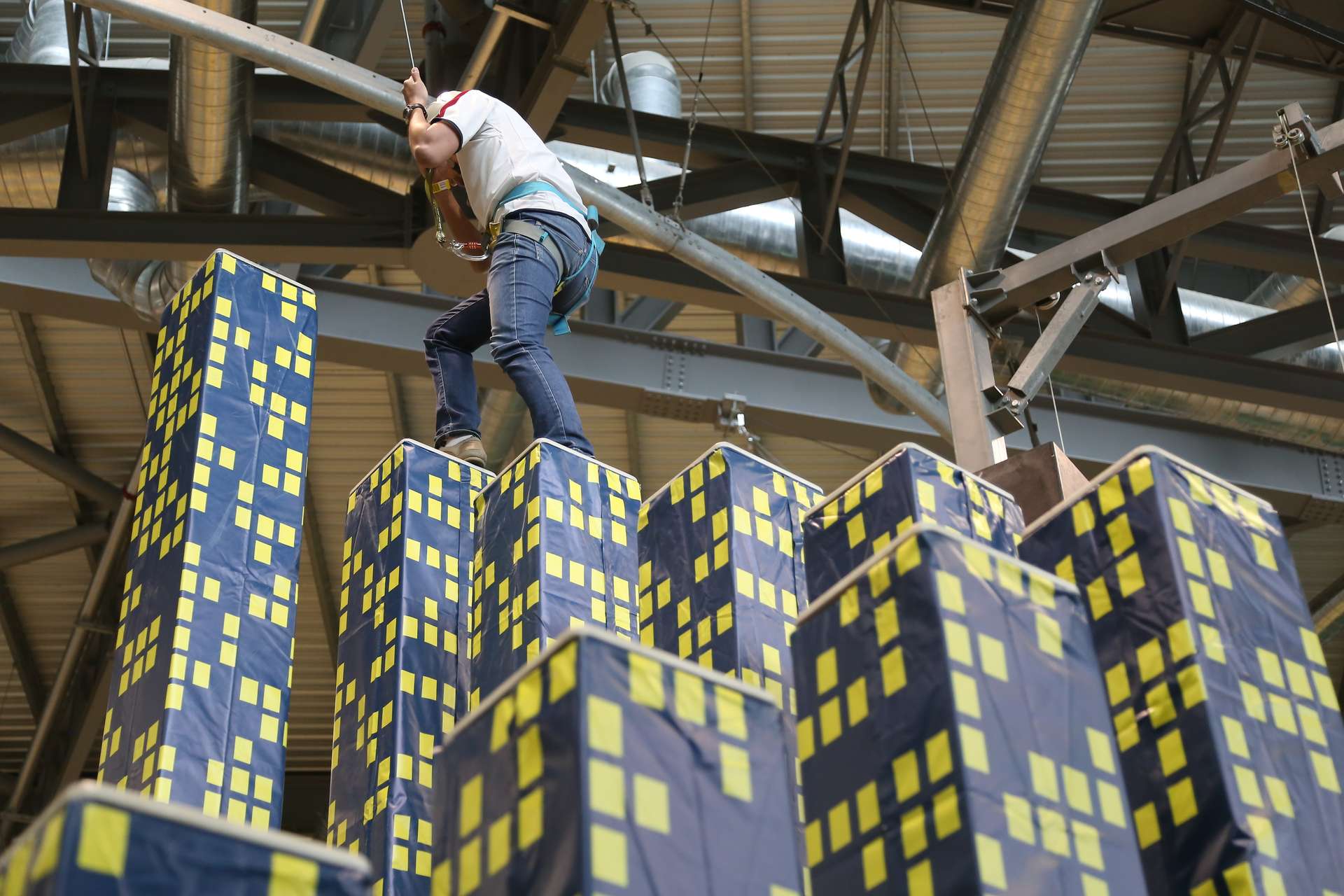 Adults who are looking to take on some next level challenges should give the Sky Trail a go as you get your way through a wobbly rope bridge, keep your balance on narrow planks and navigate through a line of hulking oil drums. The Sky Trail is packed with 23 challenging obstacles with various levels and difficulty will definitely put a test on your stamina and balancing skills, so be ready for that! As for the thrill seekers, there is no doubt that you would want to give the Roller Glider a go for some ultimate adrenaline rush!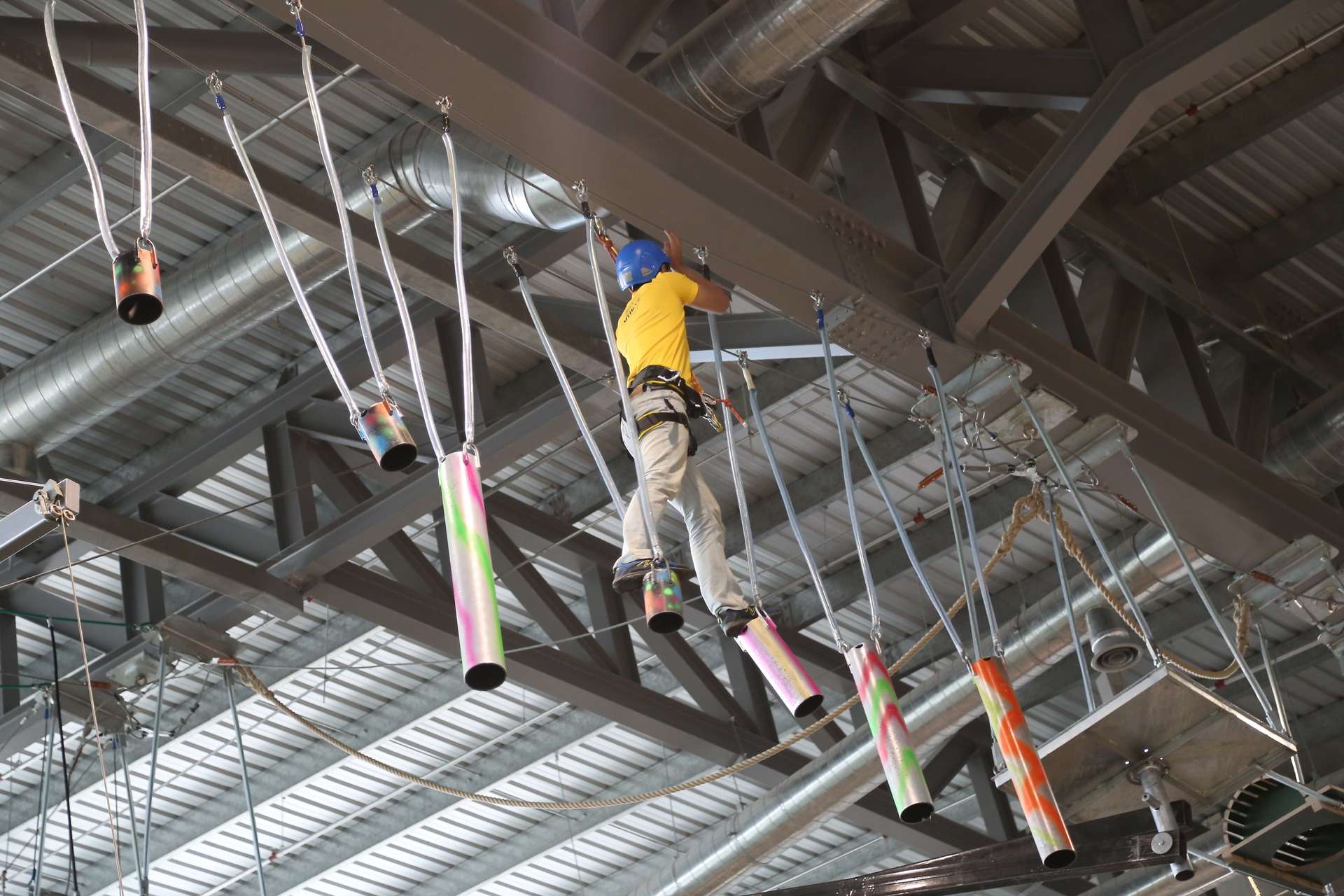 Throw away all your perceptions of a traditional zip line and feel like Superman as you glide through a roller coaster like course with sharp turns and curves at a speed of 30km per hour. Not your thrill? Then maybe try the Ninja Warrior aerial obstacle course to train your ninja skills as you take on this post-apocalyptic world at District 21! So, don't miss out the fun and get going to District 21 today! It's a place fit for an exciting family outing, to train your stamina or even a fun team-building with your work buddies!