What is a High Flexibility Ticket?
High Flexibility Ticket is a more flexible subclass option, compared to regular tickets. It allows you to reschedule your flight with 0% penalty and refund with low penalty. Find out more about the benefits below.

0% Reschedule Penalty
Reschedule your flight easily before departure with 0% penalty (within a certain time limit). No more hassle, fly at your convenience. Learn more about rescheduling your High Flexibility Ticket here.

Low Refund Penalty
Your travel plan got canceled? We've got you covered. Get maximum refund when canceling your flight tickets, all with low penalty. Learn more about refunds for your High Flexibility Ticket here.

Extra Frequent Flyer Miles
Earn more miles by flying with High Flexibility Ticket. Not just more flexibility, you can also redeem your frequent flyer rewards faster.
---
How to book a High Flexibility Ticket?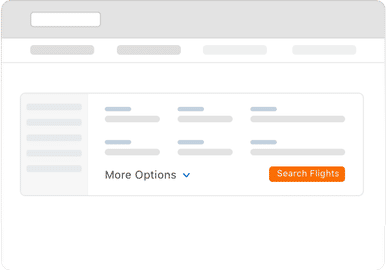 Search your flight
Open Traveloka in your mobile app or browser. Start your search by filling in your flight details.
Choose High Flexibility
At the bottom of the search box, click More Options and check High Flexibility in the Ticket Flexibility option.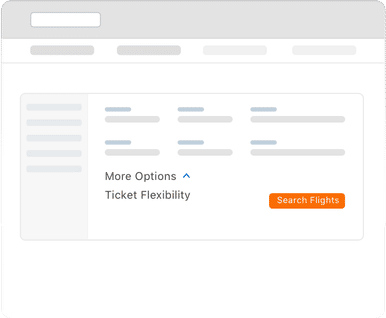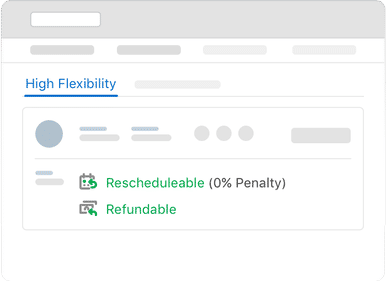 See High Flexibility flights
Find your high flexibility options under the High Flexibility tab in your search results. If you want to see the regular flight options, just click the Regular tab.
Book your High Flexibility ticket
Once you find the flight that best suit your needs, click Choose and continue with the booking process.