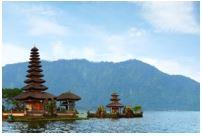 Manila formally the City of Manila is the capital of the Philippines and a very urbanized metropolis. It is the most heavily populated city proper in the world as of 2019. It was the first leased city under the Philippine Commission Act 183 on 31 July 1901 and gained independence with the passage of Republic Act No. 409 or the "Revised Charter of the City of Manila" on 18 June 1949. Manila, alongside Mexico City and Madrid, is considered the world's unique set of Global Cities because of Manila's commercial networks being the first to cross the Pacific Ocean. They are thus joining Asia with the Spanish Americas, marking the first time in world history when a continuous chain of trade routes circled the planet.
Best time to fly from Antique to Manila
The best time to visit the province of Manila in the Philippines is from January until June, August and September and November until December, when you will have a warm temperature and limited till unexceptional rainfall. The highest average temperature in Antique is 30.1°C in March, and the lowest is 28.0°C in January.
Operating airlines available in Traveloka including both domestic and international carriers. Such airlines include Philippine Airlines, Jetstar, Scoot, Singapore Airlines, Etihad, All Nippon Airways, Lion Air, Malaysia Airlines, and many more. For further information in regards to travel safety during the pandemic can be referred to Traveloka's Coronavirus Information.
Main airports available in Antique to Manila
Evelio Javier Airport - Evelio Javier Airport also recognized as Antique Airport and San Jose Airport, is the only airport in the province of Antique in the Philippines. The airport is situated in the local capital San Jose de Buenavista. It is classified as a Class 2 principal (minor domestic) airport by the Civil Aviation Authority of the Philippines (CAAP), a body of the Department of Transportation and Communications that is answerable for the operations of not only this airport but also of all other airports in the Philippines except the major international airports.
Ninoy Aquino International Airport– Ninoy Aquino International Airport formerly called and still commonly referred to as Manila International Airport as well as by its codename Nichols Field (Nichols), is the airport that served for Manila and its surrounding metropolitan area. It is situated along the border between the cities of Pasay and Parañaque, about 7.1 kilometres (4.3 mi) south of Manila proper and southwest of Makati. NAIA is the main international gateway for travellers to the Philippines and serves as a hub for Cebu Pacific, AirAsia Philippines, Cebgo, PAL Express, and Philippine Airlines. There is no flight available from Evelio Javier Airport to Ninoy Aquino International Airport until the present.
Climate pattern in Antique to Manila
Manila has the tropical monsoon weather prevailing. Rainfall is prominent for the most part months of the year, and the quick-dry season has little effect. In Antique, the average annual temperature is 27.6 °C | 81.5 °F.
Highlights attractions in Manila
Rizal Park - Rizal Park, also recognized as Luneta Park or simply Luneta, is a historical urban park situated in Ermita, Manila, Philippines. It is believed as one of the largest urban parks in Asia, including an area of 58 hectares. The site on where the park is located was originally known as Bagumbayan during the Spanish colonial time.
Fort Santiago - Fort Santiago, constructed in 1593, is a citadel created by Spanish navigator and governor Miguel López de Legazpi for the newly formed city of Manila in the Philippines. The defence fortress is in Intramuros, the fenced city of Manila. The fort is one of the most important historical sites in Manila.
Manila Ocean Park - The Manila Ocean Park is a vast oceanarium situated in Manila, Philippines. It is preserved by China Oceanis Philippines Inc which is a subsidiary of China Oceanis Inc and a Singaporean-registered company. Manila Ocean Park located behind the Quirino Grandstand at Rizal Park.
Travel Tips
Be Flexible with Your Travel Plans
Planning is a good way to go traveling, be it domestically or internationally, but don't disregard the fact that things can and most likely would not go as planned. This could either be due to suddenly the activity you want to do is unavailable or if more logistical issues force you to think of other ways to do things. Keep in mind that plan is a good base, but when you are traveling and there are a lot of external factors involved, it will be a different kind of adventure.
Bring Extra ATM & Credit Cards During Your Travel
There is a saying that doesn't keep all your money with your person when you travel, but that doesn't mean you should not bring extra money at all. Keep extra credit and atm cards with you when you travel. This will help greatly when things go south and believe me, it probably will. Keeping cards instead of cash with your person is better and safer. 
Learn Few Local Words to Blend In
This will come in handy when you are traveling to a place where English is not their first, second, or only language at all. It is best to learn some local words that can help you through the trip, especially in terms of direction, transportation, medical, and such. Plus, it will open a ton of network opportunities with the locals to be able to be among them. You will be able to make friends and discover some hidden gems you never thought you would find.
Keep Your Accommodation Address with You
This might sound ridiculous but it is important nonetheless. We tend to underestimate ourselves and assume we have it all in our heads. It is best to have it with you at all times because when you need a specific direction back, you can refer to it easily. It is best to keep it on paper as well because you will never know when the handy-dandy technology will fail you when you need it the most.
Less is Best when Traveling
We are not going minimalist here, but minimalism can help you get more things done. In order to determine how many you should bring with you, you should always go back to the question of where and what. Where are you going? What will you be doing? This will bring you back to the consideration if you do a lot of walking, then it is best to bring something you are comfortable with. The key example is to wear your everyday clothes because you know what you are comfortable with to go about your day. Don't overthink too much on a "just in case" situation because that is the number one trap to bring more with you and in the end, it will just make your bag heavier with things you can either reuse or get easier there.
Travel Insurance
Be it whether you are traveling domestic or international, it is important to gear yourself up with travel insurance. Traveloka itself provides travel insurance from Chubbs. This is pretty much self-explanatory because you will never expect what could happen when you are abroad. Even if you are traveling domestically, should things go out of your control such as accidents or sickness, you will have the leverage of insurance coverage.
Always Stay In Touch
Despite the beauty of the world, it is not necessarily a safe one. Even if you are doing a solo trip, always keep in touch with your family and/or friends. Let them have a copy of your itinerary so that they have an idea of where you are. Keep them close in contact each day and let them know when you are changing locations during your trip.
How to Book with Traveloka
Booking might be hard on certain online travel agency platforms, but Traveloka has its ways of making it easy for customers to book their flights. 
Search your flight
From either the mobile app or the desktop, you will be able to easily search for your flights by filtering the necessary information such as travel date, trip type for either one-way or return, etc.
Choose and Book flight
You will be given information about the airline name, flight schedule, and ticket price once you arrived at the flight search results page. You can further refine your searches based on the filters you set.
Fill in Contact Information and Passenger Details
If you already have an account with Traveloka, you will be able to fill in your details in advance, thus when it is time to fill in your contact information and passenger details, you can just click on the information.
Complete Your Payment
From the many payment methods available, choose one that best suits you.
Receive Your E-ticket
Within 60 minutes after your payment is confirmed, we will send your e-ticket to your email.