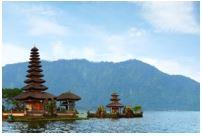 Frankfurt, Germany is known for its beautiful mesh of history, arts, and vibrant culture. Glints at night with concrete skyscrapers, however, Frankfurt is still maintaining its cultural heritage. Walk around this metropolitan city, you will see old cathedrals, several museums, and long-established galleries. Frankfurt is a playground for seasoned travelers that are not just here for sightseeing, but to explore its culture.
Best time to fly from Bacolod to Frankfurt
The best time to fly to Frankfurt will be in late spring to the beginning of autumn. It will be in between April to September. The weather is temperate and sunny where you get to enjoy the mesmerizing green scenery in Frankfurt. On the other hand, you might want to avoid coming to Frankfurt during trade fairs: Frankfurt Motor show (mid-September) and Book Fair (mid-October). Booking accommodation will be slightly difficult at those times. However, if you still need to visit Frankfurt during the trade fair seasons, do the flight ticket and hotel booking ahead of time. You do not want to pay extra just because you book late.
Main airports available in Bacolod and Frankfurt
Bacolod-Silay Airport - The Bacolod-Silay Airport is a public airport that serves Metro Bacolod, Negros Island Region in the Philippines. It is situated 15 kilometers away from Bacolod, and the airport is one of two main airports in Negros Island. In Bacolod-Silay Airport, its passenger terminal has three levels. The first floor is for the check-in counter and arrival area while the second floor holds VIP lounges and the third one is for viewing deck. Some of the airlines operate here are Cebu Pacific, Cebgo, Philippine Airlines, and PAL Express. For facilities, the airport provides food, retail services, and WiFi. For transportation, visitors can take tricycles or shuttle vehicles to Silay or Bacolod.
Frankfurt Main Airport - The Frankfurt Airport is an international airport that serves Frankfurt, Germany. Situated 12 kilometers of the southwest from Frankfurt's city center, Frankfurt Airport is one of the fourth busiest airports in Europe. The airport has two main terminals – Terminal 1 and Terminal 2. The former one is mainly used by Lufthansa Group, Star Alliance and with their associated airlines. The latter terminal is dominantly used by Oneworld, SkyTeam with their alliances. There are a variety of dining-ins options for the visitors and exclusive duty-free shops. Transportations from and to the airport are numerous, you can take the taxi, train, public buses, hotel shuttles, or you can even rent a car at the airport.
Climate pattern in Bacolod and Frankfurt
Frankfurt is bestowed with a temperate oceanic climate which means it has cool summers, but not-so-cold winters. The mean annual temperature is 10.6 degree Celsius. The hottest month is July whereas the coldest month is January. Rainy days are common in Frankfurt because a region with oceanic climate usually will have precipitation spread relatively evenly across the year. Make sure you bring an umbrella with you before you go outside, or you can check the weather forecast a day before your outing.
Highlights in Frankfurt
The Romerberg – The Old Town Center of Frankfurt is a total beauty. Being around eleven historic buildings, the Old Town Hall, Imperial Hall, banquets, gothic churches will make you feel you are living in a different era. The center is also equipped with various attractions, shops, restaurants that you can drop by. Maybe you can go and buy some souvenirs to bring back to your hometown.
The Palm Garden – Feels like heaven on earth, Palmengarten (the Palm Garden) is the biggest botany park in Germany. Tourists and locals usually are here to visit the greenhouses. They are not only home for the flowers, but they consist of many kinds of floras. You can either spend your leisure time at the picnic spots provided, or you might want to chill out on a boat with your family. You know what people say, the best time is the time that you spend on doing nothing and just relax!
Goethe House and Museum – One of the greatest literary figures of all time was a German named Johann Wolfgang von Goethe. At this museum, you will get to know Goethe's childhood, his writing room and everything regarding this prolific author. Plus, there are art galleries, shopping areas, boutiques and cafes that you can stop by around the museum.