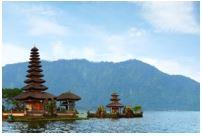 Kuala Lumpur or the Federal Territory of Kuala Lumpur is the capital city and also the heart of Malaysia. It is located in the middle of the country and is also the largest city in Malaysia. Kuala Lumpur or KL is famous for having the tallest twin towers in the world, which is the Petronas Towers. KL is also the pit stop for many who take Air Asia, making the city more famous among travellers. KL is considered among the fastest-growing city in South East Asia.
Best time to fly from Bacolod to Kuala Lumpur
The best time to visit the city of Kuala Lumpur is between May to July and also December to February. During these periods, the city is less humid. It is also not very hot and tourists won't be affected by any rainfalls. Tourists may want to avoid the end of the year as this is the time when Monsoon season comes and there is a possibility of heavy rainfall and floods around the city.
Main airports available in Bacolod to Kuala Lumpur
Bacolod–Silay Airport – Bacolod–Silay Airport is an airport that is located in the Metro Bacolod region. It is 15 kilometres away from the city centre of Bacolod. This airport is a domestic airport. The airport was opened in 1997. Then in 2014, it was equipped with more facilities. Some of the airlines that operate at this airport are Cebu Pacific and Philippines Airlines that fly to Clark, Cebu, Manila and also Davao.
Kuala Lumpur International Airport 1 & 2– Kuala Lumpur has two main international airports. They are known as KLIA 1 and also KLIA 2. KLIA 1 is for the normal airline, while KLIA 2 is for the low-cost carrier. Both KLIAs serves flight from all around the world and the airports have received several awards for their excellence. There is a train that connects both airports too. For those who are flying from Manila, they will not face any problems as they can either take the low-cost airlines such as Air Asia and land in KLIA 2 or take the normal airline such as Philippines Air and land in KLIA 1.
Climate pattern in Bacolod and Kuala Lumpur
Kuala Lumpur has a tropical rainforest climate pattern. It is also located in a position where strong winds protect it due to the mangrove swamps of Titiwangsa Range as well as Indonesia's Sumatra Islands. KL is sunny and warm all year but receives a significant amount of rain, especially during the Monsoon season which is between October to March. Kuala Lumpur is also humid, but it is also windy making it a charming city to visit.
Highlights attractions in Kuala Lumpur
Petronas Twin Towers KLCC – Petronas Twin Towers is easily the main attraction in KL. It is the tallest twin towers in the world with a height of 452 meters. Tourists can purchase tickets to go to the top floor of the tower. There will be a guide to bring tourists to the connecting bridge then to the highest floor where tourists can see the whole city of KL. Once the tour is done, tourists can spend their time at the shopping mall connected to it, which is Suria KLCC.
Central Market – Central Market or the locals calls it Pasar Seni is an art market. It is located in the city centre and is accessible via bus or LRTs. Here there are traditional and modern arts for sale. More than 300 shops sell art such as batik print cloths, paintings, handcraft and many more. During the nighttime, there are occasional poetry slams, open art gallery and even theatre plays. During weekends, the area will be hosting weekly cultural events to showcase the diversity of Malaysian culture. It is a treat to walk around this area and purchase some of the locally produced artworks.
Batu Caves – Batu Caves is another famous attraction in Kuala Lumpur. Many tourists would make it a point to visit this place. Batu Caves is a limestone hill with a Hindu temple in it. This temple has the world's tallest Murugan statue that is 42.7 meters tall. It is painted in gold and can be seen from a distance away. To get to the main temple, one has to climb a steep flight of 272 steps. This temple is mainly famous during Thaipusam where devotees would puncture themselves as a sign of devotion while climbing the 272 stairs to the temple.