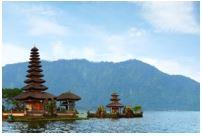 Paris is gigantic, with thousands of years of history. The city is synonymous with food, culture, fashion, and architecture, rarely disappointing those who visit. Despite being the dream destination for millions of people each year, the French capital still has plenty of hidden secrets to offer beyond the Eiffel Tower and its world-class museums. People from all over the world are drawn to its cutting-edge fashion, art, and culinary scenes, as well as a certain je ne sais quoi that appeals to all kinds. There's so much history in this city, so much beauty, so much love that once you step into the city, you will find that Paris is one of the few cities in the world that truly lives up to its hype.
Best time to fly from Bacolod to Paris
There is never a bad time to visit Paris as there is always something going on, but each season does have its pros and cons. Warmer months mean picnics and parks, but also crowds. During colder months, skies are grey, but there are fewer tourists. There are events year-round, from outdoor summer concerts to holiday extravaganzas in the winter. The summer is the most popular time to visit because the weather is nice, and the rain is light/infrequent. However, you'll have to deal with all the crowds — which can get intense at the most popular attractions. Prices are also higher for accommodation and transportation. Also, August is traditionally a time when many Parisians take their vacations, so some restaurants and independent shops might close down for 2-4 weeks. If you prefer to avoid the crowds, November, January, and February are all slow months so you'll have to deal with so many people. Prices are also lowest during these times.
Main airports available in Bacolod to Paris
Bacolod-Silay Airport – This airport is located in Silay City, about 15km north of Bacolod City. Both Philippine Airlines (PAL) and Cebu Pacific Air (CEB) fly to Bacolod multiple times a day. There are multiple ways to get to the airport in the city. You can either take the van shuttle service, taxi or Grab a taxi or by tricycle or jeepney. The journey from the city to the airport would take approximately 20-30 minutes. For those departing from this airport must also take note that there will be a PHP200 terminal fee imposed.
Charles de Gaulle Airport (CDG) – Paris Charles de Gaulle Airport, also known as Roissy Airport, is the largest international airport in France and second-busiest airport in Europe. It is located in Roissy-en-France, 23 km northeast of Paris. It is named after Charles de Gaulle (1890–1970), leader of the Free French Forces during World War II, founder of the French Fifth Republic and President of France from 1959 to 1969. Charles de Gaulle Airport serves as a hub for Air France and also for many low-cost airlines such as Norwegian and Vueling. Given its wide extension, 32,38 square kilometres, the airport facilities are distributed along three départaments and six communes.
Climate pattern in Bacolod to Paris
Paris experiences mostly mild weather across four distinct seasons. Average daily highs range from 8°C in the winter to 25°C at the height of summer. Extreme cold or heat are pretty rare, but rain is not. In Paris, light showers can come and go quickly throughout the day. January is considered as the coolest month with an average temperature of 5°C. While July is the hottest month with an average temperature of 20°C. Summer is the height of tourist season in Paris, and it is accompanied by matching high temperatures. Expect daily highs of at least 25°C, accompanied by brisk nights of around 13°C. Coincidentally it is also driest part of the year. While these temperatures may not seem very high to some, keep in mind that humidity can make Paris feel warmer. 
Highlights attractions in Paris
Musée du Louvre – A sumptuous palace that was once the home of France's Kings, the Louvre is the most important of Paris' top museums. Visitors enter the museum in the courtyard of the palace at the glass pyramid (designed by Ieoh Ming Pei in 1917). The Louvre Museum possesses more than 30,000 artworks (many considered masterpieces)—from antiquities to European paintings of the 15th to 19th centuries. The most famous piece is the Mona Lisa or La Gioconda (or La Joconde in French) painted by Leonardo da Vinci in 1503-1505. It is impossible to see all the exhibitions in one visit, but tourists that are short on time can just focus on a particular gallery. To get the most out of a visit to the Louvre, tourists can take a guided tour. On this three-hour tour, a knowledgeable guide discusses the collections, explains interesting information about the paintings, and answers questions.
Eiffel Tower – The most visited tourist attraction in Paris, the Eiffel Tower also ranks high on the list of places to visit in France. The iconic tower was designed by Alexandre-Gustave Eiffel for the Paris Exhibition of 1889, which marked the centenary of the French Revolution. Once considered as a monstrosity, this innovative structure is now considered a masterful architectural feat and is the most emblematic sight in Paris. Visitors can take an elevator or walk up the 360 steps to arrive at the first level (at 57 meters) and 344 more steps to the second level (at 115 meters). To reach the top level, at the dizzying elevation of 276 meters, requires an exhilarating elevator ride from the second level. Visiting the top level is one of the most thrilling things to do in Paris, but it's not for the faint of heart. For those who'd like to indulge in a gourmet meal, the Jules Verne Restaurant is on the second floor. This Michelin-starred gastronomic restaurant features expansive windows, which allow diners to enjoy the amazing panoramas. It's best to purchase tickets in advance, especially if visiting during high season. To ensure the best experience possible, tourists can sign up for the Eiffel Tower Priority Access Tour. This one-hour tour allows tourists to avoid standing in several long lines and offers the added benefit of educational commentary.
Avenue des Champs-Élysées – The most monumental boulevard in Paris used to be a desolate field of marshland until the 16th century when it was landscaped by André Le Nôtre. A century later, the renowned Parisian city planner Baron Haussman designed the boulevard's elegant buildings. The Champs-Elysées is famous for its prestigious establishments, such as Maison Ladurée, a pâtisserie shop renowned for its 18th-century tea salon and delicious pastries (their speciality is macarons), and upscale designer boutiques like Tiffany & Co., Louis-Vuitton, and Cartier. For fine dining, the top choices are the legendary "brasserie du luxe" restaurant and hotel Le Fouquet's and the swanky gastronomic restaurant L'Atelier Étoile de Joël Robuchon, which boasts a Michelin star. Although the Champs-Elysées has an image of refinement, there are many affordable places that cater to tourists and students on a budget, such as the Disney toy store, H&M clothing shop, Starbucks, Quick, Burger King, and McDonald's.