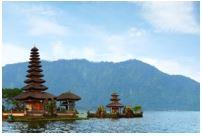 The Philippines is one of the famous holiday destinations among the tourist. One of the most popular tourist destinations in the Philippines is Roxas City. Roxas City is located in the capital of the province of Capiz, Philippines. It was formerly known as the Municipality of Capiz from which the province derives its name. Later, it became a chartered city on May 12, 1951, and renamed in honor of native Manuel Acuña Roxas, the fourth President of the Philippines. After Iloilo City, it is the second center of education, trade, economic activities and logistics on the island of Panay. The abundance of marine life makes Roxas City the "Seafood Capital of the Philippines." Due to its beautiful attractions and rich heritage, Roxas has many names attached to it like "Mini Boracay," "Good Luck Island', and the "Venice of Visayas."
Best time to fly from Bacolod to Roxas City
The climate in Roxas City is tropical year-round with an average temperature of 29-35 degrees Celsius. Roxas City or the Philippines has only two seasons which is wet and dry seasons where rainfall can be heavy during the wet or monsoon season and humidity during the hotter months can be high. The best time to visit Roxas City would be between December to February when the weather is warmer with occasional showers. During this season, the sun shines bright resulting clear skies with the winds blow gently suitable for outdoor activities. The off-peak season is between July to September where the climate during that season is unpredictable and typhoons can sometimes occur anytime. It is advisable for visitors to check the weather reports before going to this town. During this season you will find better flight tickets and hotel deals.
Main airports available in Bacolod to Roxas City
1. Bacolod – Silay Airport
It is the main airport that serves the general area of the Bacolod Metropolitan Area. It is just 15 kilometres northeast of Bacolod city. Since it is an international airport, Bacolod – Silay Airport is the busiest airport serving the Negros Island area. The airlines that operate in this airport is Cebu Pacific and Philippines Airlines, with the later provide an international route to Seoul, South Korea as its seasonal flights. Bacolod – Silay Airport has many interesting shops and eateries within the airport so you can shop or dine in while waiting for the plane to arrive or depart. To go in and out of the airport is easy because there are many types of transportation available in Bacolod – Silay Airport for the visitors.
2. Roxas Airport
This is the airport that serves Roxas City and some part of the province of Capiz. It is located just ten kilometers away from the city centre. This small airport has only one runaway. In 2014, it had handled around 230 thousand passengers. Roxas Airport does not only handle passengers' flights but also cargo flights. There are only two airlines that provide services to the Roxas Airport, the Cebu Pacific and the Philippine Airlines. Both of these airlines only have one destination, going to and from Manila city. There are several ways of transportations available at the airport to get to the city such as tricycles, which is uniquely the Philippines. To go in and out of the airport is easy because there are many types of transportation available in Roxas Airport for the visitors.
Climate pattern in Bacolod to Roxas City
Roxas City's climate is under the hot sun for most of the time. Usually, it will be warm and sunny throughout the years with little rains except for typhoon season which the weather can be unpredictable with heavy rains and thunderstorm. The average maximum temperature in Roxas City is around 27 and 33 degree Celsius while the average minimum is about 20 and 24 degree Celsius. While around December to February will be the peak of seasons because it will be the warm and pleasant season of the year. If you plan to visit Roxas City during this season make sure you book your flight and hotel early as both fill up quickly.
Highlights in Roxas City
1. Baybay Beach - In Baybay Beach, you'll find a place called the People's Park where you can eat all the seafood you want — caught fresh daily. And the best part is that you get to choose how you want them to cook it for you. That is always a pretty good deal and is a day well-spent. Apart from that, Baybay Beach is a favorite spot for locals to enjoy their weekend since it is just three kilometers away from the city. Once there, travelers can enjoy the breeze and the water is made more fun with various activities like snorkeling, kayaking, and swimming.
2. Olotayan Island - Olotayan Island got its name from the words "olo" (head) and "tyan" (stomach). It is said that once there was a wicked giant who brought chaos on the land. The locals prayed to the gods to spare them from the giant's wrath. These requests were answered, and lightning struck the giant, leaving him scattered in the sea. This is how the islands of Roxas came to be. The giant's head and stomach became Olotayan (ulo and tyan). This island has also been dubbed as "Mini Boracay" and by just setting foot on the white sand and gazing out to the azure sea, you will understand why. There is much to do and see should you want to spend a day on this beautiful isle. As a first, you can try your hand at fishing in its rich aquatic sea. Swimming, snorkeling, and playing beach volleyball can also be enjoyed with family and friends.
3. Hortus Botanicus - The Hortus Botanicus was developed by the government of Roxas. Its 5-hectares (12 acres) are very welcoming for picnics, retreats, or as a place to breathe fresh air, away from the hustle and bustle of a busy life. Within its grounds is a man-made lagoon for boating and a cabana that is specially designed for a more intimate setting among friends and family. The Hortus Botanicus also has its own botanical garden, a plant nursery, a greenhouse, and the lush greenery of its many plant species.