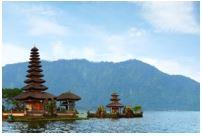 The Philippines is one of the popular holiday destinations among the traveller. One of the most popular tourist destinations in the Philippines is Clark-Pampanga. Clark-Pampanga is an area up to north which also known for its rich history, heritage and various historical artefacts. The only primary attraction in Clark is the Clark Freeport and Special Economic Zone. Clark is known for the top business and leisure location. It is also well known for the place for the International Hot Air Balloon Fiesta. Plus, this city is also called the culinary capital of the Philippines, and many visitors go there to get a taste of the province's authentic and unique cuisine. There is also a vast selection of cuisine in this city from humble street food to a high-class eatery that you can enjoy here.
Best time to fly from Tagbilaran-Bohol to Clark Pampanga
The climate in Clark is tropical year-round with an average temperature of 28-34 degrees Celsius. Clark or Philippines has only two main seasons which is dry and wet seasons where rainfall can be heavy during the monsoon or wet season and humidity during the hotter months can reach almost high. The best time to visit Clark would be in between December until February when the weather is warmer with light rain. During this season, the sun shines bright resulting clear open skies with the winds blow mildly suitable for outdoor activities at Clark. The off-peak season is in between July until September where the climate during that season cannot be predictable and typhoons can sometimes occur anytime. Visitors should update the weather reports before going to this island. During this season you will find cheaper flight tickets and hotel deals. It is best to plan your trip well so you may enjoy travel in the best environment.
Main airports available in Tagbilaran-Bohol to Clark Pampanga
Bohol–Panglao International Airport - Bohol–Panglao International Airport also well known as New Bohol International Airport is a new airport on Panglao Island in Bohol, Philippines. It replaced Tagbilaran Airport to support Bohol's bigger passenger traffic due to tourism attractions. The airport is labelled as the first eco-airport in the Philippines and the country's green gateway. The airport is officially categorized as the international airport by the Civil Aviation Authority of the Philippines (CAAP), despite currently serving domestic flights as the Philippine Airlines ended its Tagbilaran-Seoul flights on early February 2019. The airport serves as the entry to Tagbilaran and the rest of central Bohol for domestic air travellers. It also is less than an hour's flight from Mactan-Cebu International Airport, which is an entry to the Central Philippines for international tourists. The airport was initiated on 27 November 2018.
Clark International Airport - Clark International Airport is an international gateway to the Philippines within Clark Freeport Zone in Angeles and Mabalacat. The airport situated in the province of Pampanga and quickly access through the Subic–Clark–Tarlac Expressway, which is joining from the North Luzon Expressway. It can handle international and domestic flights including China Eastern Airlines, Jeju Air, Philippine Airlines and Cebu Pacific. Besides that, this airport operates for cargo airlines like FedEx Express, UPS Airlines, and many more. This airport also serves as the location for Philippine Air Force. Clark International Airport has many interesting shops and restaurants within the airport so you can shop or eat while waiting for the plane to arrive or depart. To go in and out of the airport is easy because there are many types of public transportation available in Clark International Airport for the visitors. There is no flight available from Tagbilaran-Bohol to Clark Pampanga until the present.
Climate pattern in Tagbilaran-Bohol to Clark Pampanga
Clark climate is under the heat of the sun for most of the time. Usually, it will be warm and sunny throughout the years with little rains except for typhoon season which the weather cannot be predictable with heavy rains and thunderstorm. The average maximum temperature in Clark is around 25 and 31 degree Celsius, while the average minimum is about 19 and 22 degree Celsius. While around December until February will be crowded of seasons because it will be the warm and enjoyable season of the year. If you plan to visit Clark during this season, make sure you book your flight and hotel early as two months in advance for a lower price.
Highlights attractions in Clark-Pampanga
Zoocobia Fun Zoo - Zoocobia Fun Zoo in Clark, Pampanga gives a new experience for all ages and combines entertainment with education with interactions with the animals as well as attractions, rides, and displays. It is also a place where you can gain new knowledge about animal welfare and wildlife conservation in Pampanga. The animals in this zoo include the rabbits, parrots, monkeys, camels, horses while the dangerous animals only for observation are the snakes, predatory birds, Bearcats, and more. Besides that, children can gain knowledge about the foods the animals eat as they feed the animals themselves.
Aqua Planet - Covering 10 hectare of land area, Aqua Planet is the biggest waterpark located in Clark, Pampanga. It shows 25 different attractions that individuals of all ages are sure to enjoy, such as the spiral slide, super bowl, flow rider and many more. It has legitimately opened to the public on 18 January 2017 and has become a top-rated attraction. It is also considered to be one of the biggest and most up-to-date water parks in Asia.
Clark Museum and 4D Theatre - Clark Museum and 4D Theatre is the best place to visit in Clark. It features a wide-ranging collection during the early days in Clark. The guests find varieties of artefacts and an album of photographs being showcased in this place. The visitors can know more about the history of Clark, Pampanga and Philippines as well as the World War Two events. There is also a souvenir shop where many visitors can purchase some souvenirs to bring back to their country as a good memory.