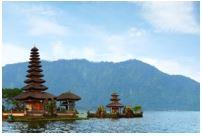 Singapore is a small city located on the southern tip of the Malay Peninsula. Despite being a tiny dot in the world map, this city accommodates a total population of over 5.6 million people. It has the biggest economic growth compared to other Southeast Asia countries. It is also one of the expensive city in the world. Singapore is a multiracial city which mainly consists of Malays, Chinese and Indians. This city is known for its amazing architectures. There are plenty of skyscrapers and unique building around this city. Besides that, it also surrounded with greenery environment. The visitors should not miss out trying the local cuisines and visit a few famous shopping centres in this city.
Best time to fly from Tagbilaran Bohol to Singapore
Singapore has two types of seasons which are a dry season and a wet season. Usually, the dry season will be the peak season of this city. The peak season happens from November to early January and June to July. A huge crowd choose to come to this city during the peak season because the weather is fine. Moreover, visitors can visit numerous festivals and events which take place during this period. In the middle of September, there is an increasing number of visitors in Singapore due to the car racing season. As for the off-peak season, this city will face from August to October. Therefore, the best time to travel to Singapore is from mid-January to May.
Main airport available in Tagbilaran Bohol and Singapore
Bohol-Panglao International Airport
Bohol-Panglao International Airport is situated in the middle of Tagbilaran City. It is the first eco-airport built in the Philippines. This airport operates for the area in Tagbilaran and other Bohol area. This airport can only receive domestic flights including Air Juan, AirSWIFT, Cebu Pacific, Cebu Pacific by Cebgo, Jeju Air, Philippine Airlines by PAL Express, Philippines AirAsia and Royale Air Way. For international visitors, they are required to take a domestic flight from Mactan-Cebu International Airport to reach this airport. This airport features an asphalt runway and four parking aircraft bays which can support big aircraft like Airbus A330. The distance between this airport and Tagbilaran City is about 20.3 kilometres.
Singapore Changi Airport
Singapore Changi Airport is the largest airport operating for the area in Singapore. This airport serves domestic and international flights. Among the airlines that serve for this airport are Air China, AirAsia, Bangkok Airways, Cebu Pacific, Scoot, Philippine Airlines and Singapore Airlines. Besides that, this airport also manages for cargo airlines such as DHL Aviation, Cathay Pacific Cargo, Singapore Airlines Cargo and many more. Singapore Changi Airport has four terminals. The first three terminals are linked to Jewel Changi Airport. The location of Singapore Changi Airport is 28.1 kilometres away from the city centre. By taking a taxi, the taxi fare will be around SGD 355, which is about PHP 1324.39.
Climate patterns in Tagbilaran Bohol and Singapore
Tagbilaran and Singapore experience a similar tropical climate. Since this city lies north of the equator, it will experience hot and wet weather throughout the year. The visitors choose to avoid coming to this city towards the end and early of the year due to thunderstorms and frequently rainfall happens. To enjoy warm and slightly humid weather, the visitors can visit Singapore from June to September. It is the perfect time for visitors to go sightseeing and do outdoor activities. Nevertheless, the visitors need to carry along an umbrella during their visits to outdoor places as the rainfall might occur any time.
Highlight attractions in Singapore
Merlion Park
Merlion Park is a must-visit destination in Singapore. It features the iconic landmark which has a lion head with a fish body. Back then, Singapore was a fishing village and known as the Lion City, which clearly symbolises from the image of the statue itself. This park consists of two Merlion statues. The big Merlion statue stands 8.6 metres tall with a weight of 70 tonnes. The visitors can see a lot of water spouts from the mouth of the lion. There is also a smaller statue named Merlion cub which stands 2 metres tall. It sits near to the big Merlion statue. This park is a nice place to see the view of this city.
Singapore Flyer
Singapore Flyer is the largest observation wheel in Asia. There are 28 capsules with air conditioner and each capsule can occupy 28 passengers. The height of this wheel is 165 metres above ground level. By getting on this Ferris wheel, the visitors will experience a 360-degree view of this city. The visitors can see the famous landmarks and catch a glimpse of neighbour countries such as the Straits of Johor, Malaysia and the Indonesian Spice Islands.
Gardens by the Bay
Situated in the Central Region of Singapore, Gardens by the Bay is an ideal place to visit for nature lovers. This park has an area of 101 hectares. It features three types of gardens; Bay South Garden, Bay East Garden and Bay Central Garden. The visitors will discover the world's largest glass greenhouse, namely the Flower Dome. It is recognised in the Guinness World Record. Inside the greenhouse, they will find all kinds of flowers such as magnolias and orchids as well as old olive trees. Other attractions at this place are the famous Supertree Grove, Cloud Forest, a garden with heritage settings and Floral Fantasy. Besides that, the visitors can play trampolines, balancing beams and passing by the hanging bridges at this garden.