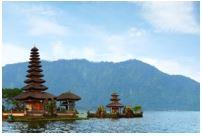 Pampanga is a region in the Central Luzon district of the Philippines. Lying on the northern shore of Manila Bay, Pampanga is flanked by Tarlac toward the north, Nueva Ecija toward the upper east, Bulacan to the east, the Manila Bay to the focal south, Bataan toward the southwest and Zambales toward the west. Its capital is the City of San Fernando. Angeles City, while geologically inside Pampanga, is delegated a top of the line, exceptionally urbanized city and is administered autonomously of the region.
The name La Pampanga was given by the Spaniards, who experienced locals living along the banks (pampáng) of the Pampanga River. Its creation in 1571 makes it the principal Spanish area on Luzon Island (Cebu in the Visayas is more seasoned as the Spaniards established it in 1565). The town of Villa de Bacolor in the region quickly filled in as the Spanish provincial capital when Great Britain invaded Manila as a major aspect of the Seven Years' War. At the eve of the Philippine Revolution of 1896, Pampanga was one of eight territories set under military law for defiance to the Spanish Empire. It is in this manner spoken to on the Philippine national banner as one of the eight beams of the sun.
Best time to fly from Cagayan de Oro to Clark Pampanga
The pinnacle and busiest occasions of Pampanga are in July pursued by June and May. Inn costs, just as flight tickets, will be higher than some other months. Be that as it may, you can at present get incredible arrangements if you book a flight or settlement ticket prior. The lesser month with voyagers is in November. You can get modest flight tickets and lodgings on the off chance that you are visiting Pampanga that month.
Main airports available in Cagayan de Oro to Clark Pampanga
Laguindingan Airport - Laguindingan Airport is the primary air terminal that serves the urban areas of Cagayan de Oro and Iligan, just as the territories of Misamis Oriental, Lanao del Norte and Bukidnon in Northern Mindanao, Philippines. The airplane terminal is Mindanao's second-busiest air terminal after Francisco Bangoy International Airport in Davao City. It is named a Principal Domestic Airport Class 1 by the Civil Aviation Authority of the Philippines(CAAP), a body of the Department of Transportation (DOTr)responsible for actualizing arrangements on conventional flight to guarantee sheltered, financial and practical air travel, and the treatment of activities at airplane terminals (aside from real global ones)
Clark International Airport - Clark International Airport is an airplane terminal that is a comprehensive portal to the Philippines inside Clark Freeport Zone in Angeles and Mabalacat, found 43.2 NM northwest of Manila. The airplane terminal is situated in the area of Pampanga and is available through the Subic–Clark–Tarlac Expressway which is associated with the North Luzon Expressway. Clark International Airport is an air terminal situated in the area of Pampanga arranged north of Manila through EDSA to North Luzon Expressway and Subic-Clark-Tarlac Expressway and south of Baguio City through Tarlac-Pangasinan-La Union Expressway to Subic-Clark-Tarlac Expressway in Clark, Pampanga. Clark serves the general region of focal and northern Luzon. The name is gotten from the previous American Clark Air Force Base which was the most significant abroad base of the United States Air Force until it was shut in 1991 and gave over to the Government of the Philippines.
Climate pattern in Cagayan de Oro to Clark Pampanga
Pampanga has two particular climates comprises of blustery and dry. Consistently, Pampanga will encounter a dry season. Be that as it may, from May to October, Pampanga encountering a wet season. The coolest month in Pampanga is from December through February while the most sultry month in Pampanga is from March to April.
Highlights attractions in Clark Pampanga
Fontana Water Park, Clark Freeport Zone - A piece of Fontana Leisure Parks and Casino, Fontana Water Park, as its name suggests, is a water-amusement park for families. It flaunts ten water park includes, the most well known of which is the wave pool that can create six sorts of waves as high as three feet. Another most loved is the Big Horn, a slide where riders on gliding cylinders can wander before sprinkling into a four-foot-profound pool. Other water park highlights incorporate its apathetic stream, three goliath water rush slides, industrial water facility, an Olympic-measure pool, a hot spring and tidal pond pool, water bungalow slide, and a kiddie pool.
The SandBox, Porac - The SandBox is an outside experience office arranged in Ayala Land's large Alvierra estate in Porac, Pampanga. Its most interesting fascination is Avatar One, Philippine's first rollercoaster zipline that crisscrosses through a course 180 meters in length and 12 meters high. The nation's tallest swing appropriately named Giant Swing can likewise be found here. The Aerial Walk Challenge is an obstruction course of nets and rope walkways that will test your skill, parity, and adaptability open to question. Another fascination that will put your fortitude to the test is the Adventure Tower, a 15-meter structure that offers rappelling, divider climbing, and free falling. Different attractions incorporate ATV rides and open-air toxophilite.
Zoocobia Fun Zoo, Mabalacat - As a 50-hectare zoo and amusement park, Zoocobia is something beyond a spot to visit and see different types of creatures. The recreation center additionally flaunts a maze and nursery labyrinth brimming with creature topiaries as you discover out of the greenhouse labyrinth. Guests can likewise visit their one of a kind exhibition of stuffed good creatures protected by their master taxidermist. What's more, presumably the best time of all is their Zooc, the solitary gravity vehicle track in the Philippines that is designed after the Skyline Luge in Singapore's Sentosa Island. With a one of a kind directing and stopping mechanism, move the gravity vehicle down the fun 400-meter track.