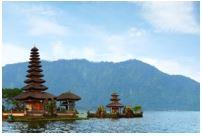 The Philippines is one of the well-known holiday destinations among the people. One of the most popular tourist attraction destinations is in the Philippines in Cagayan de Oro. After that, it also serves as the regional centre and business centre of Northern Mindanao and part of the growing Metropolitan Cagayan de Oro area, which includes the city of El Salvador, the city of Laguindingan, Alubijid, Opol, Gitagum at the western side, and the city of Tagoloan, Villanueva, Jasaan, Claveria at the eastern side. The City of Cagayan de Oro is situated along the north-central coast of Mindanao Island opposite Macajalar Bay. The municipalities of Opol surround it to the west, Tagoloan to the east, and the provinces of Bukidnon and Lanao del Norte to the south of the town. Clark – Pampanga provides various accommodations, including Capitol Hill Hotel and Suites, Midori Clark Hotel and Casino, and Eurotel Angeles. Throughout your trip to Bandung, you could not miss many attractions this city has to offer, including but not limited to Zoocobia Fun Zoo, Aqua Planet, and Clark Museum and 4D Theatre. Travelling from Cagayan de Oro to Clark – Pampanga will take approximately 40 hours via flight. However, the travel time may differ depending on the routes available.
When is the best time to fly from Cagayan de Oro to Clark – Pampanga? 
The best time to visit Clark would be between December and February when the weather is warmer with light rain. During this season, the sun shines bright, resulting in clear open skies with the winds blow mildly suitable for outdoor activities at Clark. The off-peak season is between July and September. The climate during that season cannot be predictable, and typhoons can sometimes occur anytime.
The climate in Clark is tropical year-round, with an average temperature of 28 to 34 degrees Celsius. Clark or Philippines has only two main seasons: dry and wet seasons where rainfall can be heavy during the monsoon or wet season and humidity during the hotter months can reach almost high.
Operating airlines available in Traveloka Traveloka Lifestyle SuperApp including both domestic and international carriers. Such airlines include Philippine Airlines, Jetstar, Scoot, Singapore Airlines, Cebu Pacific, Qatar Airways, China Airlines, Malaysia Airlines, and many more. For further information in regards to travel safety during the pandemic can be referred to Traveloka's travel requirements and guidelines during COVID-19.
What are the main airports available in Cagayan de Oro to Clark – Pampanga?
Laguindingan Airport – Laguindingan Airport is the primary airport that serves the cities of Cagayan de Oro and Iligan. The airport sits on a 4.20 square kilometres site in Barangay Moog, Laguindingan. It is 47 kilometres from Cagayan de Oro and 56.2 kilometres from Iligan. This airport began its operation on 15 June 2013 and substituted Lumbia Airport in Barangay Lumbia, Cagayan de Oro. In 2019, Laguindingan Airport was known as the top 6 busiest airports in the country, with an estimate of 2 000 000 passengers passing through it. To go in and out of the airport is easy because there are many types of public transportation available in Laguindingan Airport for visitors. 
Clark International Airport - Clark International Airport is an international airport located within the Clark Freeport Zone between Angeles and Mabalacat in Pampanga, Philippines. Clark International Airport is located 43.2 NM (80 km, 49.6 mi) northwest of Manila. The airport is available through the Subic–Clark–Tarlac Expressway. Clark International Airport serves Northern Luzon, Central Luzon, and to an extent Metro Manila. The name is taken from the former American Clark Air Base, which was the most extensive foreign base of the United States Air Force until it was shut down in 1991 and given over to the Government of the Philippines. There are some flights available from Laguindingan Airport to Clark International Airport until today. 
Places to stay in Clark – Pampanga
Capitol Hill Hotel and Suites - Capitol Hill Hotel and Suites is a hotel in a good neighbourhood, which is located at Malabanias. Not only well positioned, but Capitol Hill Hotel and Suites is also one of the hotels near the following Clark Veterans Cemetery within 0.34 km and SM City Clark within 0.89 km. Capitol Hill Hotel and Suites is an excellent choice for you with a large and well-equipped function room to suit your requirements. This hotel is the perfect choice for couples seeking a romantic getaway or a honeymoon retreat. Capitol Hill Hotel and Suites is a hotel near the airport, which is ideal for your next flight. Enjoy a satisfying place to rest during your transit.
Midori Clark Hotel and Casino - The Midori Clark Hotel and Casino is a luxury property located along CM Recto Highway in the Clark Freeport Zone. The hotel is the go-to choice for business and leisure travellers who enjoy the finer things in life. Here, guests can expect stylish rooms, state-of-the-art facilities, and five-star treatment. Guests can relax and indulge in a full-body massage at the Chan Spa or in the comforts of their rooms. The Clark International Airport is a 10-minute drive away from the hotel. At the same time, the Ninoy Aquino International Airport is two hours and 30 minutes away.
Eurotel Angeles - Cosy rooms and central location at surprisingly affordable rates await guests at Eurotel Angeles. Conveniently located along Don Juico Avenue, the hotel is highly accessible by all modes of transport. Free parking is available for guests. Room service, as well as laundry and dry cleaning, can be requested for a small fee. Morning calls and car transfers are also offered. Eurotel Angeles is only a stone's throw away from SM City Clark. Landmarks such as Bayanihan Park and Salakot Arch are a short drive away from the property.
Highlights in Clark – Pampanga
Zoocobia Fun Zoo - Zoocobia Fun Zoo in Clark, Pampanga, gives a new experience for all ages and combines entertainment with education with interactions with the animals and attractions, rides, and displays. It is also a place to gain new knowledge about animal welfare and wildlife conservation in Pampanga. The animals in this zoo include rabbits, parrots, monkeys, camels, horses. In contrast, the dangerous animals only for observation are snakes, predatory birds, Bearcats, and more. Besides that, children can learn about the foods the animals eat as they feed the animals themselves. 
Aqua Planet – Covering 10 hectares of land area, Aqua Planet is the biggest waterpark located in Clark, Pampanga. It shows 25 different attractions that individuals of all ages are sure to enjoy, such as the spiral slide, super bowl, flow rider and many more. It has legitimately opened to the public on 18 January 2017 and has become a top-rated attraction. It is also considered to be one of the most extensive and most up-to-date water parks in Asia.
Clark Museum and 4D Theatre - Clark Museum and 4D Theatre is the best place to visit in Clark. It features a wide-ranging collection during the early days in Clark. The guests find varieties of artefacts and an album of photographs being showcased in this place. The visitors can know more about the history of Clark, Pampanga and the Philippines, and the World War Two events. There is also a souvenir shop where many visitors can purchase some souvenirs to bring back to their country as a good memory.
Travel tips to Clark – Pampanga
Planning is a good way when travelling, either domestically or internationally, but do not disregard the fact that things can and most likely would not go as planned. This could either be due to suddenly the activity you want to do is unavailable or if more logistical issues force you to think of other ways to do things. Keep in mind that plan is a good base, but when you are travelling, and there are many external factors involved, it will be a different kind of adventure.
Stay protected
Throughout this pandemic situation, always keep hygiene when visiting unique places here. Keep washing your hand, use a hand sanitiser, wear a protective face mask, and dispose of the used mask. This might prevent you from being infected easily. Avoid crowded places too by planning a suitable time before going there.
Bring extra credit and ATM cards during your travel
There is a saying that does not keep all your cash with your person when you travel, but that does not mean you should not bring extra cash. Keep extra credit and ATM cards with you when you travel. This will help you when things go wrong, and believe me. It might be. Keeping cards instead of cash with your person is better much safer.
How to Book with Traveloka Traveloka Lifestyle SuperApp
Traveloka Lifestyle SuperApp is the leading lifestyle SuperApp in Southeast Asia with over 100,000 flight routes offered and more than 100,000 hotels across the map. Traveloka gives you the best of both services, right from your fingertips. Traveloka Lifestyle SuperApp gives you the convenience you need when you are doing your flight search and flight booking. We always keep our user experience in mind when we build the mobile application system to ensure every user has a great experience using it.
Booking might be hard on certain online travel agency platforms, but Traveloka has its ways of making it easy for customers to book their flights. 
Search your flight
From either the mobile app or the desktop, you will be able to easily search for your flights by filtering the necessary information such as travel date, trip type for either one-way or return, etc.
Choose and Book a flight
You will be given information about the airline name, flight schedule, and ticket price once you arrived at the flight search results page. You can further refine your searches based on the filters you set.
Fill in Contact Information and Passenger Details
If you already have an account with Traveloka, you will be able to fill in your details in advance, thus when it is time to fill in your contact information and passenger details, you can just click on the information.
Complete Your Payment
From the many payment methods available, choose one that best suits you.
Receive Your E-ticket
Within 60 minutes after your payment is confirmed, we will send your e-ticket to your email.