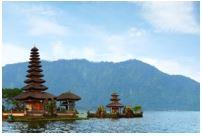 Ever wondered how a city filled with different people of races, religions and cultures would be like? Malaysia is a country known for its diverse culture, mixing in the Malays, Chinese, Indians and other various cultures as one and Kuala Lumpur is the hub of where it all happens.
Best time to fly from Cauayan to Kuala Lumpur
Kuala Lumpur experiences a tropical climate country, meaning that it is hot and humid almost all year round. The peak season amongst travellers to Kuala Lumpur would be between November to January, which is when most travellers flock to Kuala Lumpur to run away from harsh winter climates and bask in the sun. The school summer holiday from June to July is also a popular season amongst travellers.
Main airports available in Cauayan and Kuala Lumpur
Cauayan Airport (CYZ) - Cauayan Airport is the airport that is located in the city of Isabela, which is a province in the Philippines. It serves the general area of Cauayan as well as the vicinity. In the city of Isabela, there are two other airports which are Palanan Airport and also Maconacon Airport. Cauayan Airport is the secondary airport. The airport started having commercial flights only in 2008 after it was proposed. Some of the airlines that operate here are Cebu Pacific, Cyclone Airways and also Philippine Airlines which is operated by PAL Express. Some of the routes available are Manila, Palanan and also Clark.
Kuala Lumpur International Airport 1, Kuala Lumpur International Airport 2 - Kuala Lumpur has two international Airports, KLIA 1 and KLIA 2, both coded KUL. Both airports are located approximately 45 km from the Kuala Lumpur city centre and are connected to the city centre via the ERL from Sentral Station or buses from various locations. KLIA 1 is the Main Airport while KLIA 2 services low-cost carriers.
Climate pattern in Cauayan and Kuala Lumpur
Kuala Lumpur enjoys tropical weather year-round however due to its proximity to water the climate is often quite humid. The monsoon also varies on the Peninsular Malaysia coastline where Kuala Lumpur experiences rainfall from March to April and September to November.
Highlights attractions in Kuala Lumpur
Petronas Twin Towers – The Petronas twin towers in Kuala Lumpur's most iconic and well-known structure. Soaring at the height of 451.9 meters in the middle of Kuala Lumpur city centre, the two office buildings connected to a shopping mall at the bottom. Visitors can not only enjoy the beauty from the outside but also cross the bridge connecting to two towers.
Batu Caves – One of Kuala Lumpur's most frequented tourist attractions, Batu Caves is a limestone hill comprising of three major caves and several smaller caves. The 100-year-old temple is the focal point of an annual Hindu festival called Thaipusam. Be sure to put on comfortable shoes as a 272 step stair await you before you reach the temple.
Merdeka Square – Undoubtedly Kuala Lumpur's well-known historical landmark, Merdeka Square or Dataran Merdeka is set in front of the Sultan Abdul Samad Building. It was here that Malaysia proclaimed Merdeka (or Independence) on August 31st, 1957. Here you can also find the tallest flag pole in the world at 95 m high proudly displaying the Jalur Gemilang, Malaysia's national flag.