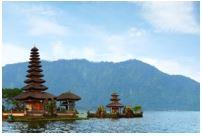 Vietnam is majestic in its own way and one of a must-visit country in Asia. The best start will be in Đà Lạt, the capital of Lâm Đồng Province in southern Vietnam's Central Highlands. It is centred around a lake and golf course, and surrounded by hills, pine forests, lakes and waterfalls which known as the "City of Eternal Spring" for its distinctive temperate climate, developed as a resort by the French in the early 1900s, and many reminders of its colonial heritage remain.
Best time to fly from Cebu to Da Lat
The best time to visit Da Lat is between December and March when you can see its famous flower gardens in full bloom. Temperatures at this time of the year are ideal for outdoor activities such as hiking, swimming, and walking. Da Lat also hosts its biannual flower festival during this time, where you can enjoy vibrant parades, exhibitions and workshops, as well as the colourful flowers that surround Xuan Huong Lake. Besides that, if you're travelling to Da Lat during the rainy season, you will benefit from cheaper rates and fewer tourists. Despite the occasional showers and cold weather, you can still explore the town's many French villas, Buddhist shrines, and quirky landmarks such as Crazy House. We highly recommend packing some long-sleeved clothing as night-time temperatures tend to hover at around 10°C.
Main airports available in Cebu and Da Lat
Mactan–Cebu International Airport – The Mactan–Cebu International Airport is an international airport that connects the city of Cebu with the outside world. The airport is located in Lapu-Lapu City on Mactan Island, a part of Metro Cebu. It is the second busiest international airport in the Philippines. The airlines that operate in this airport is AirAsia Philippines, Cebgo, Cebu Pacific, PAL Express, and Philippine Airlines. This airport consists of two different terminals. The Mactan–Cebu International Airport has many interesting shops and eateries within the airport so you can shop or dine in while waiting for the plane to arrive or depart. To go in and out of the airport is easy because there are many types of transportation available in The Mactan–Cebu International Airport for the visitors.
Lien Khuong Airport - It is the largest among four airports of Lâm Đồng Province in the Central Highlands region of Vietnam. The airport is located in Đức Trọng District, about 30 km south of Da Lat. The major reconstruction in order to handle bigger aircraft was completed in December 2009. This airport handled 862,164 passengers in 2015, an increase of 27.6% against that of 2014. The 12,400-square-meter passenger terminal was inaugurated on December 26, 2009. The two-floor terminal will enable the Lien Khuong airport to serve international flights in the region in 2010. The terminal is capable of receiving 1.5-2 million passengers per year.
Climate pattern in Cebu and Da Lat
In Dalat, the climate is warm and temperate. The summers are much rainier than the winters in Dalat. The Köppen-Geiger climate classification is Cwb. The temperature here averages 18.9 °C. Precipitation here averages 1758 mm. The driest month is January. There is 8 mm of precipitation in January. The greatest amount of precipitation occurs in September, with an average of 302 mm. With an average of 20.4 °C, May is the warmest month. The lowest average temperatures in the year occur in January when it is around 17.0 °C
Highlights attractions in Da Lat
Lang Biang Mountain – A short drive out of the city centre, through fields of flowers and long rows of crops. It rises 2,167 meters (7,110 ft) above sea level, and on the climb up you get unrivalled views of the rich agricultural region surrounding Da Lat. You can start your hike at the parking lot, where horses painted to look like zebras trot around the constant stream of tourists, or you can get a shuttle to a starting point much closer to the top. The shuttle is the best option unless you really want to work up a sweat. Even starting halfway up still leaves a challenging hike to reach the top and don't forget your hiking shoes because the steps near the summit get pretty slippery.
Hang Nga Guest House – Crazy House - The brainchild of Vietnamese architect Đặng Việt Nga. After studying in Moscow and working in Hanoi, she moved to Dalat and built this strange cement structure based on the natural beauty she saw all around her in the central highlands. The structure is a mind-boggling feat of architecture, and it's actually a guest house with rooms you can stay overnight in.