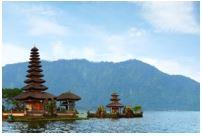 Shanghai is located in the southern estuary of the Yangtze, China. It is one of the four municipalities of the People's Republic of China. Shanghai is quite packed as in 2018 it has recorded almost 24.2 million populous. Shanghai is known as the centre of finance, innovation, and transportation. Historically, Shanghai was only a fishing village in the 19th century, but it has evolved to become among the busiest city in the world.
Best time to fly from Cebu to Shanghai
Seoul has a humid subtropical climate with an average annual temperature of 15.8 degrees Celsius. Shanghai experience four distinct seasons. The most favourable season is spring where the temperature is warm, sunny and sometimes rainy. Spring usually starts in March and lasted until May. Many colourful flowers can be seen during these times. Make sure to keep updated with the local weather forecast to know the details of the weather.
Main Airport available in Cebu and Shanghai
Mactan-Cebu International Airport – Mactan-Cebu International Airport is an international airport that serves the people in Cebu City and some parts of Central Visayas. There are two terminals in which terminal 1 was built in 1990 ad terminal 2 or also known as Mactan-Cebu International Airport Terminal 2 was opened to the public in 2018. Among the airlines that works with the airport are Air Juan, AirSWIFT, Asiana Airlines, Cathay Pacific, Cebu Pacific, Cebu Pacific operated by Cebgo, China Eastern Airlines, China Southern Airlines, Emirates, EVA Air, Jeju Air, Jin Air, Juneyao Airlines, Korean Air, Lucky Air, Pan Pacific Airlines, Philippines Airlines, Philippines Airlines operated by PAL Express, Philippines AirAsia, Royal Air Philippines, Scoot, Sichuan Airlines, Silk Air, T'way Airlines, Tigerair Taiwan and XiamenAir. The airport is facilitated with great facilities such as a restaurant to dine and waiting area.
Shanghai Hongqiao International Airport - Shanghai Hongqiao International Airport is an airport that mainly serves domestic and regional flights. Shanghai Hongqiao International Airport is located near the town of Hongqiao in Changing District and Minhang District. The airport is the seventh busiest airport in China. The airport has around 22 airlines that serve the customer and offer more than 80 destinations. Among the airlines are Air China, Air Macau, China Airlines, China Eastern Airlines, and many more.
Climate pattern in Cebu and Shanghai
Both of Cebu and Shanghai is located in an Asian country. However, the climate in Cebu might differ from the climate in Seoul. The climate of Cebu is practically a bit warm while in Shanghai it is mainly cool except for the summer. Shanghai will be a great place for people who loves the cool temperature and rarely experience autumn and spring. While Cebu is excellent for those, who are seeking tropical vibes, if you want to visit Shanghai, make sure you make the early booking as it can be quite popular, especially during winter.
Highlights in Shanghai
Tianzifang – Tianzifang is a narrow alleyway that is packed with restaurants, cafes, galleries, and shops. You will find many interesting things here vary from clothing, art, shoes, tea, local produce, and street foods. People usually go here to shop and take a picture. The alleyway is aesthetically pleasing and worth to be on your Instagram.
Yu Garden - Yu Garden is one of the few old sights left in Shanghai. The garden was built over two decades yet. It still stands with a colourful painting on the wall. You will be in awe once you saw the garden. The garden also stores some important historical events. Thus, you can learn a lot while visiting here.
Shanghai Museum – Shanghai Museum is one of the best places to go in Shanghai. Here you can see thousands of artefacts that have been for thousands of years, including furniture, coins, jewellery from the Ming and Qing Dynasty. It is a great place to learn about the history of