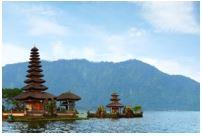 Xiamen ranks among China's most appealing tourist destinations due to its interesting mix of urban and natural attractions. Although it is not one of the most frequented tourist destination, the harbour city of Xiamen is one of the most prosperous and most pleasant cities in China. Located on the southern coast of the Fujian Province, Xiamen is, in large part, set on a separate island. With origins dating back 5,000 years, trade has been the lifeblood of Xiamen and the city has grown on commerce generated by merchants, both Chinese and European, who used Xiamen as their gateway to China.
Best time to fly from Cebu to Xiamen
Xiamen enjoys plenty of sunshine and experiences mild temperature all year round. Apart from that, evergreen trees and colourful flowers can be found in Xiamen throughout the four seasons. However, most flowers blossom in spring and autumn. Summer is a suitable time to spend at the beach, while winter is quiet despite the rather warm temperature. It is important to take note that Xiamen will be hit by typhoons around August which cause a lot of flights to be cancelled as well as some attractions to close. So travellers are advised to check the weather forecast before planning the trip.
Main airports available in Cebu and Xiamen
Mactan–Cebu International Airport – The Mactan–Cebu International Airport is an international airport that connects the city of Cebu with the outside world. The airport is located in Lapu-Lapu City on Mactan Island, a part of Metro Cebu. It is the second busiest international airport in the Philippines. The airlines that operate in this airport is AirAsia Philippines, Cebgo, Cebu Pacific, PAL Express, and Philippine Airlines. This airport consists of two different terminals. The Mactan–Cebu International Airport has many interesting shops and eateries within the airport so you can shop or dine in while waiting for the plane to arrive or depart. To go in and out of the airport is easy because there are many types of transportation available in The Mactan–Cebu International Airport for the visitors.
Xiamen Gaoqi International Airport (XMN) – Xiamen Gaoqi International Airport (XMN) is the airport serving the city of Xiamen in Fujian Province, China. It is the main base of XiamenAir and TAECO, an aircraft maintenance provider. The airport is located on the north side of Xiamen Island. It offers 138 air routes to 71 domestic cities, such as Beijing, Shanghai, Chengdu, Guangzhou and Harbin. It also operates 12 international air routes to Hong Kong, Tokyo, Seoul, Singapore, Bangkok and Taipei, among others.
Climate pattern in Cebu and Xiamen
Xiamen has a subtropical monsoon climate, mild temperature with lots of rain. The annual average temperature is around 21℃, with the winter and summer not being overbearingly cold or hot. The annual average rainfall is around 1200mm with May to August being the rainy season. It is important to note that Xiamen will be hit by typhoons 4 - 5 times a year with the typhoons mostly hitting between July and September.
Highlights attractions in Xiamen
Nanputuo Temple - Nanputuo Temple is the oldest Buddhist temple in southern Fujian. It was built during the Tang Dynasty (618–917) and is located next to Xiamen University. It is a big temple and is very popular among pilgrims. It can be very crowded on the 1st and 15th of each month of the Chinese lunar calendar. You will see many devoted pilgrims visiting the temple at this time to pay their homage. There are three halls inside the temple, with every hall housing many Buddha statues. Around the temple, there are lots of stone carvings. There is also a big Buddha character on the cliff at the back of the temple, which stands at 4.7 meters high and 3.3 meters wide. Travellers are encouraged to hike up the hill behind the temple to enjoy an amazing bird's eye view of Xiamen.
Zhongshan Road Walking Street - Zhongshan Road Walking Street is the most famous shopping street in Xiamen. The buildings along both sides of the street are beautiful with European style architecture. There are numerous nice shops, especially famous tea sellers, situated at every corner. You can also buy souvenirs there. Along the main street, there are lots of food stalls selling a variety of tasty snacks and it can get quite crowded. It is to be noted. However, that most restaurants and shops here close by 8:30 pm and travellers may have trouble getting a taxi after 9 pm.
Gulangyu - Gulangyu is directly off the southeastern coast of China, and the quaint tourist attraction is part of the bustling city of Xiamen. As of July 8th, 2017, Gulangyu Island declared a UNESCO World Heritage Site, and it is now the 52nd World Heritage site in China. The island is famous for its natural beauty, colonial-style architecture and a myriad of interesting museums. Besides the island's historical significance as an international port, Gulangyu is a great place to escape from city traffic and high rise. Although Xiamen has consistently been voted as one of the most livable cities in China, Gulangyu Island has been recognized as one of Fujian Province's most scenic places.