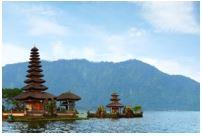 Amsterdam is known by many as the city of artistic heritage and also as the city of free choices. The capital of the Netherlands is filled with elaborate canals and narrow houses with gabled facades, part of the rich 17th century Golden Age legacy. The city is also known as a bike city with numerous bike paths and more bikes than people. If you're an avid cyclist or would like to explore a city through cycling, Amsterdam is for you.
Best time to fly from Clark to Amsterdam
Amsterdam is wonderful to visit all year round, but the best times are from April to May and September and November, which are during spring and autumn. The weather during these months is perfect for taking a cruise along the canals or catching the beautiful tulips. Autumn is also a wonderful time to take a stroll down the countryside to visit the old windmills. If you are looking for a cheaper period, winter would be the best time. With lesser tourists and less expensive hotels.
Main airports available in Clark and Amsterdam
Clark International Airport (CRK) – As the Ninoy Aquino International Airport in Manila vastly becoming more and busier, Clark International Airport which is located 80 km northwest of Manila and is an easy one-hour 30-minutes drive from the capital. Located in the province of Pampanga, the Clark International Airport serves the general vicinity of central and northern Luzon. Travellers can easily catch public buses in the Metro Manila area to the Clark International Airport. For a cheaper ride, travellers can opt for the air-conditioned jeepneys en route to the nearby Dau Bus Terminal and SM City Clark. Around the Clark International Airport, travellers can walk around the Clark Freeport Zone which is 5 minutes away. There are plenty of restaurants and duty-free shops to keep you entertained. For travellers with a little extra time, not far from the airport is the Dinosaur Island theme park, Clark
Amsterdam Airport Schiphol (AMS) – Amsterdam Airport Schiphol is also informally known as Schiphol airport and is the main international airport in the Netherlands. The Schiphol airport is located nine kilometres from Amsterdam in the municipality of Haarlemmermeer, North-Holland. To get to the airport, travellers can choose from the train, bus, hotel shuttles or taxi. A train ride from the airport will take 15 to 20 minutes to the Amsterdam Station and will cost approximately PHP214 per person. A bus to Amsterdam city will take around 30 minutes and cost just slightly cheaper at PHP 200 per person. For a ride direct to your hotel, you can take the airport shuttle for PHP 757 for adults and PHP 350 for a child. For a much more convenient ride, travellers can choose the taxi to your destination of choice and fares can be from PHP 1850 to PHP 2240 per vehicle. The airport is well equipped with different facilities including a library, disabled facilities, business facilities and duty-free shopping.
Climate pattern in Clark and Amsterdam
Amsterdam experiences a warm and temperate climate with four distinct seasons. Clark is a tropical city with sun and rain throughout the year. The average temperature in Amsterdam is 9.2 degrees Celsius compared to Clark, which is at 29.1 degrees Celsius.
Highlights attractions in Amsterdam
Jordaan – Pay a visit to Jordaan and take a step back in time. Jordaan is known as Amsterdam's most charming neighbourhood with narrow streets and quaint buildings dotted with art galleries, antique shops and atmospheric bars and cutesy cafes. Trust your heart and take a stroll along the narrow lanes in one of Amsterdam's most rewarding shopping districts.
Museumplein – Museumplein is the heart of Amsterdam's culture and is home to many world-renowned museums such as the Rijksmuseum, the Van Gogh Museum and the Stedelijk Museum. Every day the open square between the buildings comes to life with exhibitions, markets and fairs. There is a large paddling pool for you to rest and dip your toes in during the warmer summer days. In winter, the square transforms into a large outdoor ice rink.
Canal Cruise – If you go to Amsterdam and not get on the cruise, you'll be missing out on the part of its biggest cultures. The canals were built in the 17th century to keep the sea at bay, but Amsterdam's picture-perfect canal belt is not only part of a UNESCO heritage site, it is also a sight to behold both during the day and night. You can take a hop-on-hop-off tour or even a night time food and wine cruise along the canals.