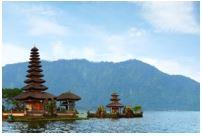 Cebu, officially the Province of Cebu, is a region of the Philippines located in the Central Visayas (Region VII) region and involves the main island and 167 surrounding islands and islets. Its capital is Cebu City, known as "the Queen City of the South", the oldest city and first capital of the Philippines, politically independent from the provincial government. The Cebu Metropolitan Area or Metro Cebu is the second biggest metropolitan area in the Philippines (after Metro Manila), with Cebu City as the main centre of business, trade, education, and industry in the Visayas. Being one of the most developed provinces in the Philippines, it has converted into a global hub for business processing services, tourism, shipping, furniture-making, and heavy industry in a decade. Mactan–Cebu International Airport, located on Mactan Island, is the second demand airport in the Philippines. Cebu provides various accommodations, including Crimson Resort and Spa Mactan, Solea Mactan Resort, and Uncle Tom's Cabin Hotel. Throughout your trip to Cebu, you could not miss many attractions this city has to offer, including but not limited to Magellan's Cross and The Cross of Magellan Historical Marker, Fort San Pedro, and Basilica Minore del Santo Niño de Cebu. Travelling from Clark - Pampanga to Cebu will take approximately 1 hour 35 minutes via flight. However, the travel time may differ depending on the routes available.
When is the best time to fly from Clark - Pampanga to Cebu? 
The suitable time to travel to Cebu would be between December and February when the climate is warmer with light rain in some areas. The sun shines very brightly in this season, resulting in clear open blue skies with the winds blow mildly suitable for outdoor activities at Cebu. The least travel season is the in-between month of July until September. The weather during that season is difficult to predict, and typhoons can sometimes occur in a short period.
The weather and temperature in Cebu are tropical environments constant, with an average temperature from 28.5 to 34.5 degrees Celsius. Cebu or the Philippines has only two primary seasons: dry or wet seasons annually, where rainfall can be heavy during the monsoon or wet season, and humidity during the hotter months can reach almost the peak.
Operating airlines available in Traveloka Traveloka Lifestyle SuperApp including both domestic and international carriers. Such airlines include Philippine Airlines, Jetstar, Scoot, Singapore Airlines, Cebu Pacific, Qatar Airways, China Airlines, Malaysia Airlines, and many more. For further information in regards to travel safety during the pandemic can be referred to Traveloka's travel requirements and guidelines during COVID-19.
What are the main airports available in Clark - Pampanga to Cebu?
Clark International Airport - Clark International Airport is an international airport located within the Clark Freeport Zone between Angeles and Mabalacat in Pampanga, Philippines. Clark International Airport is located 43.2 NM (80 km, 49.6 mi) northwest of Manila. The airport is available through the Subic–Clark–Tarlac Expressway. Clark International Airport serves Northern Luzon, Central Luzon, and to an extent Metro Manila. Many airlines operated in this airport, such as the Philippines Airline, Air Asia Philippines, Cebu Pacific, etc.
Mactan–Cebu International Airport – The Mactan–Cebu International Airport is an international airport that joins the city of Cebu with the other place. The airport is located in Lapu-Lapu City on Mactan Island, a part of Metro Cebu. It is the top two busiest international airports in the Philippines. The airlines operating in this airport are Cebgo, Cebu Pacific, PAL Express, AirAsia Philippines, and Philippine Airlines. This airport consists of two different terminals. The Mactan–Cebu International Airport has many interesting shops and restaurants within the airport, so you can shop or dine while waiting for the plane to arrive or depart from here. Cebu is the main international gateway for travellers to the Philippines. It serves as a hub for Cebu Pacific, AirAsia Philippines, Cebgo, PAL Express, and Philippine Airlines. There are many direct flights available from Clark International Airport to Mactan–Cebu International Airport until today. 
Places to stay in Cebu
Crimson Resort and Spa Mactan - Crimson Resort and Spa Mactan is an expansive six-hectare sanctuary bordered by emerald waters and ivory sand. It is designed for romantic getaways and family vacations. It has 40 spacious villas with plunge pools, 250 guestrooms, three concept restaurants and bars, two swimming pools, and a massive children's active play area. The resort's villas are a favourite choice for couples or other cosy vacations. The 115 square meter space comes with a receiving area, four-poster bed, a private plunge pool, and breath-taking views that stretch through the Hilutungan Channel. The resort is a 20-minute drive to the Mactan-Cebu International airport and is 15 minutes away from the international processing zones. Private boat trips to nearby islands such as San Vicente, Olango Island, Caohagan and Nalusuan can be arranged and are only 20 to 40 minutes away from the resort.
Solea Mactan Resort - Solea Mactan Resort is a modern, tropical theme-based hotel resort and water park with a large saltwater outdoor infinity pool with water slides which is a perfect weekend destination for anyone who wants to break from the hustle and bustle of city life. The property's water park is Solea Mactan Resort's biggest bestseller. Guests of all ages can enjoy the water park's many pools, play areas and accommodations, lounge areas, bar, and restaurant. Guests can also always head out to the surrounding beach to do some water sports. Sited at Washing Street, Barangay Alegria in Cordova, Solea Mactan Resort is just seven kilometres away from the Mactan Cebu International Airport and eight kilometres away from the Cebu-Mactan Ferry Port.
Uncle Tom's Cabin Hotel - The hotel is famous for its excellent service, friendly staff, and cosy environment. Coupled with their amazing food, entertainment facilities, and convenient location, Uncle Tom's Cabin Hotel is the best place to experience the best of Cebu. Appropriately located at the heart of Cebu City, Uncle Tom's Cabin Hotel is the ideal accommodation for guests who want to discover Cebu easily. The property is located less than three kilometres from famous tourist spots such as Colon Street, Magellan's Cross, Cebu Heritage Monument, the Yap Sandiego Ancestral House, and Fort San Pedro. SM City Cebu is three kilometres away, while other places of interest like the Fuente Osmena Circle and multiple hospitals, universities, and museums are just a short ride away.
Highlights in Cebu
Magellan's Cross and The Cross of Magellan Historical Marker - Magellan's Cross Pavilion is a stone kiosk in Cebu City, Philippines. The structure is situated on Plaza Sugbo beside the Basilica del Santo Niño. It houses a Christian cross believed to have been planted by explorers of the Spanish expedition of the world's first circumnavigation, led by Ferdinand Magellan, upon arriving in Cebu in the Philippines on April 21 1521.
Fort San Pedro - Fuerte de San Pedro is a military defence structure in Cebu, built by the Spanish under the command of Miguel López de Legazpi, first governor of the Captaincy General of the Philippines. It is in the area now called Plaza Independencia, in the pier area of the city. The original fort was made of wood and built after the arrival of Legazpi and his expedition. In the early 17th century, a stone fort was built to repel Muslim raiders.
Basilica Minore del Santo Niño de Cebu - The Basílica Menor del Santo Niño de Cebú, commonly known as Santo Niño Basilica, is a minor basilica in Cebu City in the Philippines that was founded in the 1565 by Fray Andrés de Urdaneta, O.S.A. and Fray Diego de Herrera, O.S.A. The oldest Roman Catholic church in the country, it is built on the spot where the image of the Santo Niño de Cebú was found during the expedition of Miguel López de Legazpi.
Travel Tips to Cebu
Planning is a good way when travelling, either domestically or internationally, but do not disregard the fact that things can and most likely would not go as planned. This could either be due to suddenly the activity you want to do is unavailable or if more logistical issues force you to think of other ways to do things. Keep in mind that plan is a good base, but when you are travelling, and there are many external factors involved, it will be a different kind of adventure.
1) Stay protected
Throughout this pandemic situation, always keep hygiene when visiting amazing places here. Keep washing your hand, use a hand sanitiser, wear a protective face mask, and dispose of the used mask. This might prevent you from being infected easily. Avoid crowded places too by planning a suitable time before going there.
2) Bring extra credit and ATM cards during your travel
There is a saying that does not keep all your cash with your person when you travel, but that does not mean you should not bring extra cash. Keep extra credit and ATM cards with you when you travel. This will help you when things go wrong, and believe me. It might be. Keeping cards instead of cash with your person is better much safer.
How to Book with Traveloka Traveloka Lifestyle SuperApp
Traveloka Lifestyle SuperApp is the leading lifestyle SuperApp in Southeast Asia with over 100,000 flight routes offered and more than 100,000 hotels across the map. Traveloka gives you the best of both services, right from your fingertips. Traveloka Lifestyle SuperApp gives you the convenience you need when you are doing your flight search and flight booking. We always keep our user experience in mind when we build the mobile application system to ensure every user has a great experience using it.
Booking might be hard on certain online travel agency platforms, but Traveloka has its ways of making it easy for customers to book their flights. 
Search your flight
From either the mobile app or the desktop, you will be able to easily search for your flights by filtering the necessary information such as travel date, trip type for either one-way or return, etc.
Choose and Book a flight
You will be given information about the airline name, flight schedule, and ticket price once you arrived at the flight search results page. You can further refine your searches based on the filters you set.
Fill in Contact Information and Passenger Details
If you already have an account with Traveloka, you will be able to fill in your details in advance, thus when it is time to fill in your contact information and passenger details, you can just click on the information.
Complete Your Payment
From the many payment methods available, choose one that best suits you.
Receive Your E-ticket
Within 60 minutes after your payment is confirmed, we will send your e-ticket to your email.