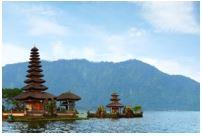 White sandy beaches, spectacular dive sites, emerging eateries, burgeoning retail appeals and lively bars are amongst what draws almost two million foreign travelers to Cebu each year. Cebu is the most densely populated island in the Philippines with an 8.8% growth rate in 2016, much higher than the national average growth rate.
Best time to fly from Clark to Cebu
Cebu experiences a tropical climate with an average temperature of 29-35 degrees Celsius all year round. The tropical climate gives Cebu only two seasons, dry and wet. Rainfall is during the wet and monsoon seasons are heavy while the humidity during the dry, hot seasons are considerably high. Travelers looking to visit Cebu from Clark can opt to visit Cebu between December to February. During these months, the weather is warmer and only occasional rainfall. During these few months, the sun is also brighter, making the Cebu skies clearer and much more suitable for outdoor activities. Travelers are advised to avoid traveling to Cebu between July to September as this is when the typhoons occur. Even though the flight tickets and hotel deals may be cheaper during this period, do check the weather reports before deciding on your travel dates.
Main airports available in Clark and Cebu
Clark International Airport (CRK) – As the Ninoy Aquino International Airport in Manila vastly becoming more and busier, Clark International Airport which is located 80 km northwest of Manila and is an easy one and half hour drive from the capital. Located in the province of Pampanga, the Clark International Airport serves the general vicinity of central and northern Luzon. Travelers can easily catch public buses in the Metro Manila area to the Clark International Airport. For a cheaper ride, travelers can opt for the air-conditioned jeepneys en route to the nearby Dau Bus Terminal and SM City Clark. Around the Clark International Airport, travelers can walk around the Clark Freeport Zone, which is 5 minutes away. There are plenty of restaurants and duty-free shops to keep you entertained.
Mactan-Cebu International Airport (CEB) – Located in the heart of the Mactan Island, the Mactan Cebu International Airport is the second busiest international airport in the Philippines, serving Cebu city, the Cebu metropolitan area and the Central Visayas. There are various ways to get to and forth from the airport. The first and most convenient method is by taxi. However, be aware there are two taxi types to choose from, the White taxi and Yellow taxi. The flag down rate for the white taxi is PHP 40 with additional PHP 13.5 for every 1 kilometer while the Yellow taxi flag down rate is PHP 70 and an additional PHP 16 for every 1.2 kilometers. Alternatively, travelers may take the bus to and from SM City Cebu to the airport, which leaves every 30 minutes far PHP 40 one way.
Climate pattern in Clark and Cebu
Cebu's tropical climate gives it warm and sunny weather almost all year round. Apart from the typhoon season, Cebu also experiences little rain. Cebu's average maximum temperature is around 27 degrees Celsius and 33 degrees Celsius. However, during the rainy typhoon seasons, the temperature may drop, giving Cebu an average minimum temperature between 20 to 24 degrees Celsius.
Highlights attractions in Cebu
Basilica Minorel del Santo Nino – Basilica Minorel del Santo Nino is Cebu's holiest church and it houses a revered Flemish statuette of the Christ child Santo Nino which date to Magellan's time. The church is also the first church to be built in the Philippines in 1565. After being destroyed by fire three times, the churches existing baroque structure was built in 1737. In 2013, the churches façade and belfry were severely destroyed in an earthquake but has now been restored.
Olango Island Wildlife Sanctuary – The Olango Island is 1030 hectares of sand flats and mangroves, and is home to a famous wildlife reserve. The sanctuary located only 20 minutes from Mactan supports the largest concentration of migratory birds in the Philippines. Apart from bird watching, visitors can enjoy nature by kayaking through the mangroves.
Museo Sugbo – One of the must-see museums in Cebu is the Museo Sugbo, a museum which is home to several galleries, laid out in a sturdy old coral-stone building which used to be Cebu's provincial prison from 1870 to 2004. Visitors will be able to see different eras in Cebu's history in each dedicated room. On the second floor, a WWII gallery contains an American bomb that was dropped in Cebu, Japanese propaganda newspaper and many other WWII memorabilia.