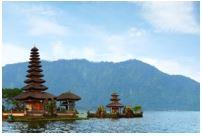 Hakodate is Hokkaido's 3rd largest city and is located in the island's southern point. This city is best known for its stunning views that you can enjoy from Mount Hakodate as well as the city's delicious, fresh seafood. It is one of the first harbour cities in Japan to be opened to international trade after the country's era of closeness and isolation. Now, it possessed influences from the outside as well as from the foreign population. Its western-style fort is among the city's main tourist attractions along with Onuma Park which is a national park with stunning dotted lakes.
Best Time to Fly from Clark – Pampanga to Hakodate
The warmest months will be August, July and September if you are searching for sunny days and clear skies. But beware of the high humidity level if you wish to travel during this time. Hakodate's busiest months are known to be in January, March and April. During this time, prices of flight and accommodation will increase and are the most expensive. So be sure to purchase them in advance for the best affordable price.
Main Airports in Clark – Pampanga and Hakodate
Clark International Airport – Located between Angeles and Mabalacat in the region of Pampanga, Philippines is the Clark International Airport. From Manila, this airport is accessible 80 km away. This airport serves the area of Central Luzon, Northern Luzon and Metro Manila. Flights of both international and domestic routes go through this way. The main carrier that operates at this hub is Cebu Pacific, Philippine Airlines and Philippines AirAsia.
Hakodate Airport – Hakodate Airport is located 7 km east of the city centre and operated by the Ministry of Transport and Tourism. It was first opened in 1961 with a single runaway and in 2005, a new terminal was constructed. This airport is a domestic airport, operating flights to several major cities in Japan such as Tokyo – Haneda, Sapporo and Osaka. If you wish to travel to Hakodate, you should transit at one of these airports. Also, take note of your transit time to avoid being stranded at the airport for too long.
Climate Pattern in Clark – Pampanga and Hakodate
Hakodate experiences a humid continental climate with warm summers and intense, cold winters. It has a distinct four seasons. Its warmest month has an average temperature of 22°C. Its winters can sometimes fall to -17°C with frequent snowfall.
Highlight Attractions in Hakodate
Mount Hakodate – You can enjoy the whole cityscape of Hakodate by going to the peak of this mountain. Hop on a cable car to the summit to enjoy the stunning view. It is also accessible at night where you can see bright lights of the city glowing from below.
Hakodate Russian Orthodox Church – This is the first Russian Orthodox Church that dated back to 1859. Here you can enjoy the lovely hymn of the bell tolls and the beautiful contrast of its green domes to the white walls of the church. Visitors are offered guided tours around this church.
Old Public Hall of Hakodate Ward – Announced to be the symbol of this city, this western-style public hall with gorgeous Victorian architecture is situated on top of the stone-paved slope. Balls used to be held here with its balcony facing the sea. Pretend to be a noble lady while visiting here and rent a costume!