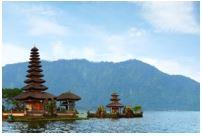 Melbourne is one famous coastal city and the capital of Victoria, Australia. It is among the top listed tourism destinations globally in which it is often claimed to be the world's most livable city. The beauty of this city is further enhanced with the presence of modern and tall buildings at the coastline facing the Port Philip Bay. There are a lot more combinations of man-made and natural elements that can make the visitors in awe.
Best time to fly from Clark Pampanga to Melbourne
The peak period of Melbourne welcoming visitors is in summer, which is between December to March. Many famous festivals are held during this period due to its comfortably hot weather for outdoor activities. However, the hotel rate and flight tickets could be a bit unfavourable. Then, you are recommended to travel from March to May or September to November. These are the periods of temperate weathers with cheap hotel rates and flight tickets. Regardless of the seasons, Melbourne is indisputably beautiful and worth a visit.
Main airports available in Clark Pampanga and Melbourne
Clark International Airport – This is the main airport serving the Central and Northern Luzon. It provides various flights to domestic as well as international destinations. Geographically, the distance between Clark Pampanga City and Melbourne City is 6418 kilometres away. However, there is no direct flight operated from Clark International Airport to Melbourne Airport. Among the airlines that serve a transit flight is Scoot Airline, with a transit point at Singapore. The total journey could take up to almost 22 hours.
Melbourne Airport – Melbourne Airport is commonly known as Tullamarine Airport. It is the main international gateway to Melbourne out of four airports operated. Melbourne Airport is listed as the second busiest airport in entire Australia. It is systematically equipped with four terminals which each has its own function. One for international passengers, two terminals for domestic passengers and another one for domestic budget passengers. According to a record, it has served more than 25 million domestic passengers and 10 million international passengers throughout 2016 and 2017.
Climate pattern in Clark Pampanga and Melbourne
Clark Pampanga has a tropical climate where the temperatures vary between 22 to 35 degree Celsius. It rains abundantly in the city, with the average annual precipitation recorded is 2185 mm. Melbourne is influenced by the temperate oceanic climate pattern. This type of climate does not experience an extreme temperature during either summer or winter. The highest temperature recorded in summer, between January and February, is 26 degree Celsius. Whereas, the lowest reading of 6 degree Celsius recorded in winter, which is between June and July. October is considered the wettest month. The amount of rainfall recorded is only 650mm throughout the year.
Highlights attractions in Melbourne
Royal Botanic Garden – Melbourne is a city popular for its natural beauties. Royal Botanic Garden is one of them. Surrounded by the bustling city, this garden is well conserved to maintain the cleanliness of the river that runs through it, the lush trees and green lawn that provides fresh oxygen to the entire city. It's bumpy geographical adds the fun element when visiting this huge garden.
Federation Square – Federation Square was actually the hub of many administrative buildings of the city. However, it was opened for public and as could be seen now, there are many restaurants, bars and others. Many locals and foreign tourists are seen buzzing around the square.
Puffing Billy Railway – Spend some time to complete your visit to Melbourne by enjoying this heritage railway train ride. This railway connects Dandenong Ranges and Gembrook. Book your ticket, get on the train at Belgrave Station and enjoy the view throughout the journey. Note that you can also get on the train at any terminal, but you might miss some of the picturesque views.