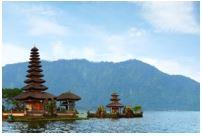 San Vicente is a fourth class municipality in the province of Palawan, Philippines. In 2010, this municipality had a population of 30,565 people and 6,460 households. Palawan Province is a province in the Philippines. The capital city is Puerto Princesa City. This province is located in the MIMAROPA region. The province has an area of ​​14,896 sq. Km with a population of 892,660 people in 2010 or 178,532 residences. This province has a population density of 60 people/km².
Best time to fly from Clark - Pampanga to San Vicente
San Vicente's highest and hottest periods are marked by March, October and January. Hotel rates will be more costly than any other month, as will airline fares. However, if you purchase a flight or accommodation reservation sooner, you can still get excellent deals. Travellers' lower month is in August. If you visit San Vicente that month, you can get affordable plane tickets and accommodations.
Main airports available in Clark - Pampanga and San Vicente
Clark International Airport – It is a Pampanga Province International Airport. It is the Philippines' primary international airport within the Angeles and Mabalacat Clark Freeport Zone. Located 80 km northwest of Manila, is where Clark International Airport located. The Subic-Clark-Tarlac Expressway provides access to Clark International Airport. Clark International Airport serves the main and northern Luzon. Clark International Airport Corporation (CIAC) is managing and operating the airport. However, the Philippine Air Force is using the Southern portion of the airport. International and national airlines operate at Clark International Airport. A new terminal building for passengers is under construction and is anticipated to be completed by 2020.
San Vicente Airport – is an airport located in San Vicente, Palawan, Philippines. This airport is the primary airport that serves San Vicente. This airport is also used as an alternative for the small El Nido Airport.
Climate pattern in Clark - Pampanga and San Vicente
The hottest months in San Vicente are in April, May and June. However, the hottest month among all is in April where the temperature can be as high as 33.1 °C during day time while at night, the temperature is around 25.2 °C.
Highlights in San Vicente
Palawan Underground River - Palawan is famous for its beaches and seas. However, other adventures that can still be done by travellers is by visiting the Palawan Underground River. Underground river has more than 8 km underground panorama that is so extraordinary. It is so beautiful and amazing that UNESCO recognized the Palawan underground river as one of the world's heritage. Along this river, visitors will be served the beauty of underground caves. The beauty of stalactites and stalagmites will combine perfectly with the reflection produced by the water. You surely do not want to miss the opportunity to visit this underground river.
El Nido - El Nido Palawan Philippines is a heaven that is most sought after by world tourists. This destination displays extraordinary beauty. Many charms can be seen by tourists who visit El Nido. This destination has several beaches with white sand and calm waves. You can sunbathe while enjoying the incredible views that lay before your eyes. Several caves will make visitors so amazed with the beauty offered. You can also dive into the blue lagoon at El Nido.
Honday Bay - Palawan island is indeed a paradise for lovers of tropical beaches. The beach and sea are the perfect destinations to visit. Honda Bay offers excitement and a fantastic experience for you. It has clean beaches and clear water. You can do snorkelling and see various underwater beauties. Besides snorkelling, various sea sports activities are also available to spend your vacation. You can also relax and enjoy the fresh coconut while releasing your fatigue from your busy life.