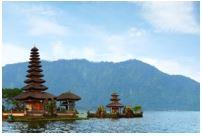 Zamboanga is a busy port city strategically located on the tip of western Mindanao in the Philippines. Like most places in the Philippines, the locals here too are welcoming and friendly. Famous for its many attractions both natural and human-made, Zamboanga is a perfect destination for a short getaway. This stunning city exhibits low, green hills that border beautifully along the narrow coastal lowlands separating land and sea. Furthermore, you can see some of the city's unique Spanish-style architecture maintained throughout the years, a fantastic background for your photographs along the streets of Zamboanga City. Hence the reason behind its nickname – Asia's Latin City.
Best time to fly from Clark-Pampanga to Zamboanga
You will not have to worry too much about the weather conditions when you are planning a trip to Zamboanga. This city is fortunate enough to be located in the typhoon free part of the country. Hence, weather-wise any month would be an ideal time to visit this port city. If your bucket list includes diving deep into the local cultures of Zamboanga, then plan your stay during one of the city's most celebrated events – the Zamboanga Hermosa Festival. This festival celebrated on 1st and 2nd October. The locals go all out displaying vibrant colours in their pageants, parades, street dances, concerts and many more.
Main airports available in Clark-Pampanga and Zamboanga
Clark International Airport - Serving to the general area of Pampanga with daily domestic and international flights to various cities of the world is the Clark International Airport. The airport terminal is located approximately 98 kilometres south of Manila in Luzon Island. As one of the major airports in the Philippines, many airline carriers choose to operate from the Clark International Airport. It includes Asiana Airlines, Cathay Dragon, Emirates, Jeju Air, Jetstar Asia Airways, Philippine Air, Scoot and Qatar Airways.
Zamboanga International Airport - Named after the city itself, the Zamboanga International Airport is only two kilometres away from the main city centre of Zamboanga. Its proximity to the city promises easy access for locals and tourists to reach the terminal. Despite being named as an international airport, the Zamboanga International Airport only caters to domestic flights. Airlines operating from this airport include Cebu Pacific, Philippine Airlines and Platinum Skies.
Climate patterns in Clark-Pampanga and Zamboanga
Despite other parts of the country that experiences the typhoon season, Zamboanga is fortunate not to be affected by the typhoon. Located on the tip of western Mindanao, Zamboanga is one of the warmest regions in the Philippines. The temperatures are generally high with high humidity; presenting pleasant weathers all year round. Make sure you lather some extra layers of UV protection and stay hydrated during your trip to Zamboanga.
Highlights in Zamboanga
Fort Pilar – Fort Pilar is a religious attraction that is open to the public regardless of your religious beliefs. This majestic venue displays a large courtyard with a full brick pathway that leads to the regal fortress. Today, the Fort Pilar serves as an open-air shrine and a museum. On Sunday mornings, you will see many locals fill the ground during the Sunday mass. During other days of the week, the Fort Pilar acts as one of the must-see tourist attractions in Zamboanga City.
Pasonanca Park – This must-see destination is one of the most pictured spots in Zamboanga. The park first planned and constructed as early as 1912, today it is still as beautiful as ever. Jam-packed with lush trees, flowering plants, ferns, shrubs and over 500 different species of orchids, you will indeed lose time when strolling along this picturesque park. This family-friendly destination does not stop there, and it even offers a kid's pool, water slides and an Olympic-sized pool for those who wish to get wet. Do not miss out the opportunity to climb aboard the famous treehouse too!
Santa Cruz Island – White sand beaches are gorgeous but mainstream, here in Santa Cruz Island, you will witness the stunning pink sand beach. Spend a whole day on this island relaxing on the pink sand beach or bathe in the clear, and turquoise water. If you are feeling adventurous, Santa Cruz Island also offers diving activities where you can explore the underwater marine life.