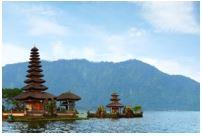 Known also as "The City of Smiles" due to endless charm and friendliness offered by the locals, Bacolod is a city in the bucket list of both Filipinos and foreigners, mainly because of that reason. Other reasons to visit Bacolod include the city's famous Masskara Festival which is on the fourth Sunday of October. Not forgetting, its tasty local delicacies such as the chicken inasal, piaya, seafood and many more. Located in Negros Island in the Philippines' Visayan region, this city has a lot to offer despite its modest size.
Best time to fly from Coron-Palawan to Bacolod
The Philippines is a country that is blessed with a beautifully warm climate all year round, Bacolod is no exception. You may expect some slight rainfall from time to time. Otherwise, the weather conditions will not be a major factor affecting your travel plans. If you are keen to experience how the Filipinos celebrate their local festivals, you must plan your travels during the fourth Sunday of October during Masskara Festival. The Masskara Festival is the city's most happening festival, and the locals celebrate it by parading in colourful costumes, masks and headdresses.
Main airports available in Coron-Palawan and Bacolod
Francisco B. Reyes Airport - Connecting the city of Coron Palawan with other parts of the Philippines is the Francisco B. Reyes Airport. It is also known formerly as the Busuanga Airport. This commercial airport terminal is on the western part of the island, an approximately 30-minute drive from the main town of Coron. Airline carriers operating from the Francisco B. Reyes Airport include Cebu Pacific Air and Philippines Airlines. Both airlines provide flights several times per day from locations, such as Cebu and Manila.
Bacolod-Silay Airport - Located in Silay, approximately 15 kilometres away from the main city of Bacolod is the Bacolod-Silay Airport which serves the general area of Metro Bacolod. The airport terminal caters mainly domestic flights to major cities throughout the country including Manila, Cebu, Cagayan de Oro and Davao City. You may find many flights to Bacolod via airlines such as Cebu Pacific Airlines, Philippine Airlines and AirAsia.
Climate patterns in Coron-Palawan and Bacolod
Generally, the climate patterns in Bacolod varied very little. The city experiences high humidity and high temperatures all year round. As a result of its tropical climate, the city of Bacolod is also very well acquainted with occasional rainfalls from time to time. Moreover, if you want to experience Bacolod's warmest months, it starts from mid-April lasting up till June. During this period, temperatures may go up to 33.9 degree Celsius and dropping to 23.9 degree Celsius during the night.
Highlights in Bacolod
The Ruins - Built by Don Mariano Ledesma Lacson in memory of his lost love, Maria Braga, this mansion. Sadly it was destroyed during World War II to keep out Japanese military from using it as their headquarters. Today, although destroyed the remains of the mansion still exhibit magnificent architecture details. The mansion has been converted into a heritage site and is one of the most photographed Bacolod tourist spots. There is also a high-class Ilonggo-Spanish restaurant neighbouring The Ruins, which is perfect for dinner dates overlooking the picturesque gardens and mansion.
Silay City – Located near the city's primary airport, Silay City is another must-see attraction of Bacolod. Here you will find numerous ancestral homes and mansions, old buildings and historical sites giving this city a somewhat vintage feel. Indirectly it provides an excellent background for your photographs too. While you are here, do not miss out on visiting the El Ideal Bakery, the oldest bakeshop in the city. The bakery offers delicious pastries and other local delicacies.
Campuestohan Highland Resort – For an endless list of fun-filled outdoor activities, Campuestohan Highland Resort is the place to be. For adventure seekers, the resort offers numerous events such as the hamster wheel, sky bicycle riding, a zip line, horseback riding, bungee trampoline and more. For guests with children who prefer to sit back and relax, the resort also provides amenities like a swimming pool, a hanging bridge and playgrounds.