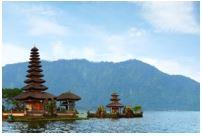 Cagayan de Oro City Cagayan de Oro is a highly urbanized 1st class city in Northern Mindanao, Philippines. The city serves as the regional centre and business centre of Northern Mindanao (Region X) and is part of the growing Metropolitan Cagayan de Oro region. Cagayan de Oro is located along the north-central coast of the island of Mindanao. Cagayan de Oro is the 10th most populous city in the Philippines with a population of 675,950 by the census in 2015 with an area of 488.86 sq km. Cagayan de Oro is also famous for the Cagayan de Oro River, which is a popular spot for kayak activities that take place along the river. Cagayan de Oro is located along the northern coast of Mindanao. The city is also known as the "Gateway to Northern Mindanao" because the city is located. Cagayan de Oro is also known as the "Golden City of Friendship" because of its friendly population.
Best time to fly from Dumaguete to Cagayan de Oro
February and March are the least seasons of Cagayan de Oro's tourists. Not only are tourists lacking, but most hotels offer cheaper rates to attract tourists this season. Occasionally, travel companies are also rewarding or offering discounts for excursions to Cagayan de Oro to attract tourists in these months. In Dumaguete, the peak of tourism takes place in January. Higher accommodation rates than other seasons. At Christmas time are a very busy date and a date that you should avoid if and not in a busy state.
Main airports available in Dumaguete and Cagayan de Oro
Sibulan Airport - It is also known as Dumaguete Airport or Dumaguete-Sibulan Airport. This airport serves the public areas of Dumaguete. The airport is named after its location located in the city of Sibulan in the North. The airport is classified as the first-class airport. It provides daily flights to and from Manila and Cebu via Cebu Pacific, Cebgo and PAL Express.
Laguindingan Airport - The airport is the 7th hub of Cebu Pacific Airlines. The airport operates domestic flights to and from Manila, Cebu City, Iloilo City, Davao City, Bacolod, Zamboanga City, Dumaguete, Tagbilaran, and Clark in Angeles City. The airport has a total area of 4.17 square kilometres. The airport is located in Barangay Moog, Laguindingan, Misamis Oriental and about 46 kilometres northwest of Cagayan de Oro. President Gloria Macapagal-Arroyo unveiled the airport on January 11, 2006, and officially opened on June 15, 2013. The track is the sixth busiest airport in the Philippines.
Climate pattern in Dumaguete and Cagayan de Oro
Cagayan de Oro has a tropical climate that is hot, oppressive, and overcast. Cagayan de Oro has 2 seasons as wet and dry as anywhere else. However, Cagayan de Oro does not usually suffer from hurricanes because it is located outside the hips but experiences the Inter-Tropical Convergence Zone. The average annual temperature in Cagayan de Oro is 28 °C. The highest temperature recorded in the city is 39 ° C. The rainy season in the city begins in June and ends in November. The dry season begins in December and ends in May.
Highlights in Cagayan de Oro
Initao – Libertad Protected Landscape and Seascape - It is a protected and protected area of ​​western Misamis Oriental. It was established in 2002 as a theme park promoted by the provincial government as an eco-tourism destination and corporate event. The park is located just 27 kilometres Southwest of Laguindingan Airport and 59 kilometres west of the capital Cagayan de Oro.
Mapawa Nature Park - Mapawa Nature Park is one of the most beautiful and attractive tourist attractions in Cagayan de Oro located in Barangay Cugman. You can enjoy the many activities offered at this place while enjoying the nature around you.
Tinago Falls - This place is perfect for anyone who enjoys trekking as you need to climb to go to Tinago Falls. Its beautiful beauty will keep you fresh when you reach the waterfall after the hike. The blue and cool water makes this place more interesting to you.