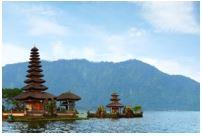 Ever wondered how a city crammed with different people of races, religions, and cultures would be like? Malaysia may be a country known for its diverse culture, mixing within the Malays, Chinese, Indians, and other various cultures together and Kuala Lumpur is that the hub of where it all happens. Kuala Lumpur is legendary for its Petronas World Trade Center are twin skyscrapers and an iconic symbol of Malaysia. Petronas World Trade Center are the tallest twin skyscrapers within the world. The capital of Malaysia is Kuala Lumpur , commonly referred to as KL and has the most important city in Malaysia. UNESCO has named Kuala Lumpur as World Book Capital 2020. a world non-organization has hailed Kuala Lumpur together of the New7Wonders Cities.
Best time to fly from General Santos (GES) to Kuala Lumpur (KUL)
The off-peak season is around March to April and September to November due to heavy rains. high season in Kuala Lumpur in June, August and July. If you propose your trip well, you'll save your money because the worth for hotels and flights during the height season will cost you tons of cash . the simplest time to go to Kuala Lumpur is around May to July because Kuala Lumpur will have settled weather because the entire country will undergo a season , leading to clear skies. In Kuala Lumpur , you'll enjoy many festivals because Malaysia may be a multicultural country that consists of Malay culture, an Indian culture, a Chinese culture, an Eurasian culture, indigenous groups of the peninsula and Sabah . During Chinese New Year , you want to visit Petaling Street to observe the famous lion dance. While during Thaipusam, you'll see religious activities are administered during this festival. Hari Raya Aidilfitri, a celebration done by Muslims after fasting for one month during Ramadan. At this point , an party is completed to ask people to celebrate Hari Raya Aidilfitri with the guest. National Day where all Malaysian citizens will celebrate today for remembering Hari Merdeka, Malaysia Independence Day from British rule. So, if you're in Kuala Lumpur , you ought to not miss the festivals.
Main airports available General Santos (GES) and Kuala Lumpur (KUL)
General Santos International Airport - General Santos International Airport is the biggest airport in Mindanao Island. it's situated in Park New Hondagua, Uhaw, Barangay Fatima. The Civil Aviation Authority of the Philippines (CAAP) has given an expire this airport as a world Airport. This airport receives many international and domestic flights. Among the airlines that operated during this airport are Philippine Airlines, Philippine Airlines by PAL Express and Cebu Pacific. the space between this airport and therefore the city is about 18.5 kilometers. For those that take a taxi, the cab fare are going to be around PHP 243.66
Kuala Lumpur International Airport 1, Kuala Lumpur International Airport 2 - Kuala Lumpur has two international Airports, KLIA 1 and KLIA 2, both coded KUL. Both airports are located approximately 45 km from Kuala Lumpur city centre and are connected to the town center via the ERL from Sentral Station or buses from various locations. KLIA 1 is that the Main Airport while KLIA 2 services low-cost carriers.
Climate pattern General Santos (GES) and Kuala Lumpur (KUL)
Kuala Lumpur features a tropical rainforest climate during which season is shorter, and rainfall is generally heavy throughout the year. Usually, it'll be warm and sunny except during the Northeast monsoon season from October to March are going to be raining all day long. Usually, the temperature is humid and hot, but the temperature is balanced when it rains. the typical maximum temperature in Kuala Lumpur around 32 and 35 degrees Celsius while the typical minimum is around 23.4 and 24.6 degrees Celsius. Kuala Lumpur experiences monsoon seasons. While around March to September are going to be like summer seasons because it'll be the most well liked month of the year.
Highlights in Kuala Lumpur (KUL)
Petronas World Trade Center – The Petronas World Trade Center in Kuala Lumpur's most iconic and well-known structure. Soaring at the peak of 451.9 meters within the middle of Kuala Lumpur city centre , the 2 office buildings connected to a mall at rock bottom . Visitors cannot only enjoy the sweetness from the surface but also cross the bridge connecting to 2 towers.
Batu Caves – one among Kuala Lumpur's most frequented tourist attractions, Batu Caves may be a limestone hill comprising of three major caves and a number of other smaller caves. The 100-year-old temple is that the focus of an annual Hindu festival called Thaipusam. make certain to place on comfortable shoes as 272 steps stairs await you before you reach the temple.
Merdeka Square – Undoubtedly Kuala Lumpur's well-known historical landmark, Merdeka Square or Dataran Merdeka is about ahead of the Sultan Abdul Samad Building. it had been here that Malaysia proclaimed Merdeka (or Independence) on August 31st, 1957. Here you'll also find the tallest flagpole within the world at 95 m high proudly displaying the Jalur Gemilang, Malaysia's ensign .