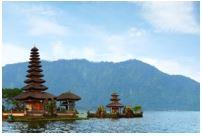 For a long time, Taiwan, as a country has been subject to China's takeover bids. It is often considered to be China's renegade province, and Taipei is the most important single city. Throughout the 20th century, Taipei was the hub of massive development and today the city is a modern metropolitan. As a tourist, you will find the mostly young and energetic environment of Taipei. People are hardworking and honest in this area. We are very friendly to visitors and they are known to help their skills in the best possible way. The fact that the city has so many things to do makes this even better! It is full of museums, monuments to heritage, beautiful gardens and ancient temples.
Best time to fly from General Santos to Taipei
The best time to visit Taipei is March-May and September-November. The Western travellers typically underestimate Taipei, but very few know this place's beauty. Taipei's spring season is sunny and yet comfortable for daytime exploration of the places. The spring months are falling under the peak season, so the streets and other public places are usually filled with tourists. But May gets a fair share of rainfall. Finally, September-November's autumn months are amazing in Taipei. It's cool and balmy weather.
Main airports available in General Santos and Taipei
General Santos International Airport – General Santos International Airport is an international airport serving the city of General Santos, Philippines and the greater area of Soccsksargen. The airport is located in Prk New Hondagua, Uhaw, Barangay Fatima about 25 minutes from the city.
Taoyuan International Airport – Taoyuan International Airport (TPE) is the largest airport in Taiwan and is based in Taipei. You can fly to 137 destinations with 61 airlines in scheduled passenger traffic. Flights are departing from one of its two terminals (Terminal 1 and 2). The most frequently departed route is the route to Hong Kong (HKG) in Hong Kong with an average of 256 flights from Chiang Kai Shek International every week, which is 11% of all weekly departures. There are no domestic flights scheduled for departing from Taipei (TPE) as far as we know. The two longest flights are Taipei (TPE) to Rome (FCO) that takes around 14 hours and 40 minutes and Taipei (TPE) to New York (JFK) with a flight time of 14 hours and 40 minutes. EVA Air is the largest airline here by counting the number of departures with around 512 scheduled take-offs every week. The second-largest operator from Chiang Kai Shek International is China Airlines.
Climate pattern in General Santos and Taipei
The average temperatures in Taipei vary greatly. The temperatures feel nice most of the year, excluding some hot weeks in the summer, with a chance of rain throughout most of the year. If you are looking for the very warmest time to visit Taipei, the hottest months are July, August, and then June. See the average monthly temperatures below. The warmest time of year is generally early July where highs are regularly around 34.3 Celsius with temperatures rarely dropping below 27.4 Celsius at night. If dry weather is what you are after, the months with the lowest chance of significant precipitation in Taipei are October, January, and then March.
Highlights attractions in Taipei
Taipei 101 - The house, at an incredible height of 509 feet, is the 8th highest structure in the world today. It was a sign of South Asia's rapid rise in 2004 and remained the world's largest and highest green building. The name comes from having 101 floors. The skyscraper on New Year's Eve becomes a stunning sight, with dazzling fireworks on top of it. Because of its observation deck and shopping mall, the building is a major attraction. The indoor observation deck is 383 meters high and the outdoor observation, a few floors above it, is nearly 392 meters high, making it Taiwan's highest such platform.
National Palace Museum – The collection of the National Palace Museum is immense. It has more than 7,00,000 pieces of ancient artefacts and artworks from China. In 1965, the museum was officially opened and these collections were exhibited. The collection is huge, and aside from the Forbidden City's artefacts, the museum received donations and made its purchases. The museum includes antique collections in bronze, ceramic, jade and numerous other materials, which include extremely important and rare objects. The collection of artworks is also massive, spanning more than 1,000 years of Chinese paintings and nearly 2,000 years of calligraphy as well.
Ximending - Ximending is the most common and crowded district in Taipei. This busy place will leave you spoiled for options and spend hours and hours here. It is a shopper's paradise and, because of this fact alone, attracts most of its crowd. That's not all, however. It has a host of restaurants, bars, pubs and clubs that keep people even at night coming back. The neighbourhood is home to Theatre Lane, with over 20 theatres and a great place to enjoy concerts, plays, and even lane performances. The most popular is the historic Red House Theater built during the Japanese period.