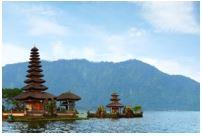 Boasting of gleaming skyscrapers, colonial architecture and a myriad of natural attractions, Kuala Lumpur, the capital city of Malaysia, welcomes you with open arms! The abundance of gastronomic delights for food lovers to indulge in are found in the thousands of hawker stalls, cafes and restaurants in the city which serves every imaginable type of delicacies. The markets and religious sites offer a glimpse into the local culture and lifestyle of the community. Expect to find a lot of great things to do in and around the city.
Best time to fly from Kalibo-Boracay to Kuala Lumpur
To enjoy all the activities that Kuala Lumpur has to offer, the best time to visit is from May to July and December to February, when the level of humidity is quite low. Being a city near the equator, the tropical weather in Kuala Lumpur is even throughout the year, also hot and humid, which means that it is ideal for visits all year round. With its uniqueness of having a multicultural community, you will certainly be amazed to find vibrant events and festivities celebrated throughout the year too.
Main airports available in Kalibo-Boracay and Kuala Lumpur
Kalibo International Airport - Kalibo International Airport (KLO) is the international gateway from Boracay Island. The airport is approximately 68 km south of Caticlan Port, the main disembarking point from Boracay Island which takes only 75 minutes using the shuttle or van ride. As a result of its recent renovation, an increasing number of tourists are flying directly to Kalibo to avoid flying through Manila and Cebu. There is a multitude of transportation options to get in and out of the Kalibo International Airport.
Kuala Lumpur International Airport (KLIA) - Situated in the Sepang district, KLIA is Malaysia's main international airport. As a leading aviation hub in Asia, it has two terminals, i.e. KLIA1 used by Malaysia Airlines and other international carriers and KLIA2 used by Air Asia and other budget airlines. Catering to the booming tourism industry, the airport is fitted with top-notch facilities, ample shopping and dining avenues, spacious terminals as well as quality accommodations all situated within walking distances. It also offers great ground transportation to get you in and out of the airport, making your journey hassle-free!
Climate pattern in Kalibo-Boracay and Kuala Lumpur
By having a tropical climate, temperatures in Kuala Lumpur fluctuate between 29°C - 35°C during the day and 26°C - 29°C at night. Compared to other places in Malaysia, the weather in Kuala Lumpur is relatively cooler since mountainous valleys shield it in several directions. It does experience occasional rainfall with varying intensity throughout the year. Although it is one of the cities least affected states by monsoon winds coming from the east or west, it may get a little chilly after heavy rain.
Highlights attractions in Kuala Lumpur
Petronas Twin Towers - Once ranked as the tallest building in the world, the iconic Petronas Twin Towers are hailed as the Twin Jewels of Kuala Lumpur. The double-decked Skybridge is one of its major draws and offers breathtaking panoramic views of the city. These doppelganger structures anchoring the sprawling Kuala Lumpur City Centre is a must-see and experience place otherwise your visit to Kuala Lumpur is not complete!
Genting Highlands – Situated only 51 kilometres northeast of Kuala Lumpur, makes it easy to visit Genting Highland on a day trip. It is Malaysia's only casino, the country's version of Las Vegas albeit a somewhat less glitzy version of it. The most popular feature of Genting Highland is the newly refurbished Genting Theme Park, an amusement park with four zones. Families especially love Genting Highlands mostly because there is so much to do for everyone.
Aquaria KLCC - Aquaria KLCC is one of the largest aquariums in Southeast Asia. It is a state of the art aquarium and located on the concourse level of the Kuala Lumpur Convention Centre. Home to over 150 species of marine life, its star attractions include scary tiger sharks, lethal sea snakes, blue rays, bright coral fish and seahorses. A well-stocked aquarium just begging to be explored!