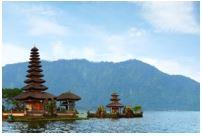 Seoul officially the Seoul Special City, is the capital city and main metropolis of South Korea. With surrounding Incheon metropolis and Gyeonggi prefecture, Seoul forms the heart of the Seoul Capital Area. Ranked as an alpha world city, Seoul was the world's 4th biggest metropolitan economy with a GDP of US$635 billion in 2014 after Tokyo, New York City and Los Angeles. International visitors generally arrive at Seoul via AREX from the Incheon International Airport, significant for having been rated the best airport for nine successive years (2005–2013) by the Airports Council International.
Best time to fly from Kalibo – Boracay to Seoul
From March to May and September to November are the best times to visit Seoul due to mild weather. The month of April brings tender blossoms, warmer temperatures, and visitor crowds. If you visit Seoul in summer seasons, let the exotic Patbingsu cool you down during the burning heat. Autumn season brings lots of traditional events and a bagful of culinary treats such as gingko nuts, kimchi, songi, and sweet potatoes. You can even try fugu fish at your own risk! Unpredictable Seoul will attract you with firecracker shows and Cosmos flowering in October. If you love to ski, be ready to sweat on some interesting slopes and trails around Seoul in winter. Lunar New Year commemoration at the end of January or February will leave you amazed.
Main airports available in Kalibo – Boracay to Seoul
Kalibo International Airport – Kalibo International Airport is an amazing international airport that serves the general area of Kalibo, the capital of the municipality of Aklan in the Philippines. It is the quickest growing airport in the Philippines in terms of passenger traffic with more than 61% growth in 2011, and top 2 quickest for seats offered for June 2014 over the reliable month of the earlier year. The airport is situated 2 kilometres east of the main area of Kalibo. Kalibo International Airport services international targets such as Taipei, Busan, Seoul–Incheon, Shanghai, Hong Kong, Chengdu, and Singapore. Kalibo International Airport has a lot of interesting shops and restaurants within the airport so you can shop or dine while waiting for the plane to arrive or leave. To go in and out of the airport is straightforward because there are many types of land public transport available in Kalibo International Airport for the visitors to use.
Incheon International Airport - Seoul–Incheon International Airport is the biggest airport in South Korea, the main airport that served for the Seoul Capital Area, and one of the biggest and fullest airports in the world. Since 2005, it has been rated the greatest airport worldwide by Airports Council International every year. It is also rated as the world's freshest airport and the world's best international transit airport by Skytrax. Inside the airport has a golf course, a casino, spa, private sleeping rooms, an ice-skating rink, indoor gardens, video game centre and a Museum of Korean Culture. There are many flights available from Kalibo International Airport to Incheon International Airport daily.
Climate pattern in Kalibo – Boracay to Seoul
The temperature of Seoul features a humid central climate with dry winter which also known as "Dwa". Seoul is classified as having temperate weather with four different seasons, but temperature variations between the hottest part of summer and the depths of winter are severe. Prepare to bring suitable clothes according to the seasons.
Highlights attractions in Seoul
Gyeongbokgung Palace - Gyeongbokgung, also well-known as Gyeongbokgung Palace or Gyeongbok Palace, was the key royal palace of the Joseon era. Built in 1395, it is in northern Seoul, South Korea. The biggest of the Five Grand Palaces built by the Joseon dynasty, Gyeongbokgung worked as the home of Kings of the Joseon dynasty, the Kings' households, as well as the administration of Joseon.
N Seoul Tower - The N Seoul Tower officially the YTN Seoul Tower and generally recognized as the Namsan Tower or Seoul Tower, is a transmission and observation tower situated on Namsan Mountain in central Seoul, South Korea. At 237 metres (774 ft), it marks the second greatest point in Seoul.
Lotte World - Lotte World is the most important recreation complex in Seoul, South Korea. It comprises of the world's greatest indoor theme park, an outdoor amusement park called "Magic Island", a manmade island inside a lake linked by monorail, a luxury hotel, shopping malls, a Korean folk museum, sports facilities, and movie theatres. Launched on 12 July 1989, Lotte World receives 7.1 million visitors each year.