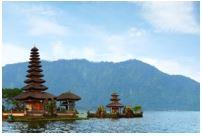 Acts as the capital of Shandong province, Jinan is a city which begins with a history of earliest civilization. Known as 'Spring City', it has developed into major economic, administrative and transportation hub. The population of the city has increased tremendously throughout the years and sums up to 11 million in 2010. The population is comprised of Han with a small community of Manchu and Hui. The main religion here in the city is Islam and Budhha. There is a significant Muslim community located in the city.
Best time to fly from Manila to Jinan
The best time to visit Jinan is in autumn, especially from September to November. The weather is cool and humid. Tourists are unlikely to visit Jinan during winter since it is too cold, spring season since it is dry with strong wind and very hot summer season. However, during these unlikely seasons, the price of hotels and airfare are lower compared to the peak season. The average temperature is about 4.3 ℃ to 14.0 ℃.
Main airports available in Manila and Jinan
Ninoy Aquino International Airport –Also known as Manila International Airport, Ninoy Aquino International Airport is the airport serving Manila and its surrounding metropolitan area. It was officially opened in 1948 and became the main international gateway for travellers to the Philippines and serves as a hub for several airlines such as Cebgo, PAL Express, and Cebu Pacific as well as Philippine Airlines. Besides that, the airport also has four terminals which responsible for handling more than 45 million passengers annually.
Jinan Yaoqiang International Airport – Jinan Yaoqiang International Airport is the main airport serving Jinan, the capital of Shandong Province, China. It is situated at Licheng District and north of the town of Yaoqiang. It acted as a hub for Shandong Airlines and ranked as 25th busiest airport in China with more than 16 million passengers annually in 2018.
Climate pattern in Manila and Jinan
Jinan experiences a humid subtropical climate or a humid continental climate. January is the coldest and driest month, with a mean temperature of −0.4 °C with sparse rainfall. On the other hand, July is the hottest and wettest month which recorded average at 27.5 °C. The city receives 2,547 hours of bright sunshine annually and the highest exposure of sunshine in May.
Highlights attractions in Jinan
Shangdong Provincial Museum - Shangdong Provincial Museum is the largest museum in the city and was built in 1954. It is a popular attraction located at the foothill of the Thousand-Buddha Mountain and occupies a building with 82,900 square meters. It is comprised of a collection of more than 210 000 historical treasures. Among the artefacts including Longshan cultures, bronze artefacts from the Shang and Zhou Dynasties, stone carvings from the Han Dynasty and ancient fossils from the former Jinan Guangzhi Temple. There are also fossils from Shanwang and a fossil skeleton of Shantungosaurus, animal and plant specimens. This museum now has eight exhibition pavilions which are "Treasures of Shandong Province", "Stone Sculptures", "Ancient Coins", "Art Treasures", "Fossil Collections", Warship of the Ming Dynasty", "Dinosaurs" and "Specimens".
Thousand-Buddha Mountain - Thousand-Buddha Mountain has a height of 280 metres and located at a convenient place and picturesque scenery of this spot. The natural beauty of the mountain always draw visitors each year and comprised of temples, historical monuments and living museum.
Daming Lake Park - Daming Lake Park covers around 86 hectares with 46 hectares of lake surfaces among them. The lake has Lixia Pavillion which consists of a scroll written by an ancient emperor and the depth of water in Daming Lake is average 2 metres. The lake water is clear, which consists of many kinds of fishes and many lotuses floating on the water.