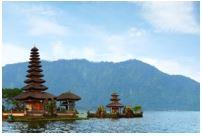 Mukah is a city located in the state of Sarawak in East Malaysia and within the Borneo Island. The town sits by the South China Sea and predominantly populated by the Melanau ethnic group. The locals still uphold their traditional culture, making Mukah is an interesting holiday getaway for tourists. Visitors will also get the chance to experience the local tradition directly through Mukah's attraction places, local cuisine and handicrafts.
Best time to fly from Manila to Mukah
For visitors who are keen to visit Mukah, you can visit at any time of the year. Considering the tropical climate of Mukah, the weather in the city is stable all through the year except during the monsoon seasons. The city has hot and very humid weather, with a temperature range of 23 to 32 degrees centigrade. However, it is recommended to avoid the monsoon seasons which happens from November to February for the northeast monsoon and June to October for the southwest monsoon. The rainy weather during this period may hamper your plans in doing any outdoor activities. To ensure your best comfort in your journey within Mukah, do keep the weather forecast in check at all times.
Main airports available in Manila and Mukah
Ninoy Aquino International Airport – The Ninoy Aquino International Airport is an international airport which serves the Greater Manila area. This airport is a dual-use airport for civilian and military services. As this airport is the international gateway for the Philippines, up to 49 million domestic and international passengers travel through Ninoy Aquino International Airport annually. More than forty airlines are in operation in this airport such as AirAsia Philippines, Cebgo, Cebu Pacific, PAL Express and Philippine Airlines. This airport has four terminals where passengers can find many facilities to meet your need while waiting for your flight or upon your arrival. Travelling to the city from the airport is convenient with various transportation services available for your hire.
Mukah Airport – Mukah Airport is a short take-off and landing airport also called as STOLport, which serves Mukah and its surrounding area. To date, Mukah Airport has handled up to 41,000 passengers annually. Currently, only Malaysia Airlines operated by MASwings flies to Mukah Airport. Among the destinations offered by this carrier are to Bintulu, Kuching, Miri, Sibu and Tanjung Manis. For passengers travelling from elsewhere, you will need to transit to any of these five cities before reaching Mukah.
Climate pattern in Manila and Mukah
Mukah is situated near the central line and thus, has a tropical climate. Generally, the weather in this city is hot and very humid. The temperature in this city is relatively stable throughout the year, which ranges between 23 to 32 degrees centigrade. Mukah also experiences monsoon season. Between November to February, the northeast monsoon wind carries a high amount of rainfall, whereas the southwest monsoon between June to October brings milder wet weather to the city.
Highlights attractions in Mukah
Dalat – Dalat is a small town within Mukah which is dominantly populated by the Melanau ethnic group. The town is famous for its finest sacrificial burial pole, called by the locals as the Melanau kelidieng. Historically, the ancient ancestors used this pole to carry out sacrificial rituals whenever disasters threaten the town. Although the kelidieng is no longer in use, it is still standing high in Dalat. This kelidieng is made of Borneo ironwood tree trunk and has ornate carving decorations.
Lamin Dana – While in Mukah, visitors should also visit the cultural centre of the city, Lamin Dana. Located in Tellian Village, Lamin Dana has a typical traditional Melanau tall house design and built with original building materials. Lamin Dana also serves as a traveller's lodge for those who are looking for a place to stay. Visitors will gain firsthand experience in tasting Melanau traditional meals and learn about the history and cultural heritage of the village here.
Taman Kala Dana Mukah – Taman Kala Dana Mukah is a famous river estuary in this city. This beach is a great location for relaxing and water sport activities. Visitors can also wait for the scenic sunset scenery here. Taman Kala Dana is also the host for the annual Mukah Kaul Festival celebrating the end of northeast monsoon season and the start of the Melanau calendar.