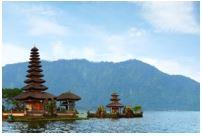 Japan is one of the most visited holiday destinations in the world. It is one of the most modern and bustling cities in Asia and the world. There are many interesting cities in Japan. One of the interesting cities in Japan is Takamatsu. It is the capital of Kagawa Prefecture which is the smallest prefecture in Japan. Although it is located in the smallest prefecture in Japan, it is the second most populated city on the island of Shikoku after Matsuyama. It is known as a gateway to Honshu Island because it is the ferry hub for the Inland Sea islands. There are many interesting attractions in this city, like beautiful temples and parks. Besides that, Takamatsu is famous for Udon dishes. It also has numerous shopping attractions and markets.
Best time to fly from Manila to Takamatsu

Two peak seasons in Takamatsu is during the summer season from May to September and autumn season from October to November. The off-peak season is during the winter season from December to February. During the summer season do not worried about the rainfall as it rarely occurs. The weather is hot and humid throughout this season. Autumn season is also another period that attracts many visitors. The best time to visit Takamatsu is during the spring season from March to April.
Main airports available in Manila and Takamatsu
Manila Ninoy Aquino International Airport (NAIA) - Manila Ninoy Aquino International Airport is also known as Manila International Airport, is one of the two international airports located in Manila. It is also known as NAIA by the locals. It serves the city of Manila and it is the main international gateway to the Philippines. It also connects Manila with other cities and islands around the Philippines as well as the rest of the world. It is located approximately 7 kilometres south of the city and southwest of Makati City's Central Business District. Many airlines operate here include AirAsia, Air China, Cebu Pacific and Emirates. It has four terminals that serve domestic and international flight routes. There is also a shuttle bus service that connects all terminals for passengers who have connections on flights departing from another terminal. Besides, it has many facilities like restaurants, money changer counter, free Wi-Fi and shops inside the airport. Hence, you can dine-in or shop while waiting for your flight. Besides, there are many public transportations available in this airport for everyone to use here daily.
Takamatsu Airport - Takamatsu Airport is the main airport in Takamatsu. It connects the city of Takamatsu with other cities in Japan. It has one terminal which consists of four main gates. It provides a few facilities for visitors such as restaurants, cafes and shops. Takamatsu Airport is located about 15 kilometres from the city centre. However, there are many public transportations available in this airport for everyone to use here daily.
Climate pattern in Takamatsu
Throughout the year, Manila experiences a tropical climate while Takamatsu has a humid subtropical climate. The average annual temperature of Takamatsu is around 16 degrees Celsius. During the summer season, the visitors will encounter hot and humid weather in this city. Hence, it is suitable for outdoor activities. Same goes for the autumn season. The weather is mild and breezy as well as less probability of rainfall will happen during this period. Winter season is not the best time to get around this city as the weather and wind is very cold.
Highlights in Takamatsu
Takamatsu Castle - Takamatsu Castle is one of the popular attractions in Takamatsu. The locals referred it as Tamamo Castle. It was built in 1590. It is located near to the waterfront featuring saltwater moats. Today, there are a few original buildings remains in this place. As the visitors enter this castle, the visitors can see a Hiunkaku building which uses as a community hall for the tea ceremony and flower arrangement classes. Besides that, the visitors can have a look at seawater fishes at the Water Gate and a beautiful garden in this castle.
Ritsurin Garden - Ritsurin Garden is the most popular destination in Takamatsu. It is one of the amazing gardens in Japan. It features a teahouse, pavilions, ponds, lakes, hills and old trees. This garden is divided into two types of gardens which are the Japanese-style garden and Western-style garden. The whole tour of this garden takes about 2 hours, so you need to plan your trip well. There are also a folk museum and a few shops within this area.
Shikoku Mura - Shikoku Mura is a popular attraction in Takamatsu. It is an open-air museum which combined art and historical collections. It is home to more than 20 buildings dating back from the Edo era to the Taisho era. You can visit the exhibition buildings to learn more about the life of Japanese's early days. Don't forget to cross the famous Iya Valley bridge and explore a beautiful waterfall and a pond within this area. You can also attend a traditional workshop that produced sugar and soya sauce. There is also an art gallery where you can see a vast collection of paintings and sculptures by famous artists.