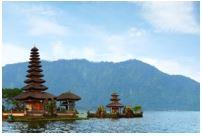 Laoag is the capital city of Ilocos Norte, a province in the Philippines. As a capital, it is a hub for political, commercial and industrial of the entire province. Laoag is listed among the richest cities in the Philippines in term of per capita income. It is sited at the northern tip of Philippines, which could take only 2 hours flight journey to Hong Kong, Macau, Taiwan, Korea and Japan, the countries that being called as East Asia's economic tigers.
Best time to fly from Princesa Palawan to Laoag
Laoag recorded the month with the highest number of visitors is in April followed November. It is parallel to the months with most ideal weather recorded by the National Oceanic and Atmospheric Administration, which is from November to April. It further confirms that the best time to visit Laoag is during the best weather, where tourists get to stroll around the city and enjoy outdoor activities in Laoag comfortably. However, tourists should note that during peak season, April and November, accommodation rate and flight tickets may fluctuate up.
Main airports available in Puerto Princesa Palawan and Laoag
Puerto Princesa International Airport - Sited at the proper center of the city, Palawan, Puerto Princesa International Airport is the main gateway for air transportation travelers traveling to and from Puerto Princesa and its neighboring area. It operates domestic flights to Cebu, Clark, Manila, Iloilo, El Nido, Busuanga, Cuyo, Sipalay, San Vicente, Taytay and international flights to Seoul and Taipei.
Laoag International Airport - Geographically the northernmost international airport in the Philippines, Laoag International Airport serves the city and the neighboring northern region. This airport operates flights to and from Manila by the Philippines Airlines and flights to and from Clark and Macau by the Royal Air Philippines. Since it has direct flights to and from Macau, it explains why this airport becomes the main gateway for Chinese tourists. Tourists from Puerto Princesa Palawan will have to take a transit flight from Palawan to Manila to Laoag.
Climate pattern in Puerto Princesa Palawan to Laoag
Comparing climate pattern in these two regions, Puerto Princesa and Palawan, there are not many differences since both are in the Philippines and are influenced by the tropical climate. Puerto Princesa Palawan records an average temperature slightly higher by 27 degree Celcius compared to Laoag 26 degree Celcius. It could be affected by its geographical. Both have average temperatures ranging only from 25 to 30 Degree Celcius. Therefore, it is not significant to discuss summer season or winter season in these regions. However, both experienced quite a significant amount of rainfall, which is important for the tourists to be aware of which month is the least to receive rainfall so that tourists could plan their tour accordingly.
Highlights attractions in Laoag
La Paz Sand Dunes - One of the top tourist spots in Laoag is La Paz Sand Dunes. This unique and one of its kind attraction spot in the Philippines can fascinate tourists from foreign countries to visit Laoag. Spend an evening to enjoy any of the challenging activities offered such as 4x4 ride, ATV ride and sandboarding.
Santa Monica Parish Church - Other than functioning as a place of worship, it is also famous as a historical piece made in 1779. It is preserved and well-kept-up by the National Museum of the Philippines. The antique red brick building with the beautiful yard has made this church as an iconic landmark of Laoag.
Blue Lagoon - Everyone knows that the Philippines is famous for its beautiful beaches, where one of them is Blue Lagoon. Located in Pagudpud, Ilocos Norte, this small yet captivating beach is half covered by the hills from overlooking the vast South China Sea. It is an ideal place for relaxation and sunbathing.