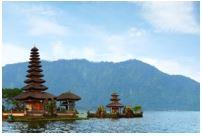 The Philippines is famously known as an island country of Southeast Asia located in the western Pacific Ocean. One of the must-go tourist destinations in the Philippines is Iloilo. Located in the region of Western Visayas in the Philippines, it occupies a significant southeast portion of the Visayan Islands of Panay. Iloilo is well-known for the annual Dinagyang Festival, scrumptiously fresh seafood and elegant heritage sites. It also houses many Spanish-colonial churches, majestic vintage houses and old buildings dating back to its halcyon days. So, why not make it your next holiday destination?
Best time to fly from Romblon to Iloilo
The climate in Iloilo is tropical throughout the year, with an average temperature of 27.1°C. Most of the months of the year are marked by major rainfall. The short dry season is brief. Its precipitation here is around 2083 mm. The driest months and hence, the best time to visit Iloilo is from January to June. Since December is also a preferable time to visit, visitors should expect pricey rates of traveling. Should you plan to visit this beautiful destination during its off-peak season, August would be the best time to do it. However, visitors should expect plenty of rain as it is the wettest month of the year.
Main airports available in Romblon and Iloilo
Tugdan Airport - Located in Barangay Tugdan in the municipality of Alcantara, Tugdan Airport is the only airport in the province of Romblon. It is situated less than an hour from Metro Manila. Classified as a Principal Airport Class 2 by the Civil Aviation Authority of the Philippines, Philippine Airlines used to fly a week thrice to the airport but had stopped since September 2016. For the moment, only Cebu Pacific has flights to the airport with four flights weekly from Manila. Known as a small domestic airport, this airport has basic facilities like toilets and food stalls for its visitors.
Iloilo International Airport - Also known as Iloilo Airport, it is the airport serving the province of Iloilo in the Philippines. Located in Cabatuan, it began to operate in 2007 and is the fourth-busiest airport in the Philippines. Not only that, it is the first airport in Western Vijayas and the island of Panay to be constructed up to international standards. It is an international airport. The airport complex has a single runaway, many administrative and maintenance buildings, waste-sorting and water treatment facilities, a power generating stations and a cargo terminal as well as a passenger terminal. The airlines that operate here include Air Juan, Cebu Pacific, Philippine Airlines and Philippines AirAsia.
Climate pattern in Romblon and Iloilo
Romblon's climate weather is tropical. The temperature is normally high with May being the warmest month of the year. Its rainy season falls in June to December with October being the wettest month. Visitors should avoid visiting if they are not a fan of the wet season. Almost similar to Romblon, Iloilo also has tropical weather. Its temperature is also high with April being the warmest month and February as the driest month. A lot of rain falls from June to November with August being the wettest month. Iloilo is the coolest in February.
Highlights in Iloilo
St. Anne Parish Church - Also known as Molo Church, this church is said to be a feminist church or church of the Women because of the images of the saints are all female. It was built back in 1831 with an exquisite structure of white coral. National Historical Institute declared this attraction as a national landmark in 1992. Visiting this attraction is definitely a must when you are in Iloilo.
Garin Farm - This attraction is made perfect for those who love outdoor activities and nature. It offers activities like boating, zip-lining, fishing and strolling. It is truly a suitable place to relax, rejuvenate and get closer to nature. Not only that, but it is also a beautiful place to take memorable photos.
Guimaras Island - Are you in need of vitamin sea? If the answer is yes, Guimaras Island is the right place for you. Surrounded by crystal clear water, visitors can enjoy doing island hopping with their loved ones. Its picturesque view will take everyone's breath away! Besides, it is famous for its mangoes, which are one of the sweetest in the world.