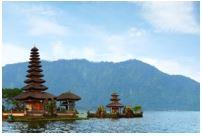 Bacolod is a town located on the northwest coast of Negros Island in the Philippines. In the Philippines, Bacolod is a highly urbanized city and the capital of the Negros Occidental region. Bacolod has a population of 561,875 people as of the 2015 census and is the most populous city in the Western Visayas. It is also the second-most populous city in the Visayas. In 2008, Bacolod was recognized as "The Best Place to Live in the Philippines" by MoneySense Magazine and was also declared by the Department of Science and Technology as a "centre of excellence" for information technology and business process management operations. Bacolod was also awarded the "Philippines Model City" by The Manila Times in 2017.
Best time to fly from Virac to Bacolod
February and March are the least seasons of Bacolod's tourists. Not only are tourists lacking, but most hotels offer cheaper rates to attract tourists this season. Occasionally, travel companies are also rewarding or offering discounts for excursions to Bacolod to attract tourists in these months. In Bacolod, the peak of tourism takes place in January. Higher accommodation rates than other seasons. At Christmas time are a very busy date and a date that you should avoid if and not in a busy state. Between May and October is the rainy season. So be prepared if you come at this time.
Main airports available in Virac to Bacolod
Virac Airport - It is the only airport serving the Catanduanes island region of the Philippines. The airport is in the capital of Virac. The airport is classified as a 1st class airport by the Philippine Civil Aviation Authority.
Bacolod-Silay International Airport - The main airport serving Bacolod public areas and is located in Silay City 15 kilometres northeast of Bacolod. It is the second busiest airport serving Negros Island and is capable of handling international air traffic.
Climate pattern in Virac to Bacolod
Bacolod has a tropical climate. Bacolod has two seasons, seasons and wet seasons. It is dry and sunny throughout the year with occasional rain from June to December. The province of Palawan usually gets cyclone once a year or no. The Bacolod temperatures can reach 36 degrees Celsius in summer from March to May and as low as 18 degrees Celsius in the mountains during the rainy season. The average temperature is about 24 to 34 degrees Celsius, and there are not many changes except in May, the hottest month.
Highlights attractions in Bacolod
San Sebastian Cathedral. - San Sebastian Cathedral is a 19th-century building. It is located next to Bacolod Public Plaza. Capitol Park and Lagoon have a lake and two statues. The original cathedral was built in 1825, and its stone structure was built in 1876. It is made of coral stone from Guimaras and hardwood from Palawan. After almost a century, it has been refurbished several times and has transformed into the architectural beauty it is today.
The Ruins - Ruins is an iconic destination in the region as well as all over the country. This Italianate mansion was designed for Don Mariano Ledesma Lacson. The Ruins are located on a 440-acre sugar farm. Visits are daily from 8 am to 8 pm with an entry fee of less than 2 USD per person.
Campuestohan Highland Resort - Campuestohan Highland Resort offers a lot of fun activities. There are campsites, igloo houses, mini cars, adult and children's pools, wave pools, a large playground and a hanging bridge. Campuestohan is 800 meters above sea level. The resort has an admission fee of 2.80 USD. It is open from 7 am to 6 pm for those who do not stay in the resort cabin. Each activity also requires a small fee but for those staying at the resort has been provided for access to the resort area, swimming pool, suspension bridge and playground.