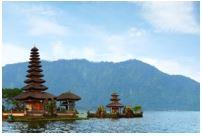 The Philippines is one of the famous holiday destinations among the tourist. One of the most popular tourist destinations in the Philippines is Virac. Virac is the capital city of Catanduanes province in the Philippines. The name Virac was claimed to derive from the word Vidak or burac, which means flower in Spanish. The Catanduanes Island is also nicknamed Happy Island for its simplicity, serenity and beautiful oceanic view. Virac has recently gained popularity among the tourists for its unharmed natural beauty of the mother nature.
Best time to fly from Manila to Virac
Virac experiences a tropical climate. This means that Virac is abundance with rainfall and do not have any dry season. The annual average temperature in Virac is 27 degrees centigrade. Virac is also located in the middle of the typhoon belt. You have to properly plan your journey to Virac as it is expected that typhoons to occur here between July and October. April would probably be the best time for your trip to Virac since this month is expected to have the least downpour.
Main airports available in Manila and Virac
1. Ninoy Aquino International Airport
The Ninoy Aquino International Airport is an international airport that serving the Manila and surrounding city. It is also known as NAIA by locals. The airport is located along the border between the cities of Pasay and Parañaque. The distance between this airport to the nearest town in the south of Manila and southwest of Makati is about 7 kilometers. The airlines that operate in this airport is AirAsia Philippines, Cebgo, Cebu Pacific, PAL Express, and Philippine Airlines. This airport consists of four different terminals. Ninoy Aquino International Airport has many interesting shops and eateries within the airport so you can shop or dine in while waiting for the plane to arrive or depart. To go in and out of the airport is easy because there are many types of transportation available in Ninoy Aquino International Airport for the visitors.
2. Virac Airport
Virac Airport is located in Virac city and the only serving airport for Virac and the Catanduanes province. The airport only serves for a domestic flight. Currently, only two airlines are operating in this airport which isis Cebu Pacific and Philippines Airlines. For your convenience, you can fly direct on Cebu Pacific to reach Virac from Manila. Alternatively, although the journey will be extended, you can also fly on Philippines Airlines which will transit at Clark-Pampanga and Puerto Princesa-Palawan. Due to the growing number of passengers to and from Virac, Virac Airport is currently undergoing expansion and rehabilitation to meet the current needs.
Climate pattern in Manila and Virac
Virac's climate is abundance with rainfall. Virac is expected to experience typhoons t between July and October. April would probably be the best time for your trip to Virac since this month is expected to have the least rainfall. If you plan to visit Virac during this season make sure you book your flight and hotel early as both fill up quickly.
Highlights in Virac
1. Imelda Boulevard – Imelda Boulevard is stated to be a replica of Roxas Boulevard located in Manila. Along this road, you can find various hotels for your stay in Virac. It is also convenient for you to stay in this area as the boulevard has local shopping malls, public markets and bazaar for you to shop around. Do not miss the local cafes and restaurants to enjoy the local delicacies.
2. Mamangal Beach – Mamangal Beach is located in Barangay Balite, 12 kilometers or 20 minutes from the Virac town center. This beach is iconic with its shining blue seawater and white sandy beach. The seawater nearing the shore also has reefs which become the habitat of various marine species. You can choose to enjoy the tranquility of Mamangal Beach by having picnics here or skim boarding while enjoying the beautiful scenery.
3. Provincial Capitol of Catanduanes – The Provincial Capitol of Catanduanes building is located in Poblacion Virac. The building is also called Old Capitol Building or Congressman Francisco A. Perfecto Building. Congressman Francisco A. Perfecto was the Lieutenant Governor of Catanduanes between years 1928 to 1931. The historical building occupied for various purposes, from a home of a Spanish family, then converted into a court, provincial offices, temporary refuge for typhoon victims, post office and more. In recent years, the Old Capitol was restored and the third floor soon becomes the Museo de Catanduanes, the first museum by the local tourism office.