A lot of people would be surprised by Cainta. The city is just an hour away from Manila, but in recent years we've seen a revitalization of various historical and cultural spots. You would be surprised by the amount of things you can do here.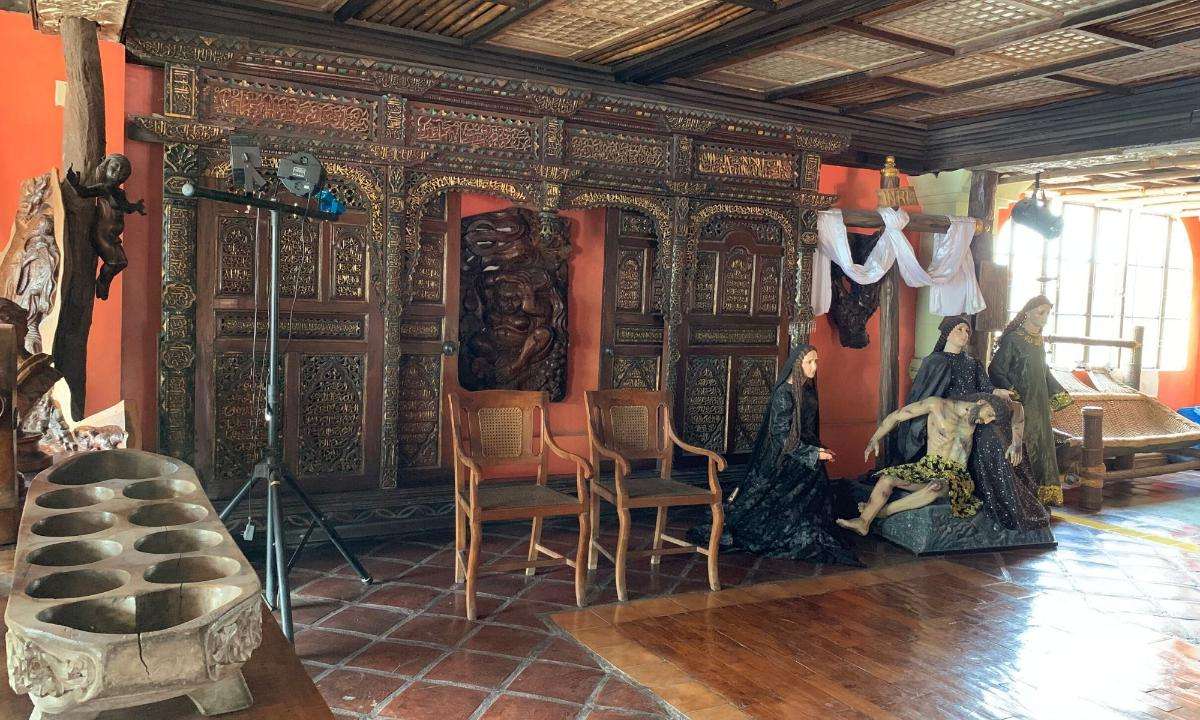 People who love climbing and trekking would also fall in love with the city because of how close it is to different climbing trails and waterfalls. The food is also a trip on its own because of all the restaurants popping up here and there — oftentimes in places you least expect.
How to Get There
Cainta is just a drive away from Manila. It's very accessible through various modes of transportation such as a bus that goes directly there, ride sharing services, and driving. If you're after the ease of heading there and if you're not in a rush then taking a car would be the best way to get there.
Getting Around
Some spots in Cainta are at a walking distance from each other. If this is the case, you can easily park your car somewhere and walk around the city. For farther destinations, you can easily reach them by taking a jeep or a tricycle. You can also opt to take a ride share or your own car to avoid getting lost.
Top Things to Do and See
Cainta is an easy trip since most places are nearby and it's not as congested as Manila. The city itself is small but it definitely is an ideal day trip especially for those who are after some historical and cultural immersion. If you're a fan of architecture and Spanish art, the Our Lady of Light Parish Church is a good place to visit. Inside this beautiful church is a painting also named Our Lady of Light by Fernando Amorsolo, one of the national artists of the Philippines.
Meanwhile, Cainta is also known as the pilgrimage city of the country. Depending on the month that you go to, you'll see different events such as the Pasyon held in the city. During Holy Week, they reenact the life and death of Jesus Christ based on the Bible. You'll see devotees' line up late at night and the entire event can last up to five hours. The Penitencia where people often go to different churches to reenact the stations of the cross happens at this time.
If you want a place where you can enjoy art and relax while looking at stunning views then Pinto Art Museum is the place to be. This museum is tucked away in a quiet spot in the town and it's a good place to go to unwind and have a peaceful day. It houses various artworks from contemporary artists such as Mark Justiani and Jose John Santos III. You'll find mobiles, sculptures and paintings all over the place. They also have a collection of indigenous artworks and tools that you can admire. What makes the place extra special is the greenery surrounding it too which creates a harmonious ambiance.
Cainta is also a getaway to get to certain spots for more adventurous people. Hinulugang Taktak is just a few minutes away and it already is a place that seems so far away from the busy town. It's a national park with lush greenery and a waterfall where friends and families can enjoy to cool off.
Luljetta's Hanging Gardens is a spa resort where you can go to to destress. This pace has hydromassages, a fish spa, and bamboo huts where you can get a massage overlooking the mountains. PACEM Eco Park is nearby too and it was established by Assumption College to show the importance of protecting the environment. The park has an aviary, a mini-forest, and a herbal garden.
Where to Eat
Dining in Antipolo is a unique experience. Crescent Moon Cafe remains to be one of the popular spots in the city to dine in. It's a farm-to-table concept so they boast about having the freshest ingredients. Their menu is also unique; they have dishes such as their famous alagao salad. They also have bokchoy and mushroom soup, caramelized catfish with lemongrass and herbs, and sriracha chicken with leeks.
Tamagoya Noodle House is another spot known for Japanese cuisine. The highlight of their menu is ramen.
Nightlife
There isn't much of a party scene in Antipolo. If anything, drinking here is a lot more relaxed so it's a good spot to catch up with friends. Among the popular spots here are Padi's Point and Cloud 9. Both bars are near each other and they also have amazing views.
Where to Stay
Antipolo is a great day trip from Manila so you can head back easily. If you choose to stay, a place like Luljetta's Hanging Gardens is a great spot for an escape. Cafe Lupe Bed and Breakfast is a good spot too. You can enjoy good food and music when you're here.
Travel Tips
Bring a light jacket with you when you come over for a visit. It's a bit cooler here than in Manila.
Carefully plan out your day to make the most out of your trip.
Take note of the hours of some places because establishments may operate at odd hours.