A lot of things come to mind for Filipinos whenever they hear Malolos. It's a city that has been studied as early as grade school because of its historical and cultural significance. Surely if you're looking into getting to know the country more than a trip here isn't a waste at all.
You'll find places that will take you to the Spanish colonization of the Philippines up to its emancipation after the war. It was also the home of many historical figures and artists. The best part? It's a short trip from Manila.
How to Get There
A trip to Malolos won't be costly at all. Buses are around to take you here with designated spots in the city. Driving isn't hard too because it's just an hour and a half away from the capital.
Getting Around
Going around the city is similar to most places in the country. Tricycles and motorcycles will be the fastest way to get around because they'll take you directly to certain places. Cabs can also be hailed anywhere in the city.
Taking the bus or the jeep is also a convenient way to get around, but the downside to this would be the need to familiarize yourself with the city. If you take a car, navigation apps like Google Maps or Waze would be enough to guide you around.
Top Things to Do and See
Malolos is packed with different destinations. Culture vultures are usually the people you'll find in Malolos. By going on a heritage tour, you'll get to visit spots you've certainly heard of from locals, but you'll find hidden spots too. Heading here will transport you to the Manila of the colonial era. You'll be greeted by architecture, museums, and art that will let you get to know the country more.
The most known spot in the area is the Barasoain Church built during 1888. This beautiful baroque church was the site where the Philippines was established as a nation. Besides the church is the Museo ng Republika that serves as a spot to visit to see the relics that were used during the establishment of independence. It has paintings, sculptures, and photographs on show.
Malolos also has another church which is the Our Lady of Immaculate Conception. This one is older than Barasoain since it was built in the 16th century. The first president of the Philippines used it as his presidential palace during his term too. Casa Real Shrine is a short distance away from these churches and it has been around for that long too. Built during 1580, it served as the home of the Gobernadorcillo of Malolos. It was later turned into the site of Imprenta Nacional that was crucial during the revolution because it printed out copies of La Independencia. You'll find original copies of Noli Me Tangere here as well.
A short distance away from the center is the Pariancillo District where you can find a string of heritage homes. The affluent members of society stayed here back in the day and it was also known for its Chinese community.
In some of the homes, you'll find spots where you can see heritage crafts being made. An example of this is puni where locals fold dried coconut leaves to create things such as balls, flowers, and baskets. There has been a recent revival of these crafts through workshops and stores. Pastillas, a local dessert, is also wrapped in delicate paper with intricate paper cuts in different silhouettes like flowers and people.
Where to Eat
If there's one thing that will excite everyone is Filipino cuisine in Malolos. It's a distinct cuisine because of its Spanish influence on the local dishes. In Bistro Maloleño you'll find food that has been the favorites of national heroes. Examples of this would be Tinolang Manok ni Rizal and Arroz ala Cubana ni Del Pilar.
Unique desserts can also be found here like gurgurya, a crunchy chip that's made of egg, flour, and dayap (local lemons). Pinaso is another one and it's Malolos' only rendition of the famous Leche Flan. The difference here would be the burnt caramel layer that isn't as sweet as the former. These are also bite-sized snacks.
Where to Stay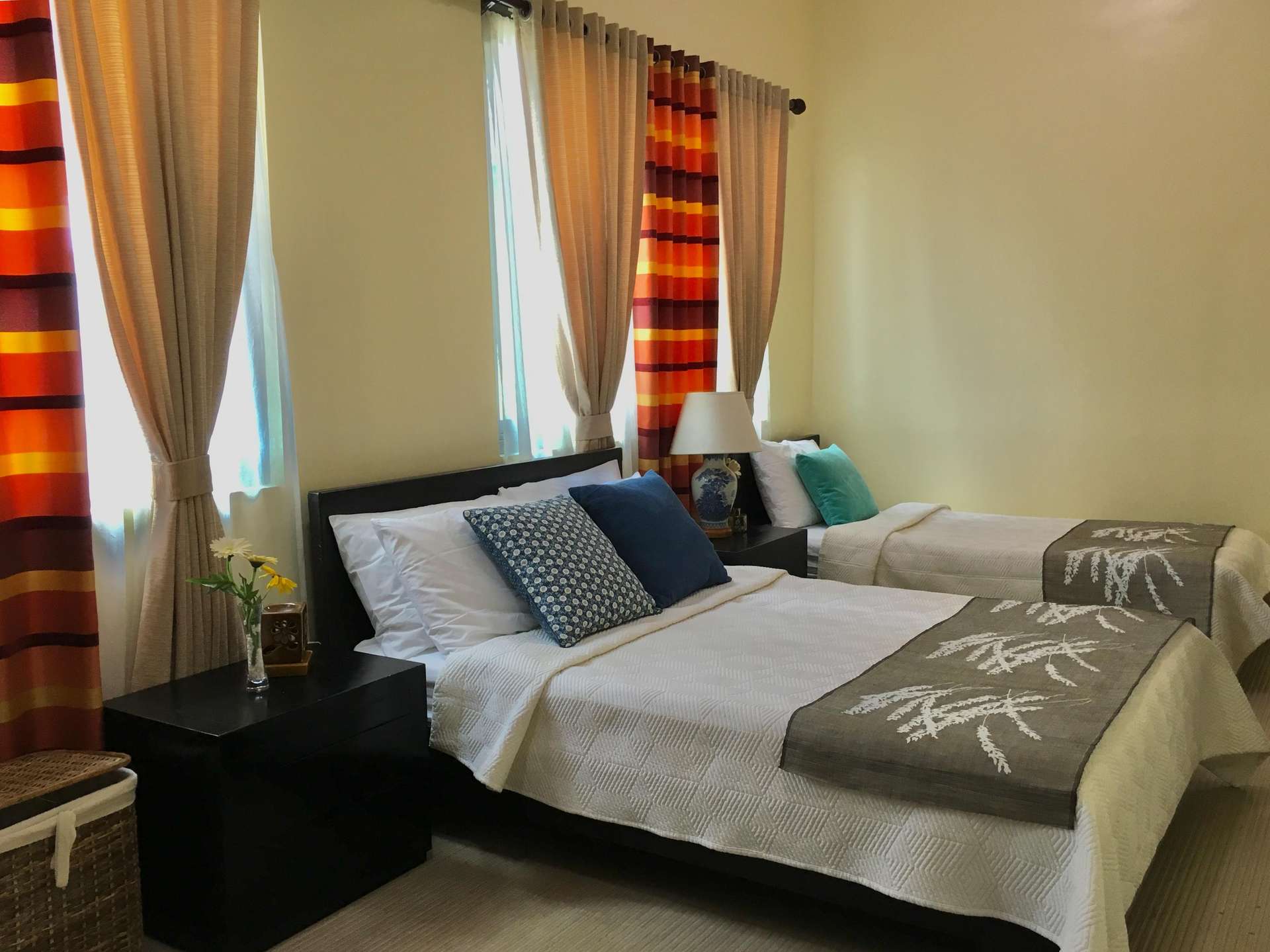 Malolos is near enough to Manila to make it into a day trip. However, if you want to stay here and not rush, various accommodations can be found in the city center. This would bring you close to the necessary stores you might need to go to. Not only this but you'll surely be near restaurants that are a walking distance away.
Travel Tips
Heritage tours can be found in the city. You may easily search this online if you want a streamlined day.
Decide whether or not you want to take a day trip or if you plan to stay for a couple of days. You can plan your itinerary accordingly.
Be wary during seasons you go to because the rainy season starts in June and it affects most of Luzon.