More about Jurong Bird Park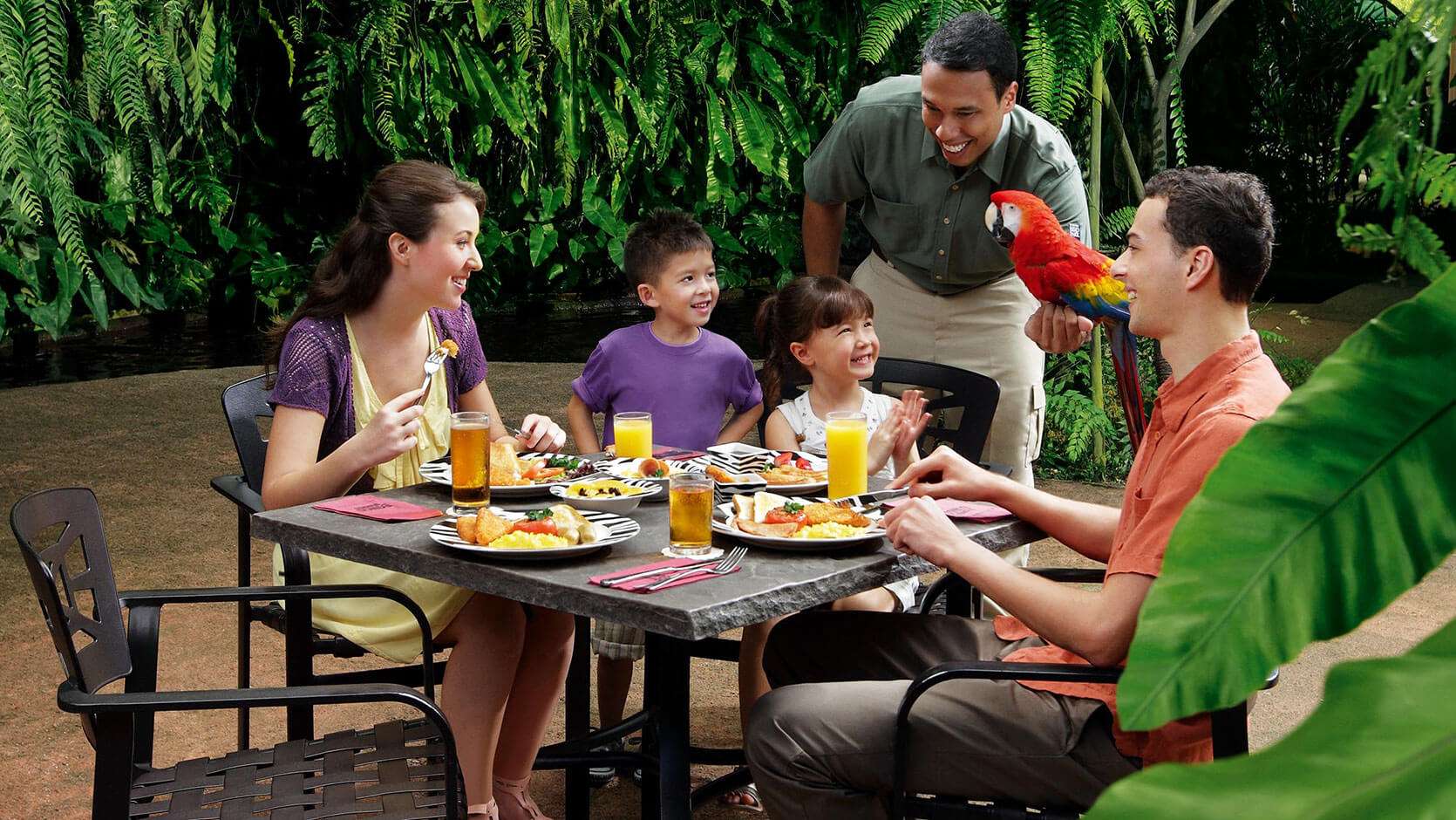 Get up close with up to thousands of feathered friends and get to know over 5000 colourful birds from over 400 species here at Singapore's Jurong Bird Park. Take a stroll through Asia's largest bird paradise which spans across 20.2 hectares of exploratory landscapes, naturalistic environments and giant walk-in aviaries. The Jurong Bird Park and it's Dry Play Area is open every day of the year from 8:30 AM to 6 PM, while the Wet Play Area operates from 11 AM to 5:30 PM on weekdays and from 9:30 AM to 5:30 AM on weekends, school and public holidays. Last admission to the park is at 5:30 PM, but visitors are recommended to arrive early to get a full day experience of the park.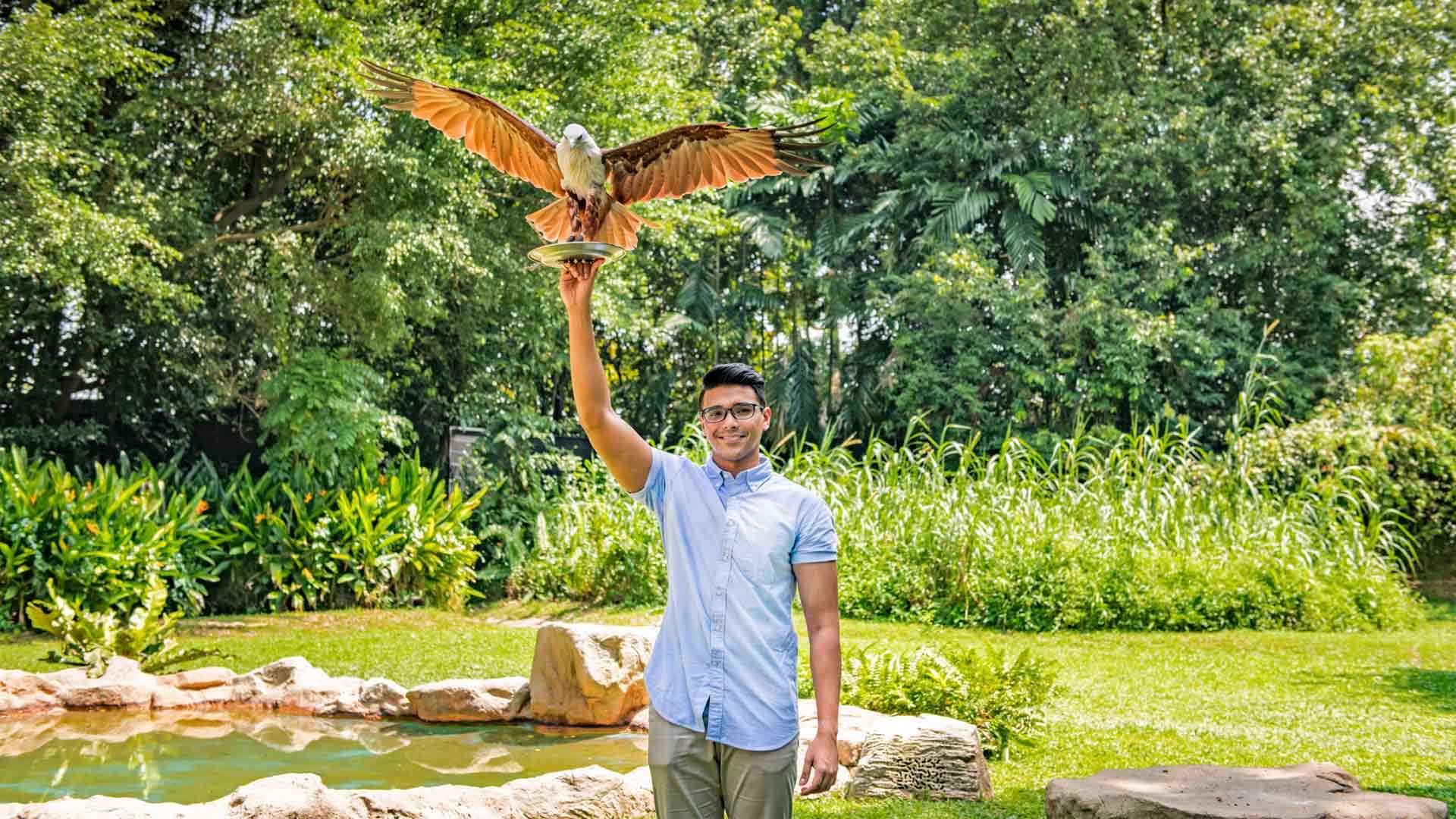 Brace yourselves for an exclusive wildlife adventure to fly a raptor, interact with Sally the hornbill and meet a chick nanny with the friendly birdkeepers of Jurong Bird Park. You can also get up close and make friends with the friendly Lory Parrots for a feeding session amidst the world's largest Lory Flight Aviary. Get your cameras ready for the mighty predators of the sky at the Kings of Skies Show and volunteer to try your hand at falconry or watch as the largest flock of birds create a rainbow of colours onstage and interact with the only bird in the world that could sing in three languages at the High Flyers Show.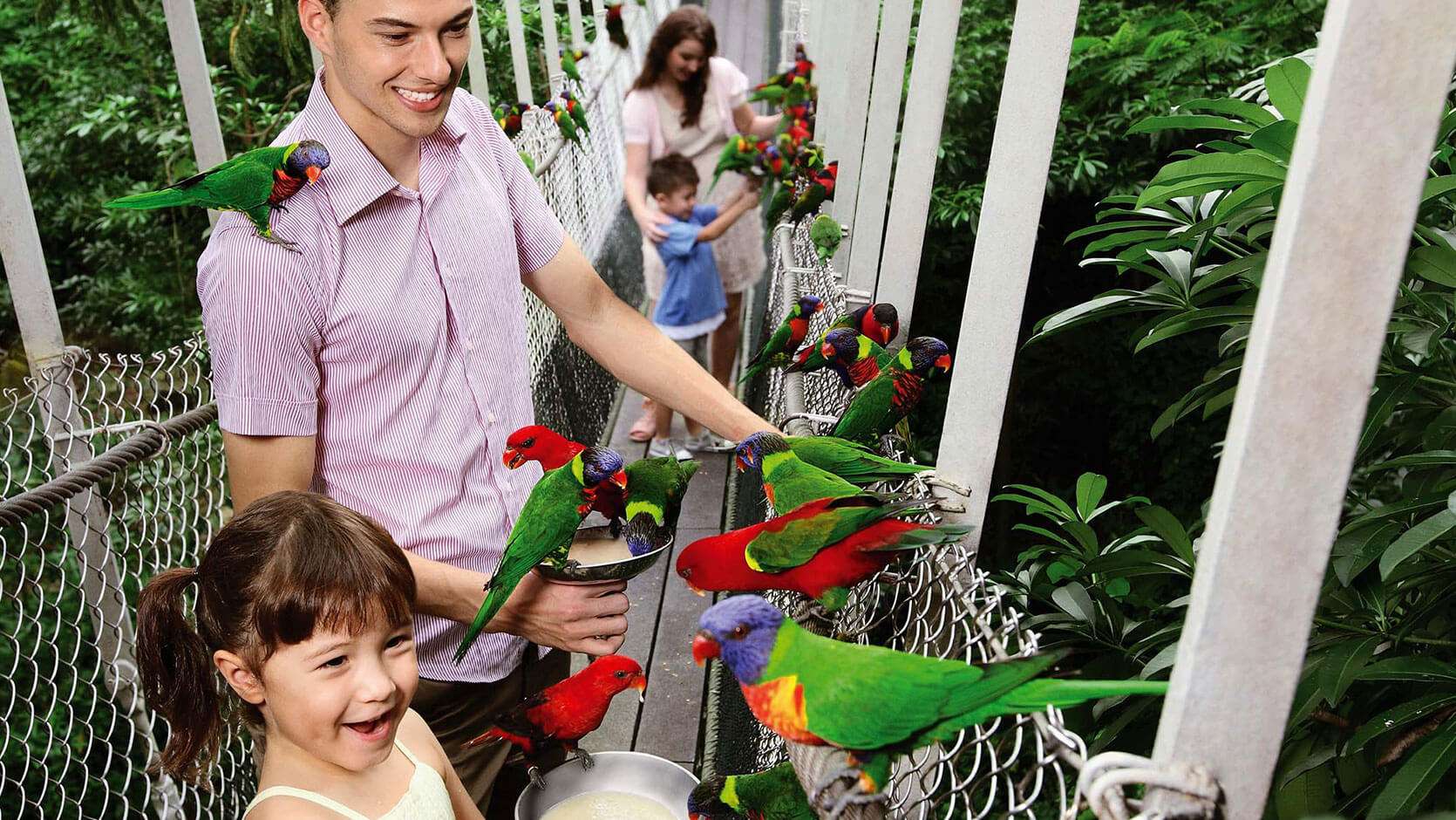 If you're here to learn more about the colourful feathered species, you've got to head over to the Hornbills & Toucans at 11:45 AM and the Pelican Cove at 2 PM to enjoy an informative and entertaining live chit chat with the keepers of the park. Plan your visits on a weekend or public holiday for close-up encounters and feeding sessions happening at the Waterfall Aviary on 10:30 AM and 2PM and head over to the Flamingo Pool on 1:30 PM to meet our pink feathered friends.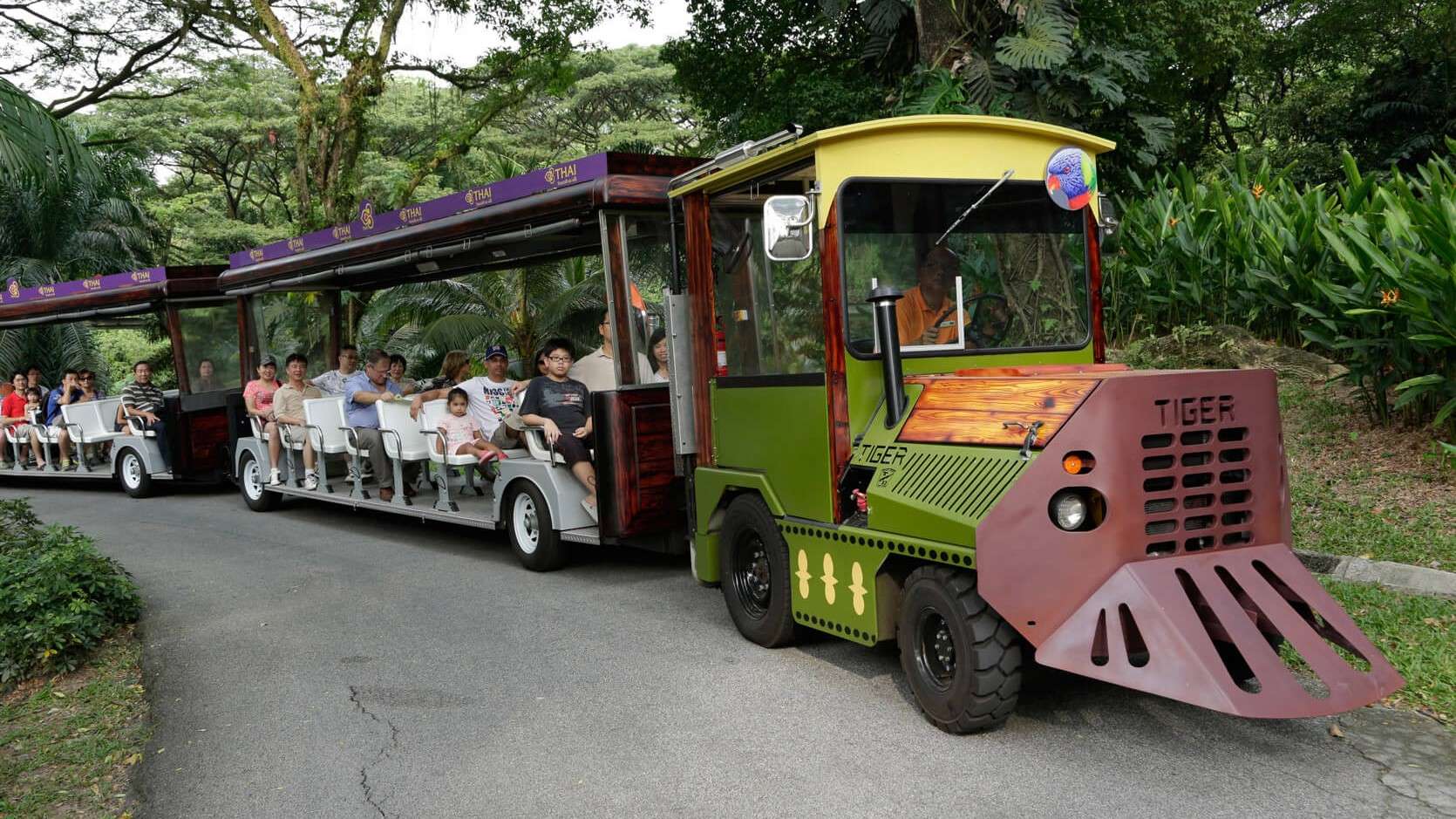 Ready to take things a little easier? Hop on board the Jurong Bird Park Express and explore the park in the comforts of a guided tram ride, complete with audio commentary on birds and exhibits. Then, get those empty stomachs fixed at the Lory Loft Café or book a special lunch date with the friendly parrots that will keep the table conversation going!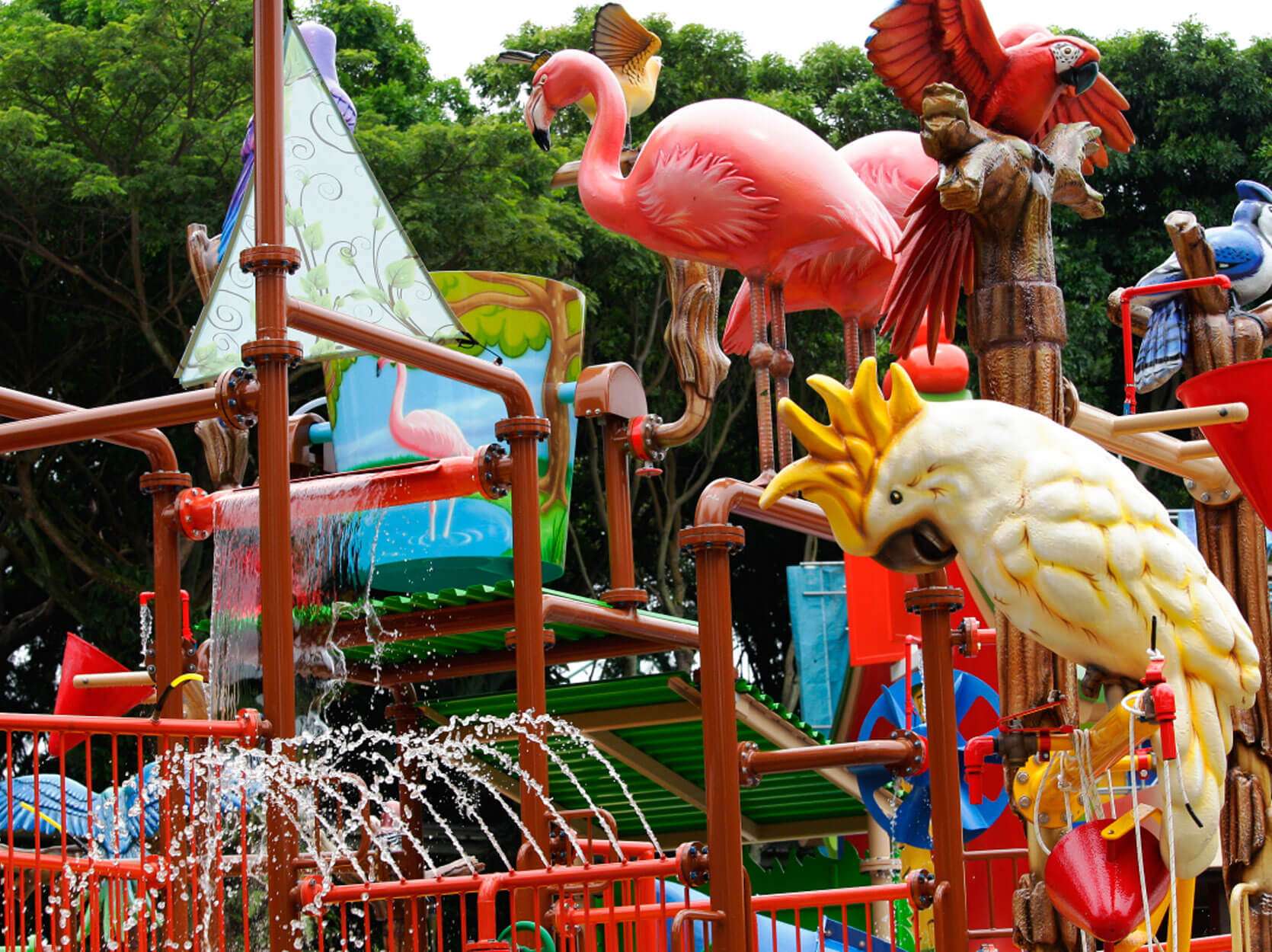 Turn your little ones into mini avian experts at the Bird Discovery Centre or unwind and have an amazing time splashing at the Birdz of Play which offers both wet and dry play zones as well as a multi-purpose pavilion. The older kids can hang around at the games room while the adults chat away at a nearby café! Sounds like a plan? Put the day into a perfect end with a cosy family sleepover at the Penguin Coast entertained by a series of mind-stimulating activities!
How to travel to Jurong Bird Park
By Public Transport
- Take the East-West MRT line bound for Tuas Link, and alight at Boon Lay (EW27). 
- From the Boon Lay bus interchange, take Bus No. 194 straight to Jurong Bird Park.
By Direct Bus Services
Buses - Safari Gate, Singapore Attraction Express (SAExpress), StarIsland Travel
By Private Car / Taxi
Via Central Expressway (CTE) from the City
- Take the AYE towards Jurong
- Take Exit 17 onto Jalan Ahmad Ibrahim to reach Jurong Bird Park
Via Pan Island Expressway (PIE) from the City
- Take the PIE towards Jurong/Tuas
- Take Exit 36, and turn left onto Jalan Bahar towards Jalan Boon Lay
- Turn right at Jalan Ahmad Ibrahim to reach Jurong Bird Park
Transfers Between Jurong Bird Park and Singapore Zoo / River Safari / Night Safari
Transfers between Singapore Zoo/River Safari/Night Safari and Jurong Bird Park are available on weekends and public holidays for those with SAExpress Multiple Trip Pass .
Pick-up/drop-off point at Jurong Bird park: Coach Park