More about Madame Tussauds™ Singapore
 Attend an A-List party filled with celebs from all over the world, without even having to dress up at Madame Tussauds Singapore! From famous stars to sports legends and other notable personalities, Madame Tussauds Singapore is the place to go for a life-like encounter with your favorite celebrities. With 10 themed interactive zones, experience every bit of fascination and action with animated attractions such as the Spirit of Singapore Boat Ride, Images of Singapore Live, Marvel 4D Experience, Ultimate Film Star Experience, IIFA Experience and more!
Operating Hours: 
10 AM – 8:30 PM (Daily) 
Get up, close and personal with all your heroes; from music icons to screen legends, sporting stars to world leaders. Rub shoulders with award winners like Angelina Jolie, Arnold Schwarzenegger, Johnny Depp, Nicole Kidman and more!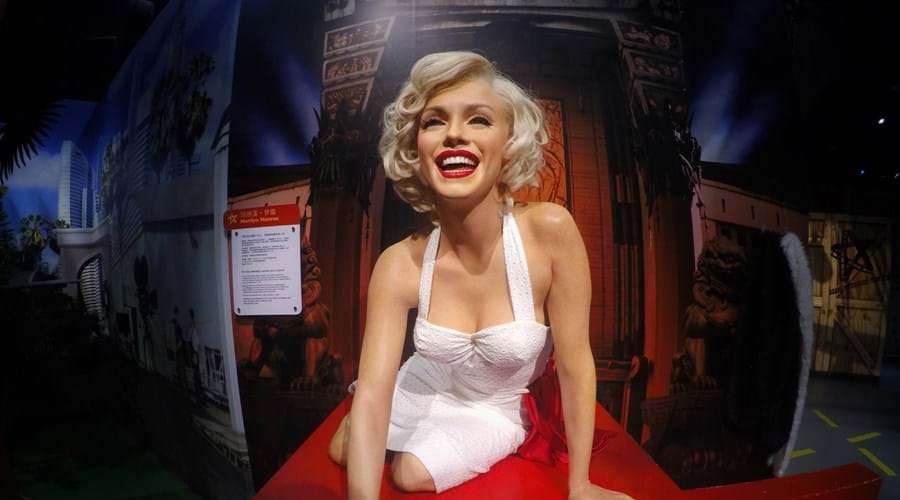 Lights! Camera! Action! Dazzle alongside Marilyn Monroe, act as Bruce Lee and Jackie Chan's stunt double or hop on a bike to take E.T. home before getting comfy on Oprah's couch for an in-depth interview. It's primetime to make television history! See the stars from classic films & sitcoms such as Phua Chu Kang to heart-stopping blockbusters and TV's greatest moments. Choose your dream role on set with TV's biggest stars!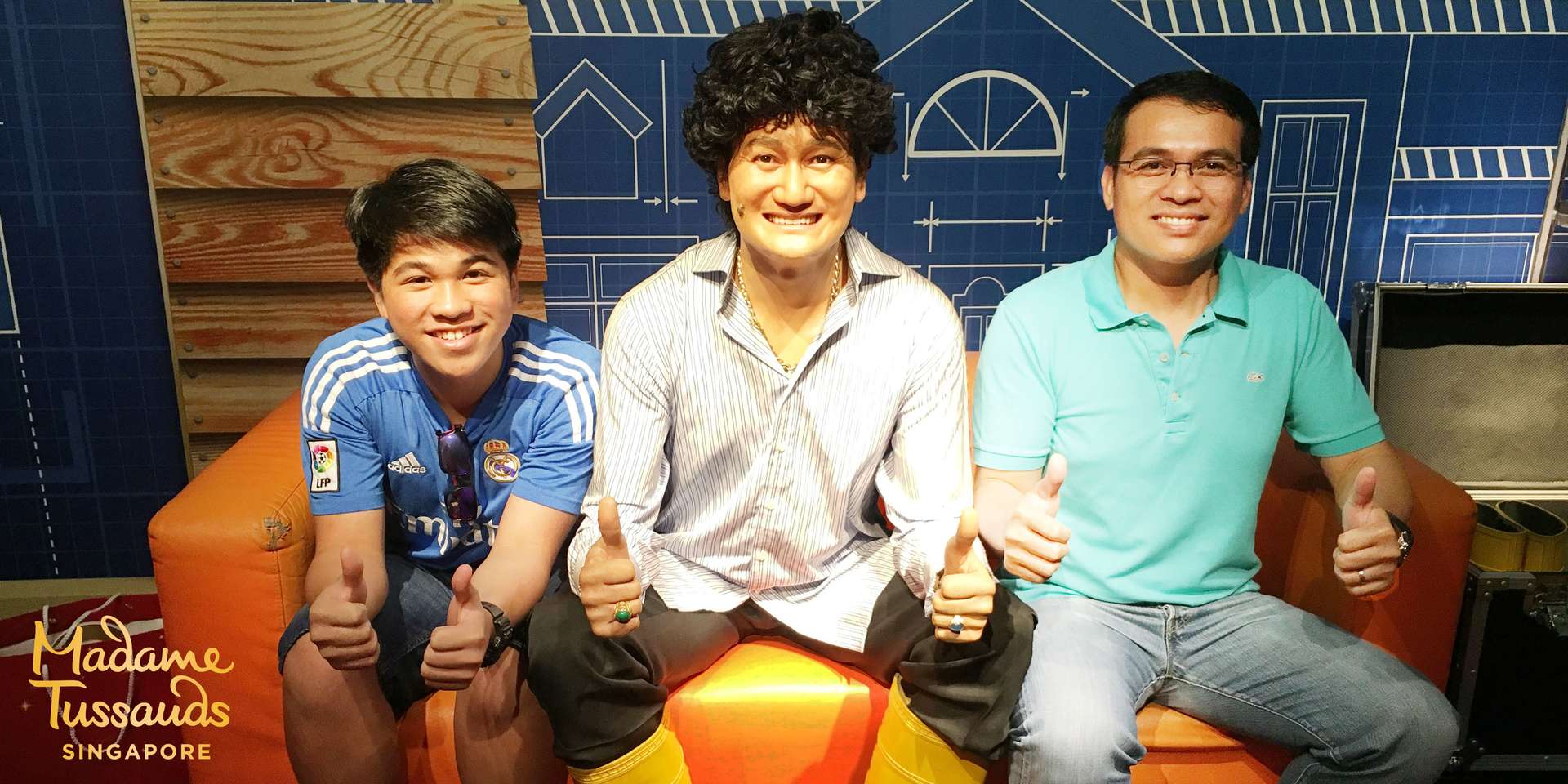 Take center stage in the immersive Music Zone. Belt it out with Beyoncé and Ariana Grande, share the stage with JJ Lin and go Gaga under the bright lights! Challenge Serena Williams at the court, box with Muhammad Ali and hang out at the locker room with David Beckham and Christiano Ronaldo in the Sports Zone. Join Lewis Hamilton or Sebastian Vettel in a thrilling race at VR Racing Experience. Get your adrenaline pumping with the best Formula One drivers!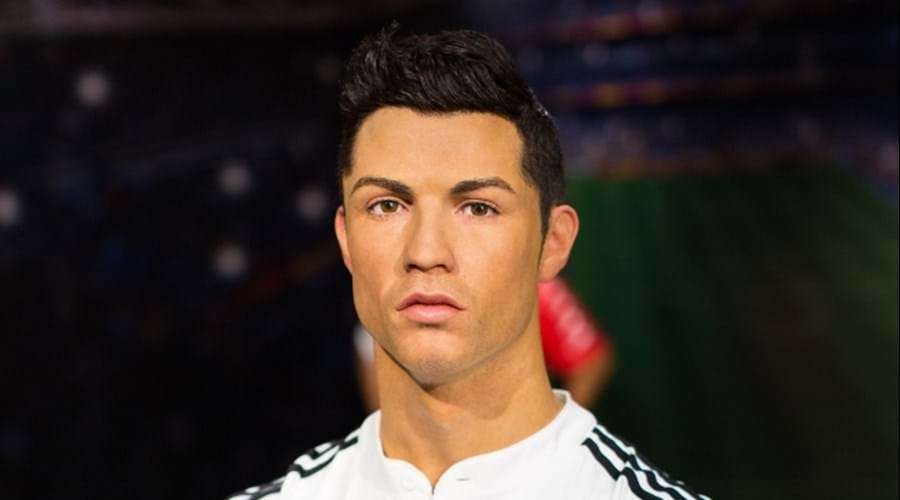 The world's greatest leaders and influential figures await your arrival! Before rewriting history, take a few moments to rub elbows with historical guests such as Nelson Mandela, Barack Obama, Lee Kuan Yew and Mahatma Gandhi! Step inside the top-secret command center to unlock your powers alongside Spider-Man, Iron Man, Thor and more. You'll be put to the test and advance to the thrilling finale in the Marvel Superheroes Cinema 4D Experience!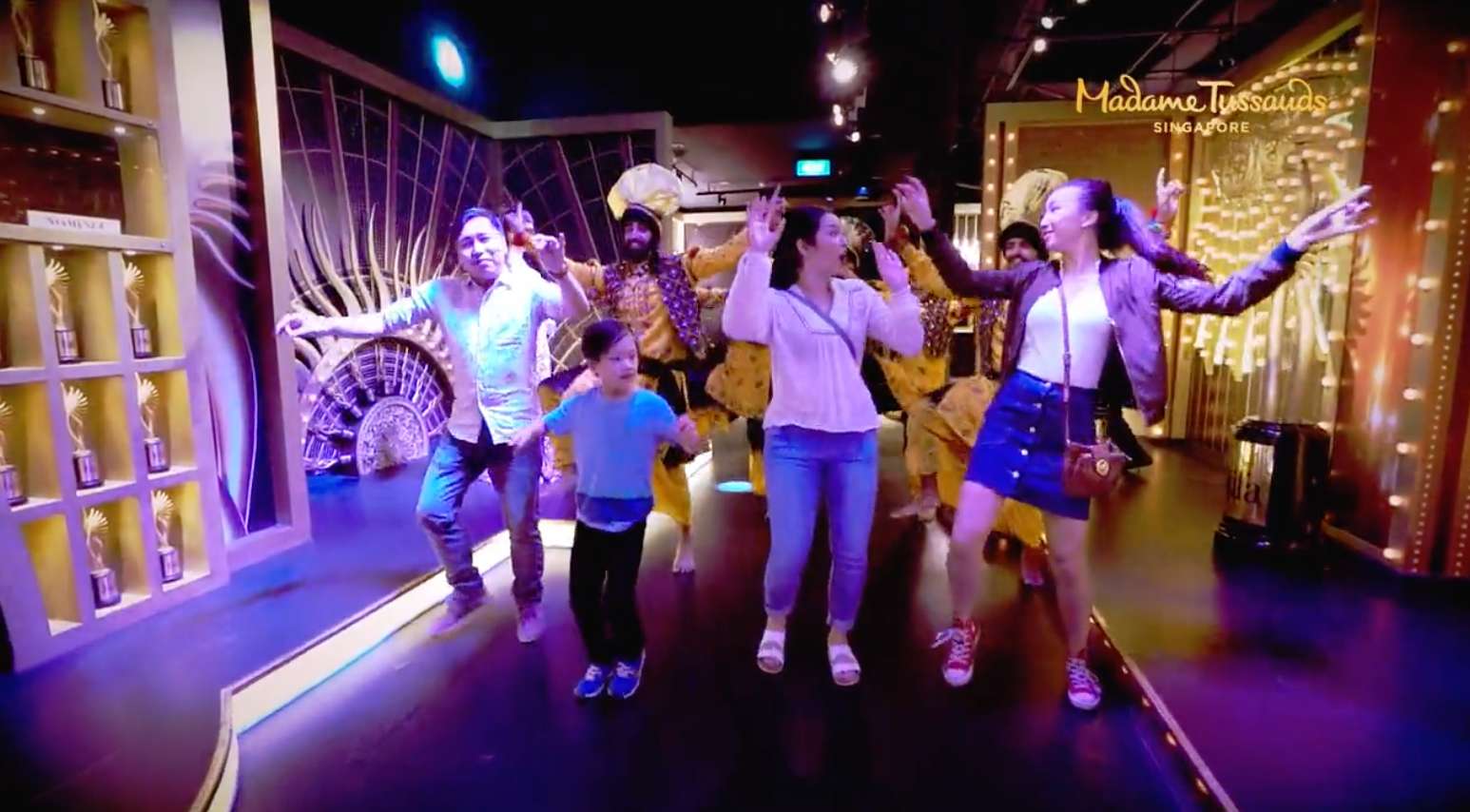 Take the spotlight with you as you walk down the green carpet and revel in the glamour of Bollywood vibes at the IIFA (International Indian Film Academy) Awards Experience! Snap a selfie with the life-like Anushka Sharma, Madhuri Dixit-Nene and Kajol Devgan! Then audition for a leading role as you act, dance and star alongside some of the most famous faces in Indian Cinema at the Ultimate Film Star Experience. Here's your chance to feel like a celebrity!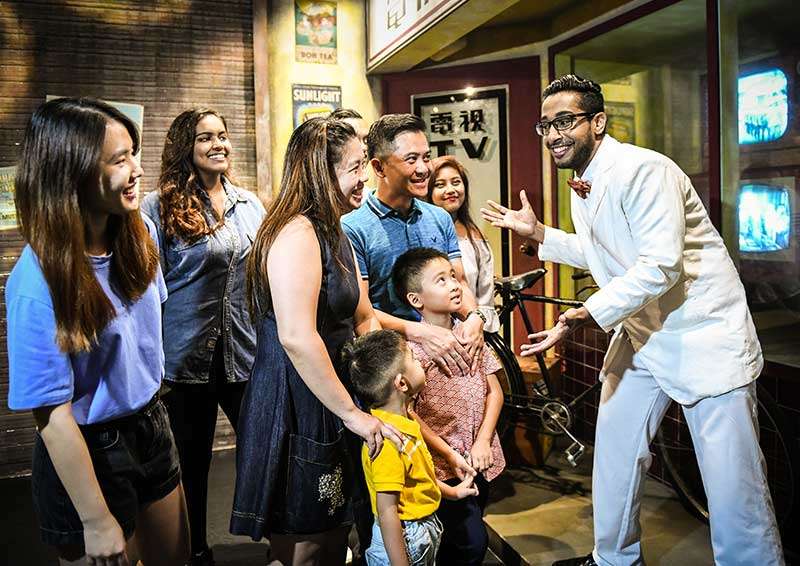 Learn about the extraordinary city of Singapore at Images of Singapore LIVE. Take the actor-led journey through Singapore's history, meet influential people and pioneers that brought nearly 200 years of Singapore's history to life. End your day by journeying on a trip aboard The Spirit of Singapore, unique to Madame Tussauds Singapore. Glide along the waters in the stunningly illuminated fantastical boat ride celebrating everything that is Singapore!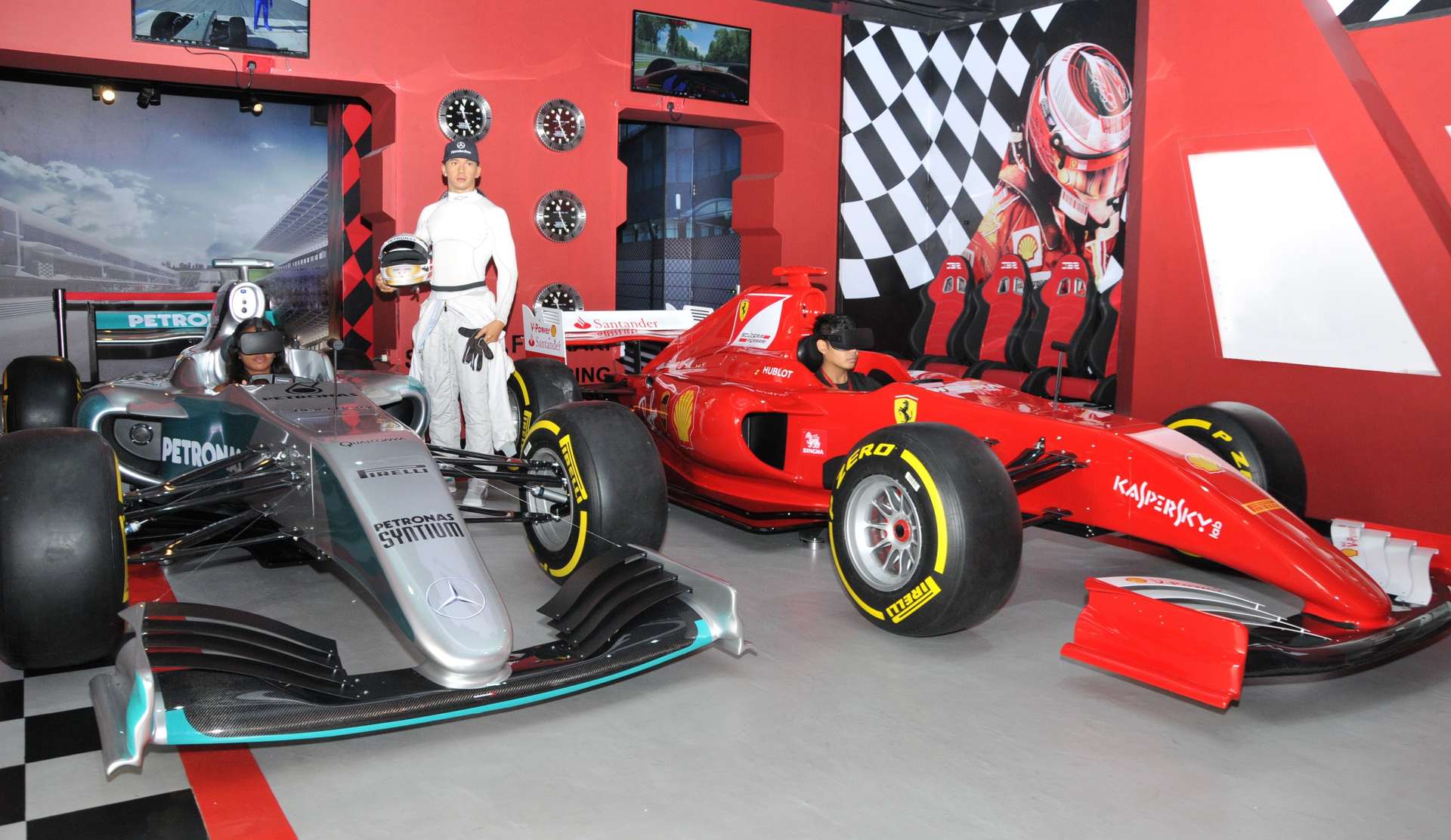 Experience a star-studded day and come face to face with international icons from Singapore, Asia, Hollywood, Bollywood and beyond at Madame Tussauds Singapore! 
How to get to Madame Tussauds Singapore?
By Foot: 
Take MRT to HarbourFront station.
From VivoCity waterfront promenade enter via Sentosa Boardwalk (30-minute walk).
Follow directional signs to Madame Tussauds Singapore at Imbiah Lookout.
By Car:
Access Sentosa via Sentosa Gateway.
Park at Imbiah Lookout carpark.
Follow directional signs to Imbiah Lookout.
By Cable Car:
From HarbourFront MRT, take Exit B (HarbourFront Centre).
Follow directional signs to Singapore Cable Car station at HarbourFront Tower II.
Take cable car to Sentosa Island.
By Sentosa Express:
Go to Level 3 of VivoCity for Sentosa Express monorail to Sentosa Island.
Alight at Imbiah Station.
Head across Merlion Plaza to escalators.
After 4 flights of escalators, you will see Madame Tussauds Singapore red carpet.
By Taxi:
Take taxi to Imbiah Road (near Tiger Sky Tower) on Sentosa Island.
Walk 60 yards to Madame Tussauds Singapore red carpet.