More about Singapore River Safari
Think you know all about the wildlife? Well, think again! Embark on an insightful journey to experience the river life at Singapore River Safari. Brace yourselves for endless discovery as you cruise through the attractions inspired by the world's largest rivers with a twist of history and culture. The River Safari is open throughout the year from 10AM to 7PM. While last admissions are at 6:30PM, most of the rides and attractions are closed by 6PM so it is best to plan your day before visiting.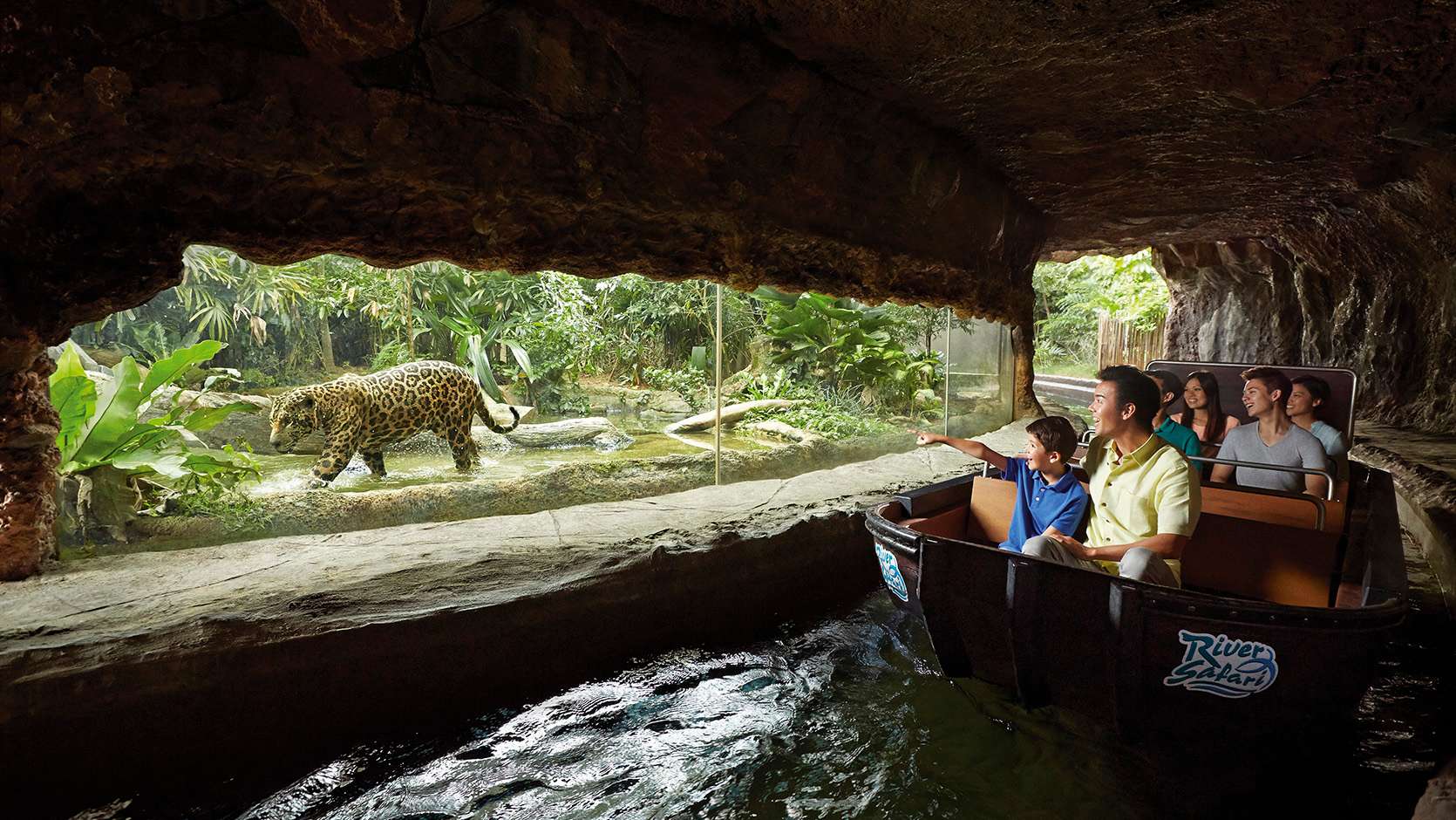 Ever wonder what it's like to cruise down the mighty Amazon River? Hop on board a stimulated journey along the Amazon River as you spot for the wild and peak into the Amazonian wildlife amidst a mysterious river wilderness on the Amazon River Quest. Take a breeze off all that exploration and discovery and take a scenic reservoir cruise along upper Seletar reservoir for some great photo opportunities.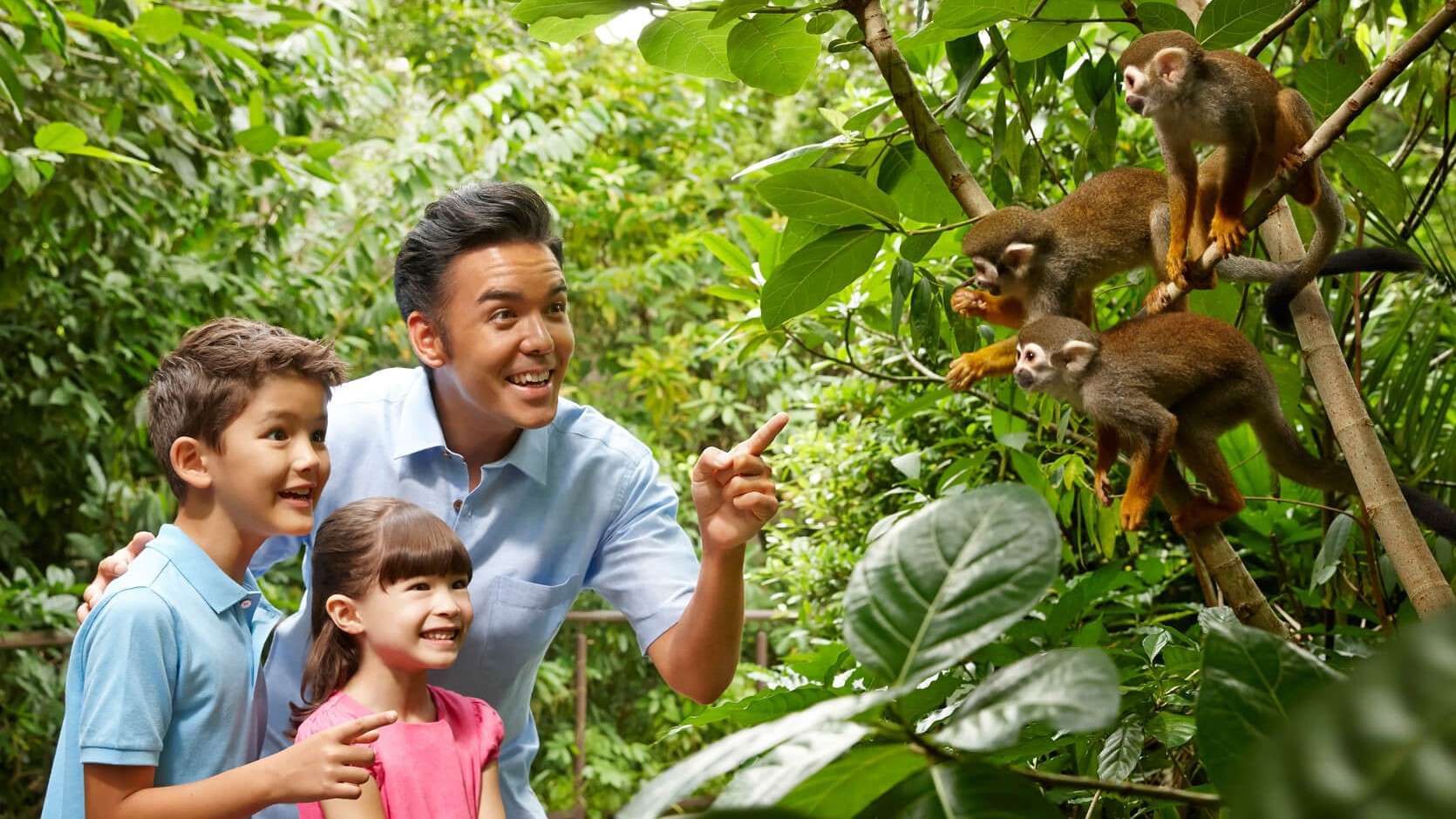 Get to know all about the river wildlife on some exclusive river trails through some enriching and educational special guided tours! Learn interesting trivia and first-hand experiences on both land and river wildlife in the Rivers of the World and Wild Amazonia Trail. Don't forget to also make a stop at the Amazon Flooded Forest featuring the world's largest freshwater gallery. Here, you'll gain a whole new unique perspective of remarkable aquatic animals in an underwater ecosystem that mimics a submerged Amazon!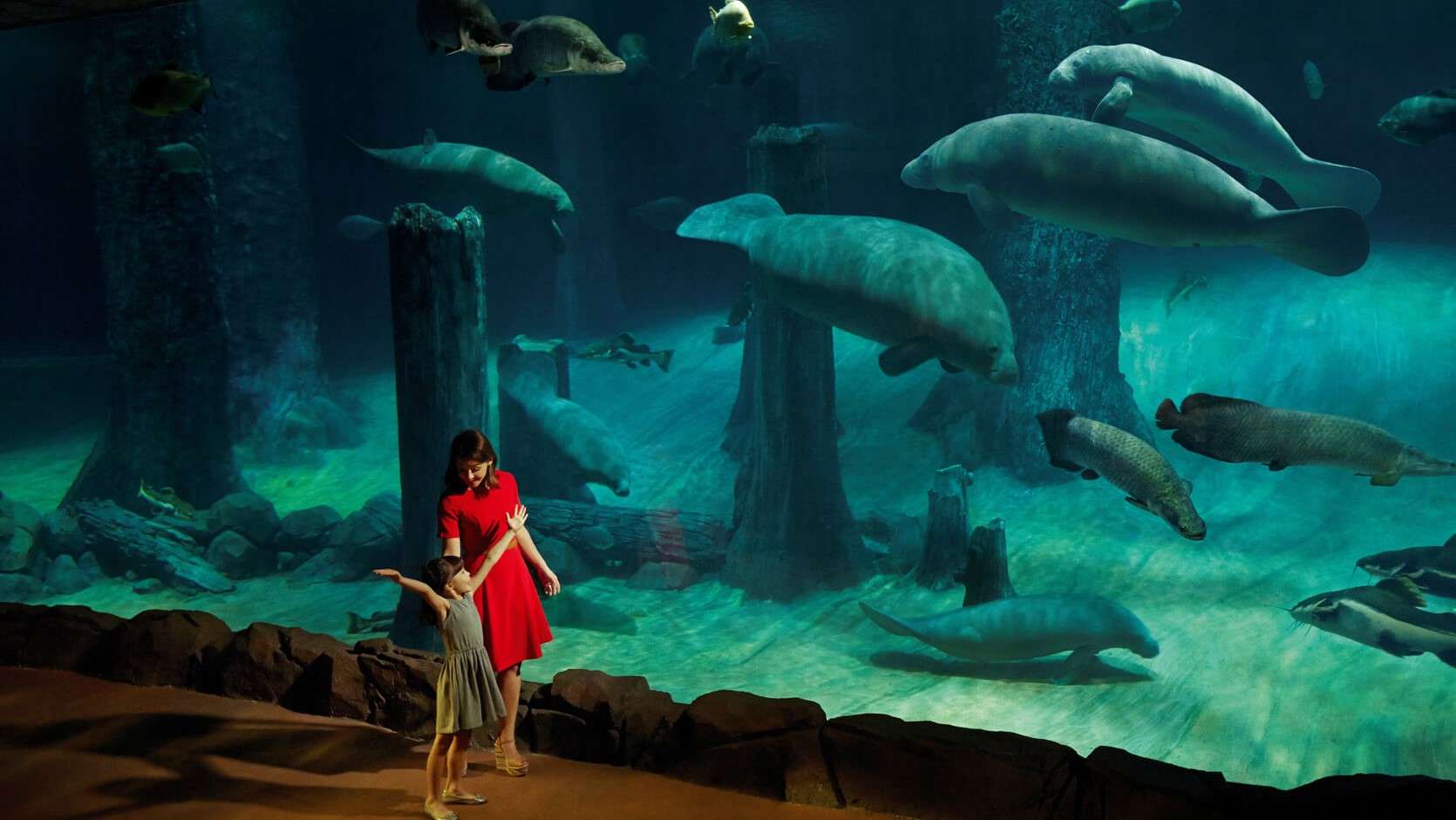 Explore a variety of captivating creatures along the water's edge and learn what stories the rivers have to tell on Once upon a River Want as you interact with capybaras, snap pictures with pelicans, feed the beavers and more! Make friends with the river wildlife on animal encounters through the park and get the opportunity to feed some of them! Want to learn more? Go behind-the-scenes on exclusive wildlife tours to learn how to care for these river species and discover their unique traits while getting up close for a feeding encounter!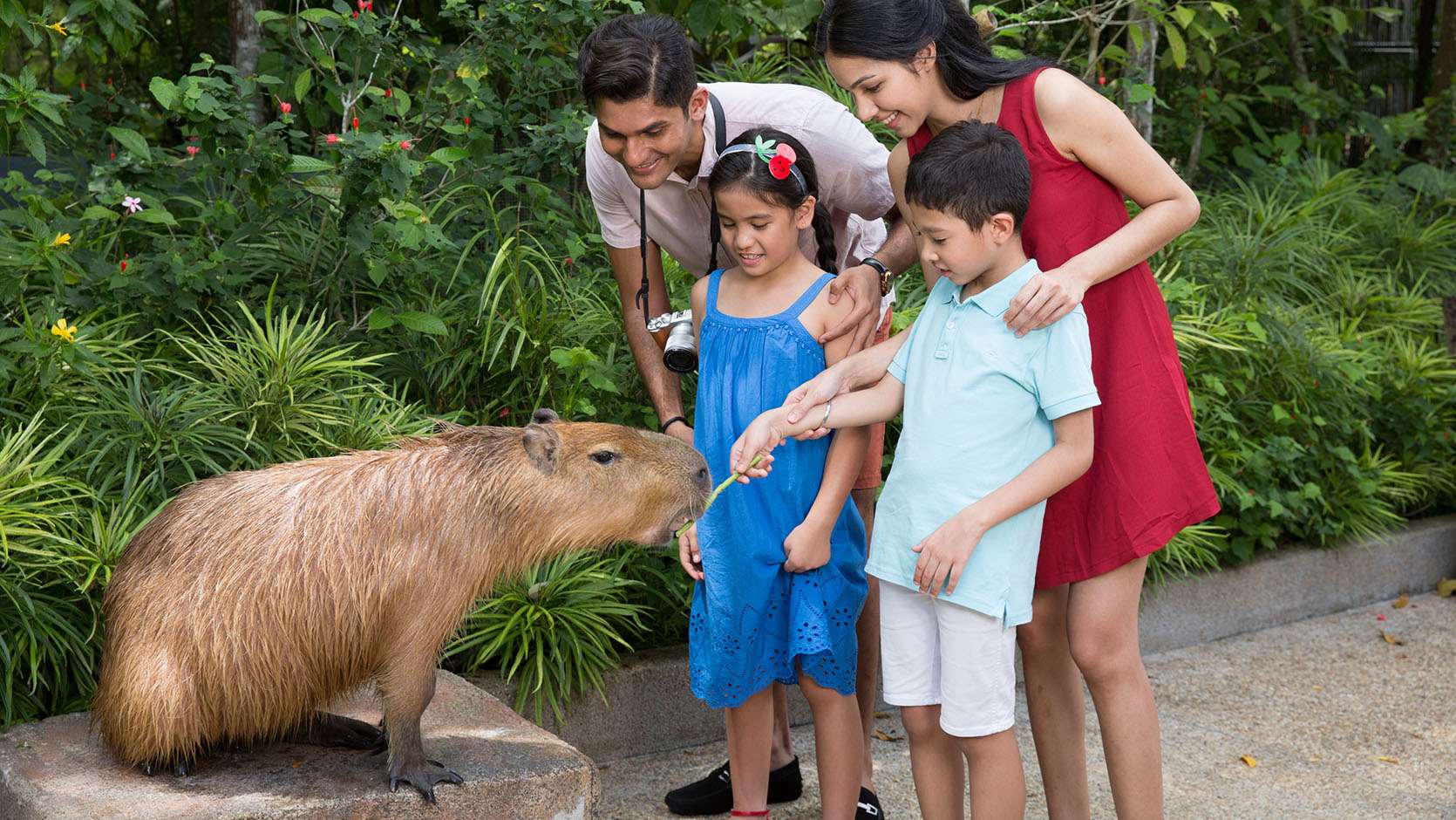 Last but not least, make your way to Giant Panda Forest to meet the adorable pandas Kai Kai and Jia Jia who lives in a climate-controlled biodome that simulates their natural habitat. Can't get over these adorable giant friends? Step into the House of Kai Kai and Jia Jia and bring home unbearably cute souvenirs or drop by Mama Panda Kitchen for some adorable panda pau and scrumptious Chinese cuisine!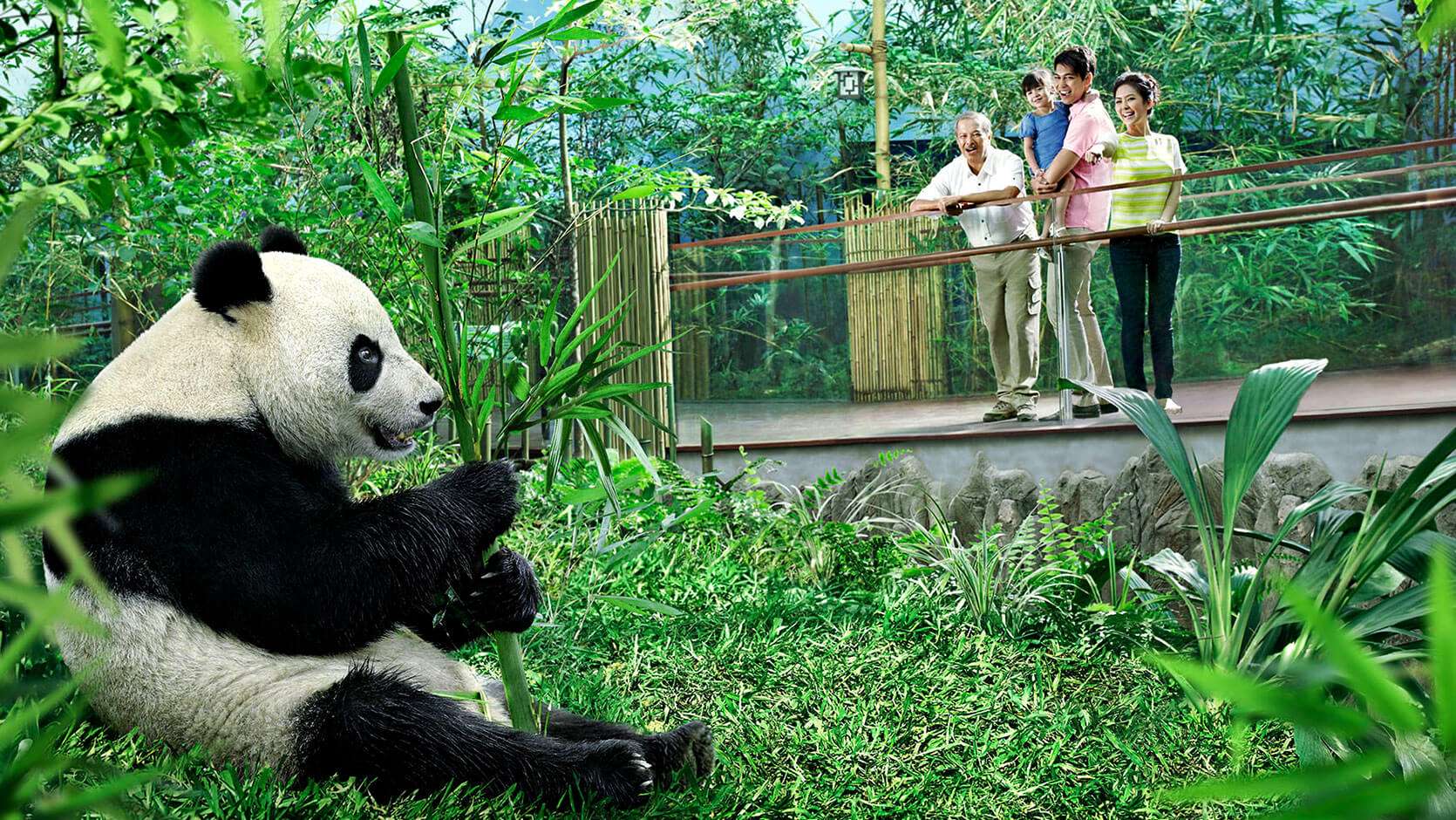 The fun doesn't have to end here! Grab your sleeping bags and spend the night in the depths of the Amazon Flooded Forest with your little ones and learn about the aquatic wonders of the park while waking up to a Jungle Breakfast with the Orangutans and more!
How to Travel to Singapore River Safari
By Public Transport
Hop on a connecting bus from any of the MRT stations below to get to Singapore River Safari!
MRT Stations
Connecting Busses
Khatib (NS14)
Choa Chu Kang (NS4)
927
Ang Mo Kio (NS16)
138
Woodlands (NS9)
926 (Operates on Sundays & Public Holidays Only)
Marsling (NS8)
926 (Operates on Sundays & Public Holidays Only)
By Direct Bus Services
Buses - Safari Gate, Singapore Attraction Express (SAExpress), StarIsland Travel
By Mandai Express (Bedok, Sengkang & Tampines)
Pick Up Points:
Bedok - Bedok Point Shopping Centre (Near Bedok MRT)
Sengkang - Exit C pick-up point at Sengkang MRT (Sengkang Square)
Tampines Tampines Hub Coach Pick-up Point, South Plaza
Schedule: 8:45 AM, 10:15 AM
By Private Car/Taxi
Via Central Expressway (CTE) from the City
Take the CTE toward Seletar Expressway (SLE)
Continue onto SLE towards Mandai Road
Take Exit 8A on SLE onto Mandai Road
Turn left onto Mandai Lake Road
Via Pan Island Expressway (PIE) from the City
Take the PIE toward Bukit Timah Expressway (BKE)
Continue onto BKE toward Woodlands
Take Exit 7 on BKE onto Mandai Road
Turn right onto Mandai Lake Road
Transfers Between River Safari and Jurong Bird Park
Transfers between River Safari and Jurong Bird Park are available on weekends and public holidays.
Pick-up/ drop off point at River Safari: Bus-stop outside Singapore Zoo/ River Safari
Pick-up/ drop off point at Jurong Bird park: Coach Park
Departure from Jurong Bird Park: 4:45 PM