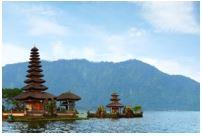 Nanjing, formerly known as Nanking and Nankin is the capital of Jiangsu province of the People's Republic of China. It is the second largest city in the East China region with a population of around 8 million people, having served as the capital of various Chinese dynasties, kingdoms and republican governments.
Best Time to Fly from Singapore to Nanjing
Singapore's school holidays are of March, June, September and December. These four months are regarded as the peak season due to the school holidays. Hence visitors are advised to travel on the offseason as the flight ticket will so much cheaper, and it is less crowded.
The flight ticket should be as low as SGD 240 on offseason and can go up to SGD 605 on peak season. Thus, visitors are advised to plan accordingly to save more.
Main Airports Available in Nanjing and Singapore
Nanjing Lukou International Airport serves as the main airport located in Lukou Town, Jiangning District with around 35km southeast to the centre of Nanjing. It now services to 45 domestic cities and 12 international cities, including Hong Kong, Macau, Bangkok, Singapore and Seoul. There are fifteen boarding bridges in the terminal building. As for Singapore, there is only one airport too named the Changi International Airport. The flight duration between the two places is only 1 hour 10 minutes and the check-in time will be 90 minutes before departure.
The airlines that operate in the Nanjing Airport will be the Air China, China Airlines and many more. As for Changi Airport, the airlines operate in accordance to the Terminals. Terminal 1 covers Bangkok Airways, Jetstar, Thai Airways, Xiamen Air, Air China, American Airlines, British Airways, Delta Airlines and Jetstar Asia Airways. Terminal 2 covers Lufthansa, Scoot, Etihad, Malaysia Airlines, Firefly, Royal Brunei Airlines and Egypt Air. Terminal 3 covers Garuda Indonesia, Malindo Air, Thai Lion Air and Oman Air. Terminal 4 covers AirAsia, Cebu Pacific and VietJet Air.
Facilities available in Nanjing Lukou Airport includes restaurants, 11 shops spread across the Departures Hall, the Arrival Hall and the Concourse for the sale of bags, apparels and other local products. Duty-free shops, bookstore, entertainment centre providing foot bath service and pay-per-use lounge are available. Free Wi-Fi also available in the airport. For Changi Airport, being one of the best international airports in the world has a lot to offer. Terminal 1 has kinetic rain, cactus and water lily garden and a swimming pool. Terminal 2 has an orchid, sunflower and enchanted garden as well as entertainment deck. Terminal 3 has a movie theatre, koi pond, butterfly garden and The Slide. Terminal 4 has Peranakan Love Story, Steel in Bloom, Petalclouds and Heritage Zone.
Climate Pattern in Nanjing and Singapore
Nanjing has a humid subtropical climate with plenty of rainfall. The four seasons are distinct in Nanjing, with hot summers and cold winters. The spring is warm and humid, and the rainy season falls in June and July. The average annual temperature is 16 °C. The hottest month is July with an average of 32 °C. The coldest month is January, with an average high of 7 °C. While in Singapore, The weather's warm and tropical year-round. Rainstorms are possible any time, but rainfall usually peaks November - December. The average temperature is between 25°C and 31°C. Thunderstorms occur on 40% of all days. Relative humidity is in the range of 70% – 80%. April is the warmest month, January is the coolest month, and November is the wettest month.
Highlights in Nanjing
Nanjing has been the capital of several Chinese imperial dynasties. It has a variety of historical and cultural heritage evident in its architecture like imperial mausoleums, old temples, traditional garden buildings, and museums; thus, visitors have various things to do in and around the city.
1. Nanjing Confucius Temple (Fuzimiao) - Confucius Temple was a place to worship and consecrate Confucius, a great philosopher and educator of ancient China. It suffered repeated damage and had been rebuilt on several occasions since that time. In 1984 the temple was rebuilt under the support of the local government.
2. Xiaoling Mausoleum of Ming Dynasty - Xiaoling Mausoleum of Ming Dynasty (Mingxiaoling) is one of the biggest imperial tombs in China. Xiaoling Mausoleum is renowned for its unique design, its eminent status, its amazing beauty and its magnificent scale.
3. Purple Mountain (Zhongshan Mountain National Park) - It got its name because purple clouds can often be seen at the top of the mountain. The mountain is not only very beautiful but also rich in historical and cultural relics.