"Paradise" is the first word that will come to mind when you see El Nido. Gliding through the turquoise waters, you'll see jagged karst hills straight out of a movie, and never-ending shades of blues and greens like you've never seen. El Nido is truly one of the most beautiful islands in the world. Luckily, despite the many declarations made about its beauty, its many beaches seem to be untouched. Resorts have taken it upon themselves to be advocates of responsible and sustainable tourism. El Nido feels like a world of its own, a refreshing reminder of the beauty the world has the offer. Visit for scuba diving, island hopping, and a recharging tropical boost.
Why book an El Nido Villa?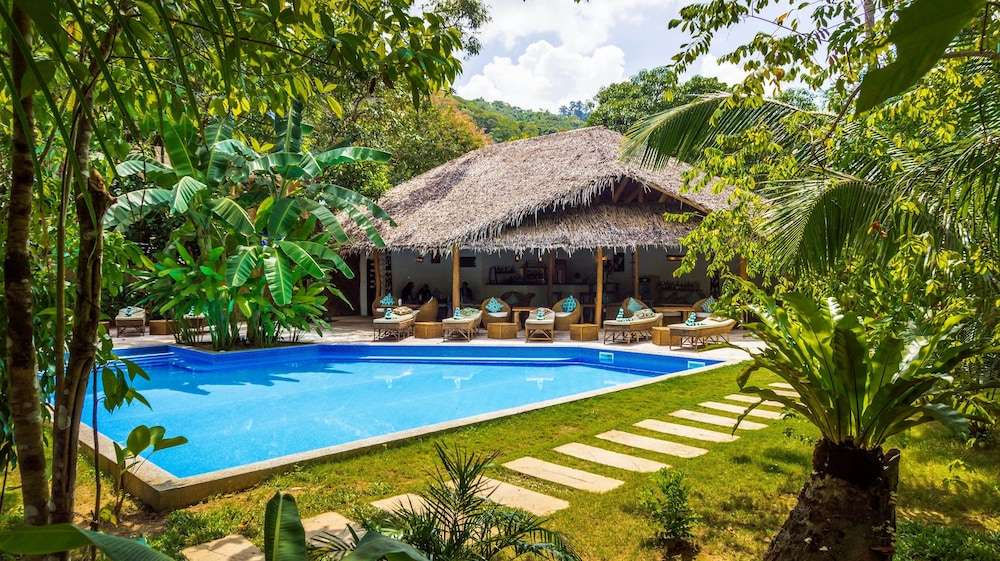 There's no better accommodation option than an El Nido Villa. Staying in a villa will allow you to appreciate the breathtaking surroundings even while in your room. While booking a villa in El Nido will definitely be pricier than a hotel room, in return, you get value for money and a better overall experience. Unlike staying in a hotel room, which would be more enclosed and up in a building, villas will be positioned nearer to water, right where you want to be. Bigger groups will also appreciate staying in a villa as it offers more space and areas for lounging.
Types of villas:
Villas are undeniably the most popular accomodation type in El Nido. All the major resorts would offer their own variations. If you haven't decided what type you should pick, here are the top choices: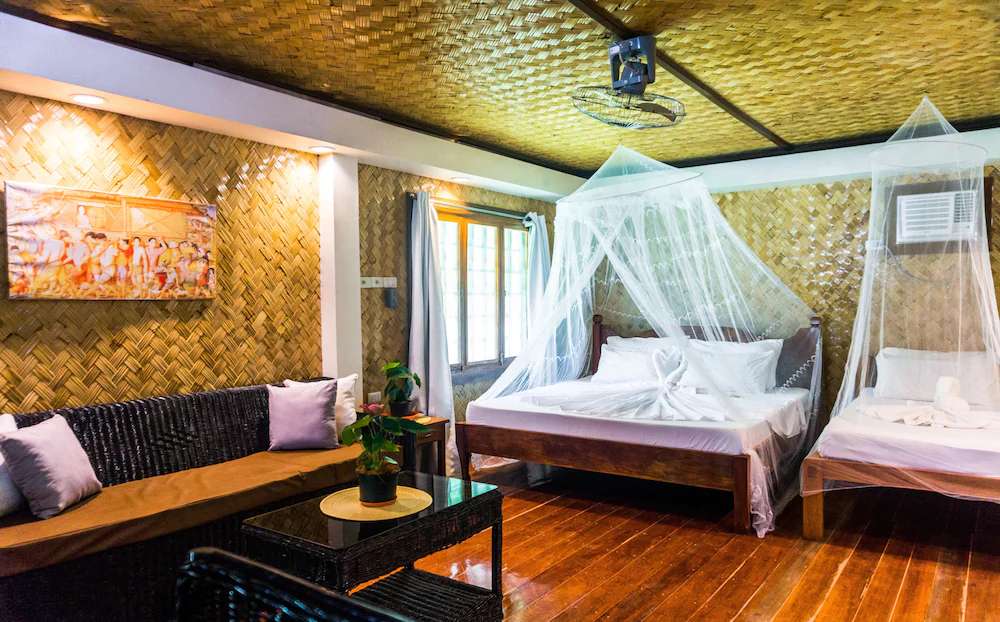 Beachfront Villas - Beachfront villas are just steps away from the water. It is a popular choice for families and vacationers who want to make the most out of their stay. Aside from the accessibility to the beach, these villas often come with additional space for living and dining as well as an outdoor area. Villas may vary in size and could come with multiple rooms, depending on your needs.
Water Villas - Water villas are the most expensive villa type in El Nido as these stands on stilts right on the ocean. These villas typically come with large windows and patios that overlook the ocean. To keep with the tropical vibe, most water villas are designed with thatched, native-stye roofs with woven bamboo accents. Some of the bigger and more expensive resorts have water villas as their primary accommodation type.
Destination Attractions & Activities:
While lazing around on the sand is definitely an option, it will be a mistake to visit El Nido without a little exploring.
Tour the waters - El Nido is composed of dozens of islands, each boasting their own unique beauty, as well as other natural wonders. Take this opportunity to hop on a boat and explore as many islands and sights as you can. Popular stopovers include Shimizu Island, Big Lagoon, and Snake Island.
Hang out in the Town Proper - While the highlight of your stay would be far away from land, making time to explore the town proper should not be taken for granted. Buena Suerte is where all the action is, you can find little pubs, restaurants, and local shops.
Attend a boat party - Tour the El Nido waters on a two-storey boat filled with good music, booze, and great company.
How to get around:
Airswift is the only airline that offers direct flights to El Nido from Metro Manila. Flight time is about an hour. If you're coming from San Vicente, a neighbouring island, you can take a one hour and 40-minute van ride to El Nido. You can also catch a bus or van to El Nido from Puerto Princesa, which is five to six hours away depending on your transportation of choice.
The best way to explore the town of El Nido is by foot, the town is quite small and the best way to get the feel of the area is by walking. You can also rent a motorcycle to explore the beaches on your own. To explore the islands and other must-see spots, you will have to rent a boat or join an island-hopping tour.