More about Underwater World Langkawi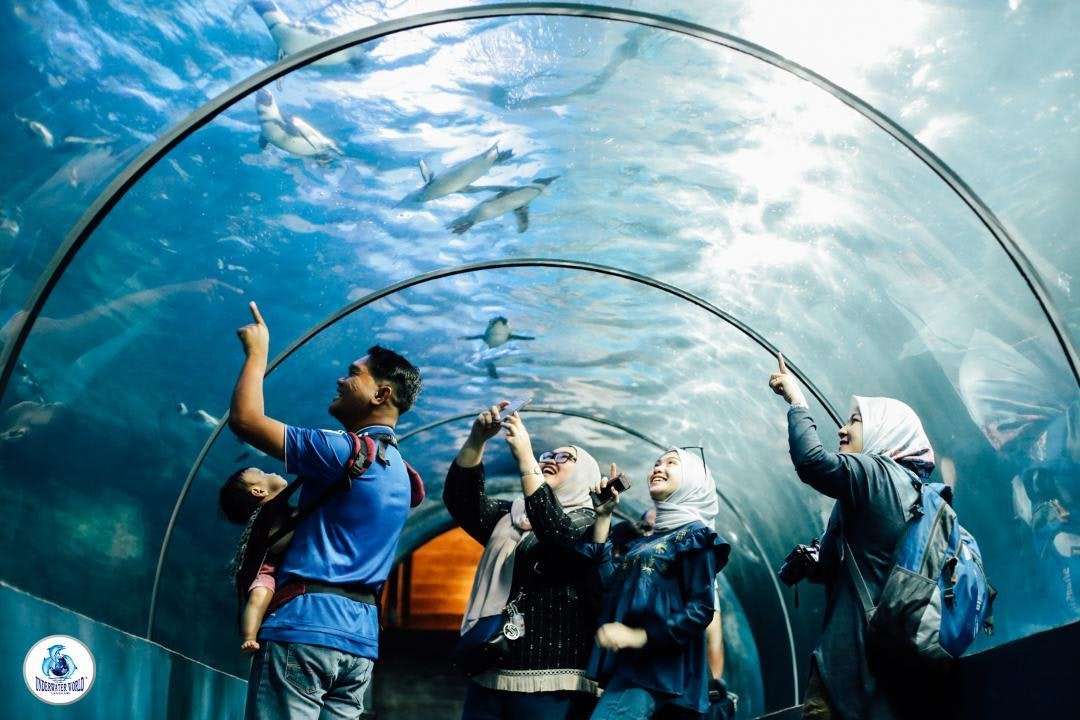 Include beautiful aquariums at Underwater World Langkawi, Malaysia in your tour! Set along the vibrant Pantai Cenang beach town, Underwater World Langkawi, one of the largest marine and freshwater aquaria in South East Asia, houses more than 4,000 different aquatic creatures from over 500 species of sea creatures including harbour seals, rockhopper penguins, seahorses, as well as flamingos and mandarin ducks. Underwater World Langkawi was built to raise awareness on the importance of conserving our precious aquatic life forms, thus creating an understanding of the deep and inseparable bond between man and nature. Open from 10 AM to 6 PM daily, the aquarium features 11 different sections such as River Ecosystem, Tropical Rainforest, Preview Tank, Temperate Section, Sub-Antarctic Section, Hexagonal Tank, Tunnel Tank, Koi Pond, Invertebrate Section, Coral Reef Section and Venomous & Poisonous Section.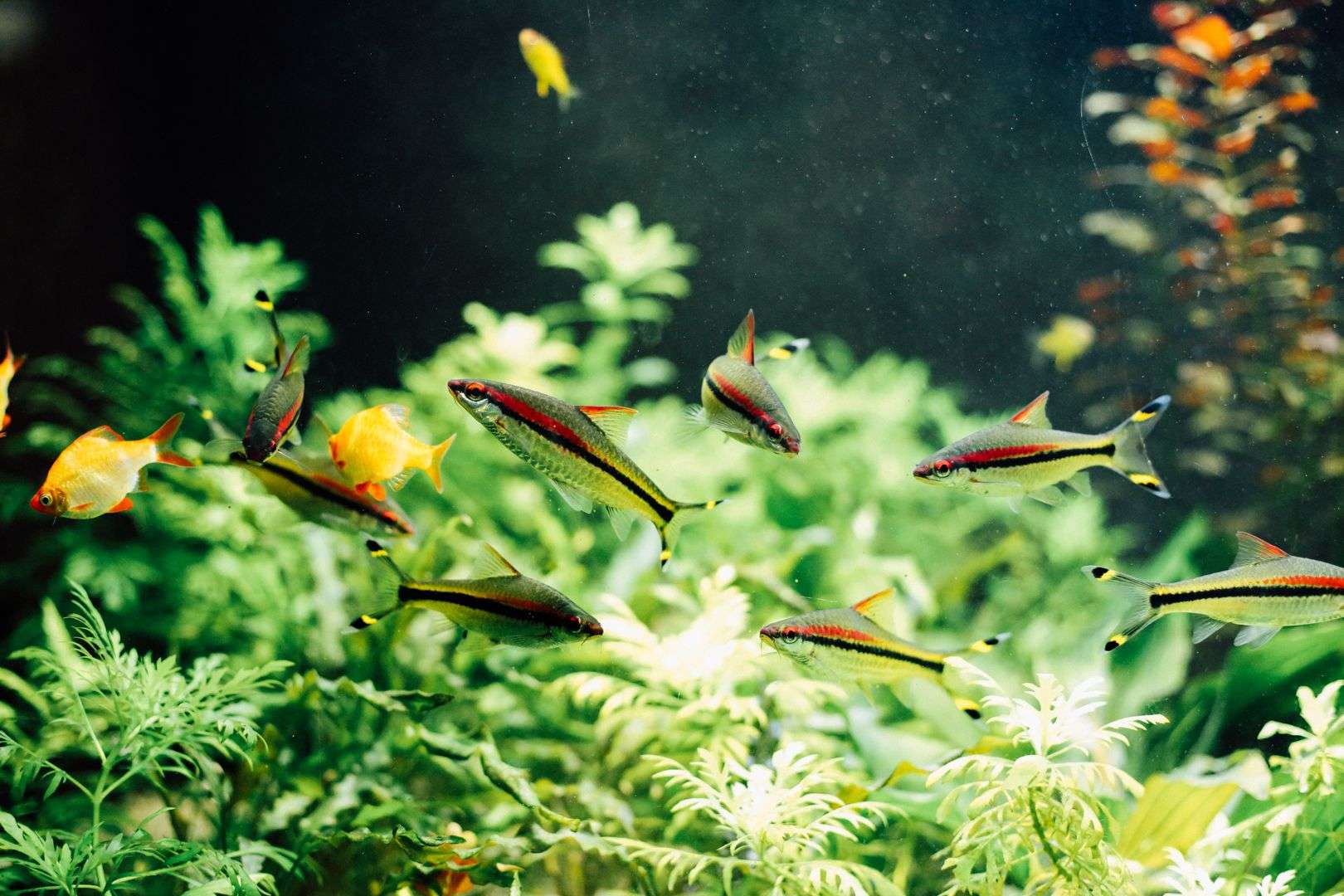 Explore the the unique Underwater World Langkawi with its gigantic, 15-meter long, walk-through tunnel consisting of 600,000 liters of seawater where you can enjoy close-up views of sharks, giant stingrays, and green turtles. Underwater World Langkawi, Malaysia's largest aquarium, will almost immediately draw you to its subtle water sounds, colours and serene environment.
Walk around the huge complex, divided into 3 main sections: Tropical Rainforest, Temperate and Sub-Antarctic with the 'penguin-arium' at the Sub-Antarctic zone attracting the most tourists. A walkthrough on the 8-meter Tunnel will enable visitors to see the Blackfooted Penguins swimming around in a peaceful environment.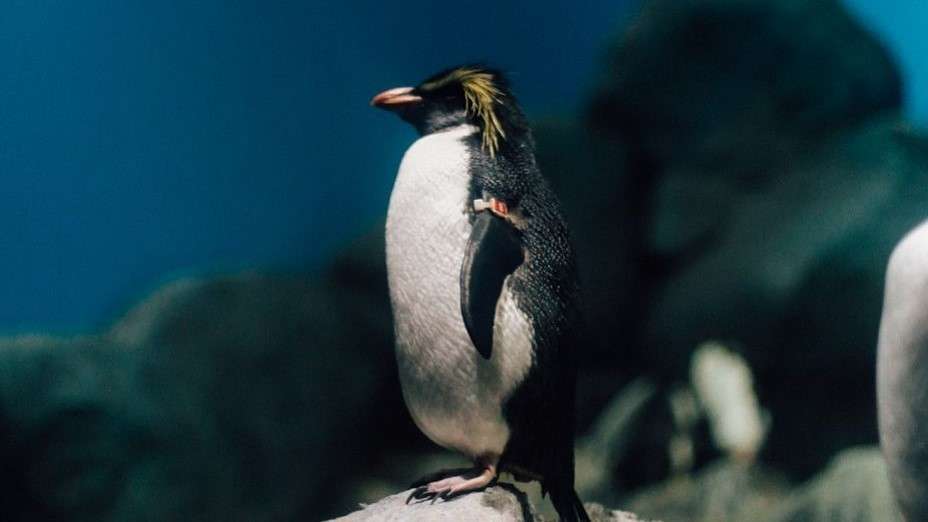 Observe the amusing Rockhopper penguins jump from rock to rock and admire their bright yellow feathers which form "eyebrows" that stick out from the side of their heads at the Temperate and Sub-Antarctic section. These penguins are the smallest of the crested penguins, measuring about 18 - 23 inches. The Southern Fur Seals can also be found in these sections. Catch them doing many entertaining tricks during feeding time.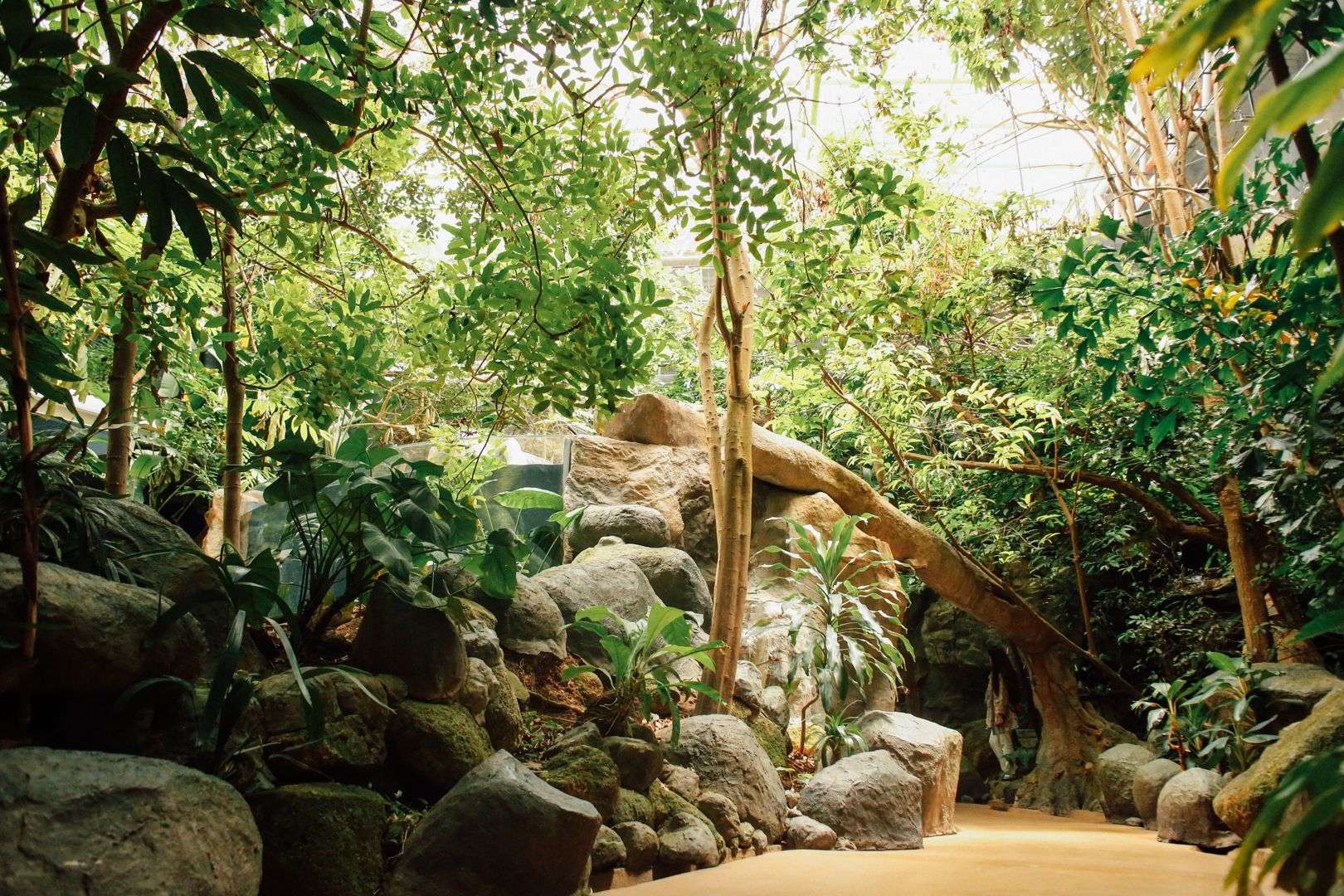 Journey to the hear of the Amazonian River at the Tropical Rainforest section. This large walk-through aviary will give visitors an experience to see rainforest inhabitants such as the Anaconda and Marmoset. Among the tropical fish are the Pacu, Knifefish, Temoleh, Giant Gouramy and various species of Arowanas. Visitors will also get the chance to see Mute Swans, Flamingos, Mandarin ducks and other ground birds flutter freely. 
Watch the fishes swim in schools as they follow your finger at the River Ecosystem section. This section consists an array of freshwater species from South East Asia, the Amazon, Africa, North America, and Australia, which includes Tropical Garfish, Albino Patin, Bala Shark, and Redtailed Catfish. Within this section, visitors will also be able to view a collection of exotic creatures such as the Snapping Alligators, Red–eared Slider, Albino Turtles, Leopard Gecko, Chinese Water Dragon, Indonesian Blue Tongued Skink and variety of small snakes.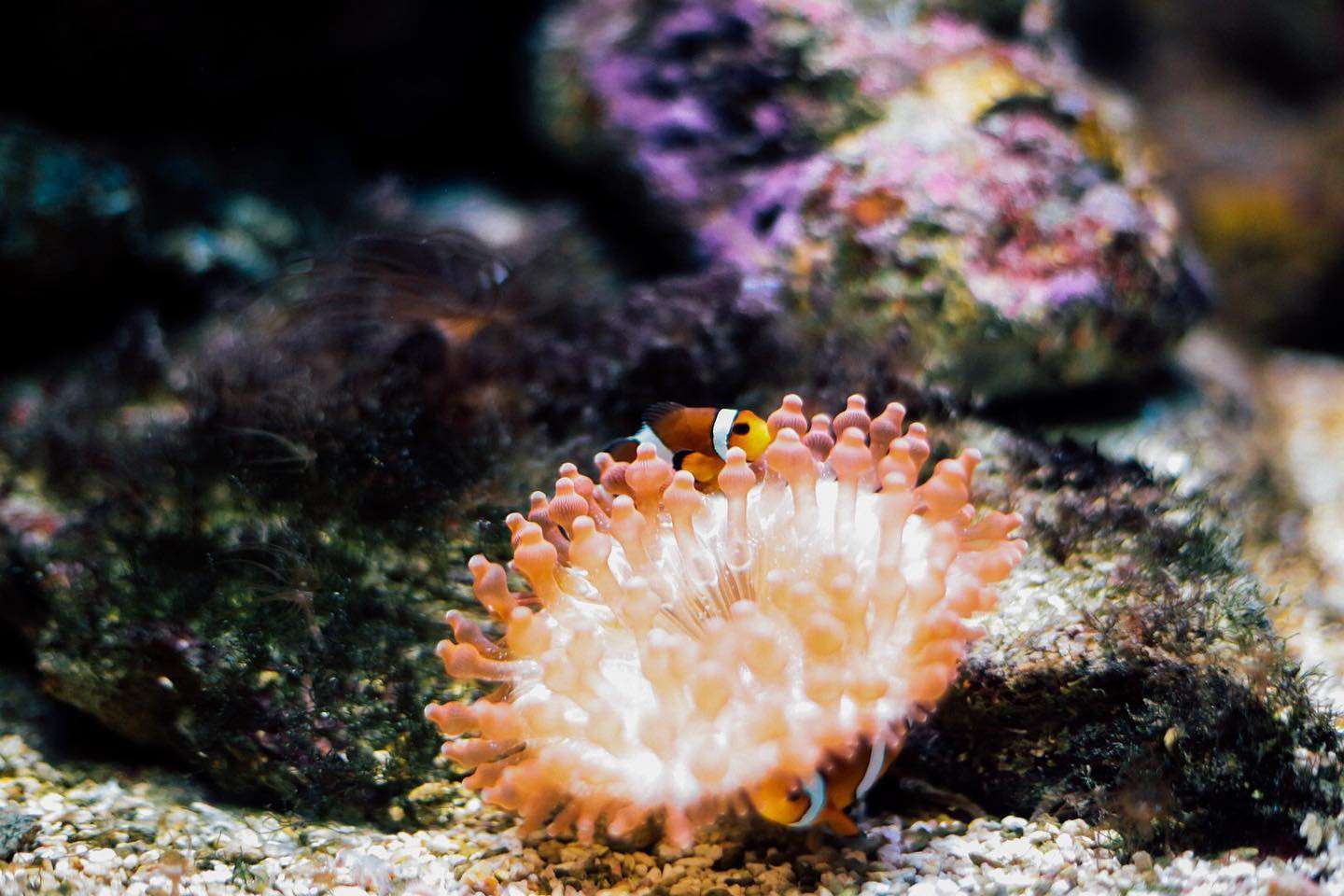 Venture into the deep-sea experience by walking along a 15-meter long tunnel at the Tunnel Tank and Hexagonal Tank section. Be surrounded by Giant Stingrays, Giant Trevally, Giant Groupers, Black Tip Shark, White Tip Shark, Olive Ridley Turtle and other schooling fishes as you look right, left and above you.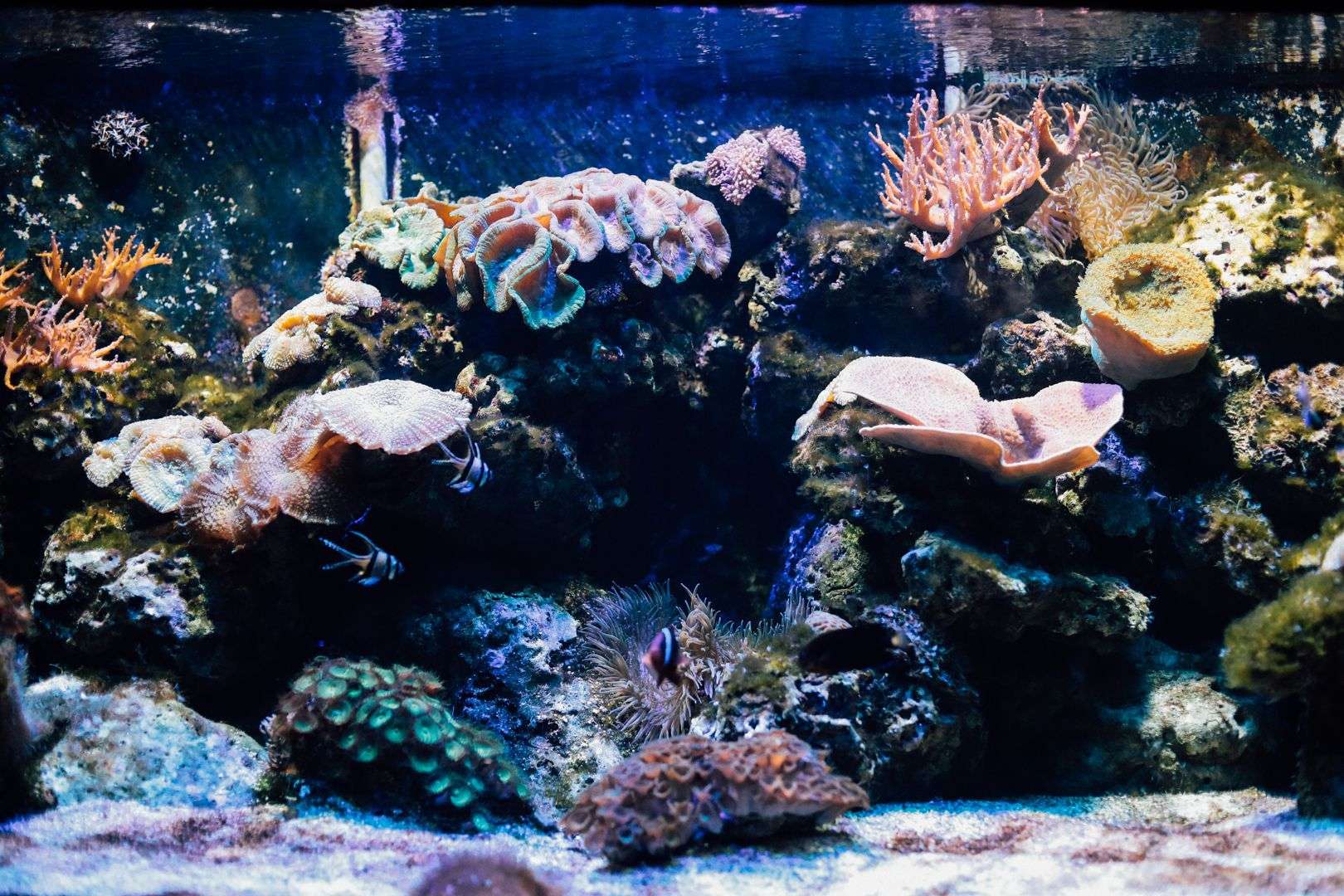 Witness the living treasures of the ocean's delicate ecosystem, all under one roof in an explosion of brilliant colours at the Coral Reef section. The delicate jellyfish, sea urchins, sea slugs and starfishes are among the many in this underwater garden. Take photos of fishes such as the Eastern Gem, Japanese Carp, local catfish, Silver Dollar, Sebarau, Kelah and Cichlids at the Koi Pond section. This is an outdoor pond luxuriously set in a bright tropical setting with the relaxing sounds of the streaming waterfall. See the fishes crowd around you for food as you feed them. 
Don't forget to visit the other highlights of the Underwater World such as the Educational Resource Centre, the cafeteria and the three-dimensional (3D) theatre! Appreciate the wonders of aquatic life at Underwater World Langkawi today!