Oroquieta is a small and quiet city in Misamis Occidental. Unlike cities like Manila and Davao, this one is not as fast-paced. It's laidback and time seemingly flows slower. It's a place where you can hit reset and just take time off from the busy life in the cities. After all, there is a reason why it's called "The City of Good Life". You won't run out of things to do here especially if you're after an escape and adventure at the same time.
How to Get There
There are a lot of ways to get to Oroquieta. If you plan on flying, you can only do it through Ozamis City and then take a bus for an hour and a half to Oroquieta. It's not difficult to get to because it's a direct bus. The terminal is also nearby from the airport.
Getting Around
Going around the city isn't difficult. It's not as busy as Manila so the streets can be navigated easier. The thing is, the city is pretty small so most spots are walkable and it's a highly pedestrianized place so crossing streets won't be difficult. If you opt to take transportation, tricycles are the only way to get around. The base fare should be PHP 10.
Top Things to Do and See
Oroquieta is a small and quaint city so it will be a good place to see how life is in the province. If there's anything that makes this place stand out, it's all the rich and amazing waters they have. In Isko River Resort, you'll find the clearest waters rushing down from Mt. Malindang. Heading here you'll also encounter a lot of similar resorts.
Libadatama Dam is also a proud sight for locals. It has consistently been awarded the Gawad Pangulo sa Kapaligiran for having the cleanest water in the country. You can take a dip here with the locals trying to cool off. It's also a beautiful view to see the community unwind here.
Oroquieta is also a seaside city. By sunset, you'll find people converging in the plaza center and playing with each other. Kids are out playing games and adults are usually catching up with each other. It's the perfect spot for people-watching. From here, you can make your way to the seawall. It's a great spot to relax because of the amazing view of the sea and its breeze.
El Triunfo Beach is near too and it's the favorite of the locals. What makes this beach different is its black sand but the waters are crystal clear. You can spend time in the floating cottages and catch up with friends and eat.
For some adventure, you'll find the Oro Zipline. It's the longest zip line in Mindanao at a distance of 2.3 kilometres. You'll be able to admire the view of the lush forest and river from here and it's an unbeatable sight. There also is a hanging food bridge called Ciriaco H. Pastrano Hanging Foot Bridge and it would give you a great top view sight of the river and the forest. The natural park located in Mt. Malindang is ideal for climbers. so get yourself a guide to take you to the summit!
If you prefer to swim, then the marine sanctuary in Barangay Mobod is the place to admire marine life. The waters in Misamis Occidental are rich in wildlife so this surely won't disappoint. A bonus is that this place rarely sees a lot of tourists so it's an undisturbed spot.
To destress and unwind, the Sebucal Hot Springs should be at the top of your list. Not only will you be surrounded by the lush forest, but you'll be able to unwind with your friends and family.
Where to Eat
There are a lot of restaurants you can eat in Oroquieta but the stand out in most of this is the local favorite, Halang-Halang. It's coconut milk and chili with beef simmered in broth to make it extra tender. Street food is also everywhere in this city especially in the plaza where everyone hangs out in the afternoon.
Nightlife
Like most provinces in the Philippines, you wouldn't expect to find a crazy club scene apart from the bigger and more urbanized cities. Although you can still expect a good night out because there are bars with some karaoke available.
Where to Stay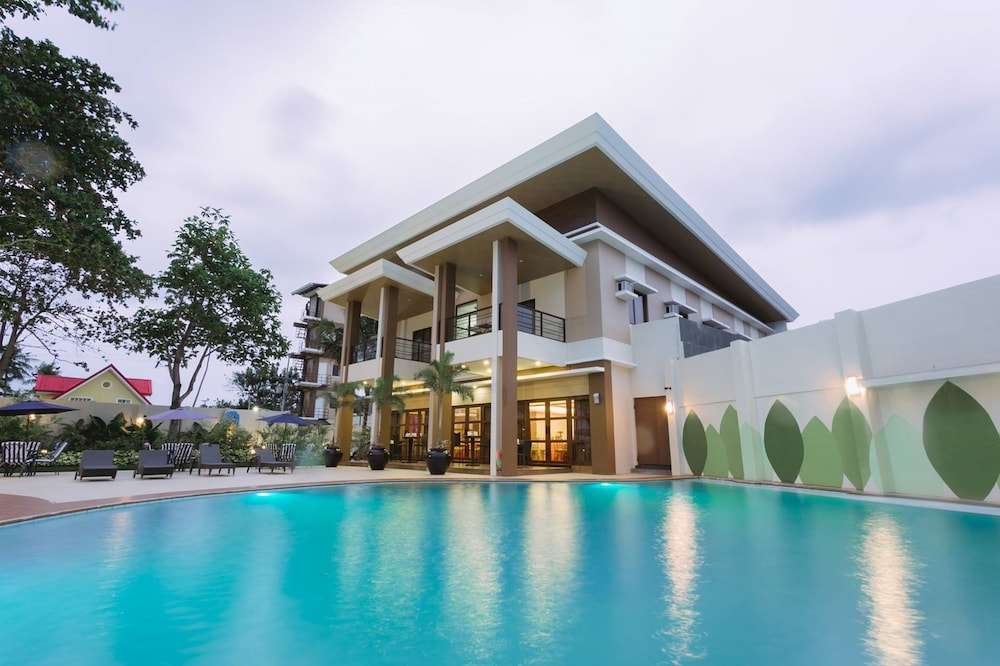 Since it's a small place, finding a spot in the city proper won't be difficult to do. Expect that the hotels are smaller than the ones you can find in Manila. For a getaway, you can stay in resorts so you're nearer to the beach.
Travel Tips
Always bring cash with you since smaller places often don't accept credit or debit.
Bring bug spray especially if you plan to hike. Protective gear is a must.
If you're up for diving, bring your gear.