More about Adventure Waterpark @ Desaru Coast Tickets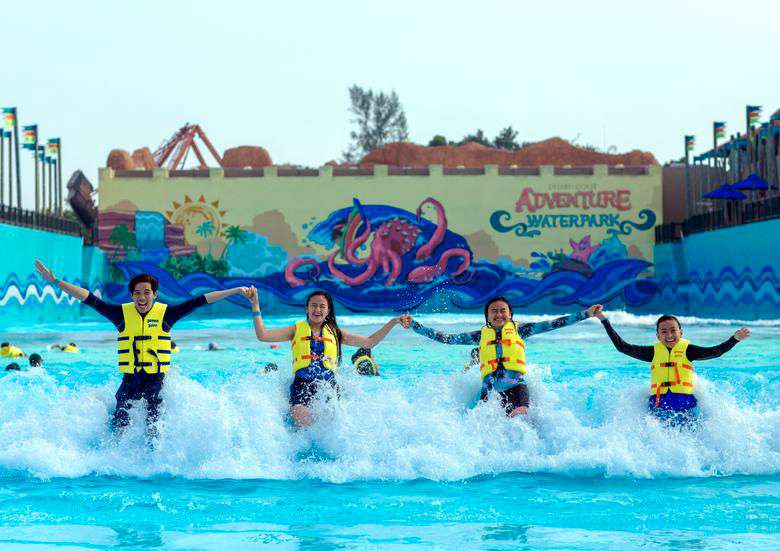 A fun-filled day awaits you and your family at Desaru Coast Adventure Waterpark! Experience summer vibes at Johor's best waterpark, with 13 slides, rides and attractions. Suitable for all ages, the attractions are a mixture of wet and dry rides. The park is spanned across 25 acres, making it the largest waterparks in Southeast Asia.
Ride the waves at Tidal Wave Beach, one of the largest wave pools in the world that holds 4 million gallons of water. Its 170-meter-long sandy shoreline makes it a great place for a relaxing beachside stroll. You can also kick back and relax at the Beachside Cabanas, which harbors a great view of the wave pool.
Seeking for a heart-thumping good time? Kraken's Revenge is a great roller-coaster and splashing flume ride that sends thrill-seekers a whopping 30 meters off the ground in a 360-degree loop, before plummeting towards a ship-wrecking sea monster Kraken at the pool below. Alternatively, you can scream your lungs out at the Riptide, a ride that sweeps you along at the fastest speeds and steepest angles. Circle around the eye of the storm and experience a feeling of weightlessness within the twisters in this ride.
Those with little ones can cool off at Kids Ahoy, where you can find three play areas with a combination of various play equipment and 13 waterslides. Designed especially for younger guests, this age-appropriate area is perfect for children ranging from toddlers to early teens.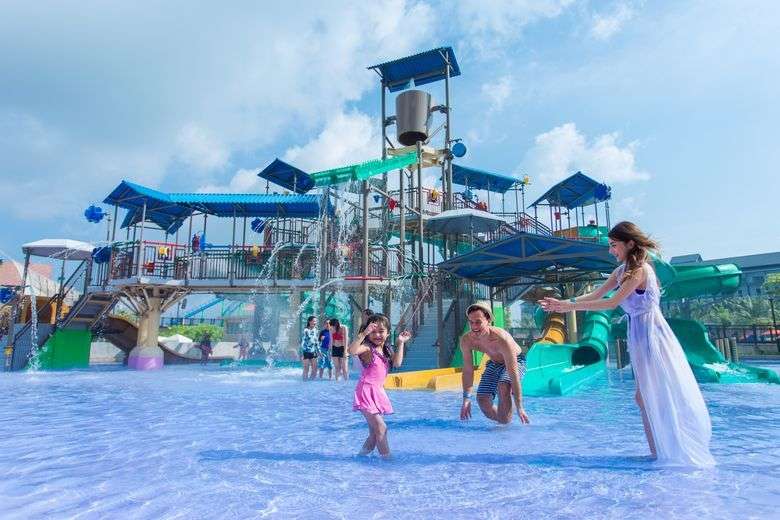 Three types of ticket entries are available for Desaru Coast Adventure Waterpark. You can opt for a one-day ticket pass at RM137 for adults and RM102 for children aged 3 to 11, or a two-day entry at RM233 and RM174 for adults and children respectively. Malaysian visitors are also eligible for discounts by flashing their MyKads. If you'd like to get a year's worth of unlimited entry to the park, choose the Splash Pass at RM248! Not only so, you can get special offers, promotions and discounts on park rentals and other partner deals.
Accessible by car, Desaru Coast Adventure Waterpark is an hour and fifteen minutes' drive away from Johor Bahru via the Senai-Desaru Expressway, or a one-hour scenic drive from Senai International Airport. Alternatively, you can also get here by coach shuttle services at the Senai International Airport, where two-way tickets are priced at RM28.
What are you waiting for? Get your tickets now for a splashing good time!