More about Petrosains - The Discovery Centre Admission Tickets
Petrosains, The Discovery Centre opens up the intriguing world of scientific knowledge to visitors of all ages. Focusing on petroleum development and futuristic technology, this STEM discovery center is an interactive museum that offers a hands-on experience for visitors who are looking for a fun, constructive learning day out.
Petrosains offers several themed areas for you to explore, ranging from historical fossils to futuristic space-age exhibitions. Divided into 11 interactive showcases, you can explore them in any order. One of the main highlights of Petrosains Kuala Lumpur is the Dark Ride, a oil-drop-shaped ride that takes you through an audio-visual display. It showcases you through the lush green rainforests and crystal-clear oceans of Malaysia, emphasizing on the country's technological advancements that co-exists with nature.
Upon disembarking the Dark Ride, visitors are free to roam the 7,000 square meter museum. The Helicopter Stimulator gives you an exciting insight on how helicopters work by bringing you on an adrenaline-filled bumpy ride through a tropical storm. You can also visit the Geotime Diorama, which features an erupting volcano and displays about geology. Children can learn more about oil deposits and how they are formed, making it a great cultivating experience for budding geologists. The Molecule NANOworld is also an interesting exhibit that showcases the microscopic world of atoms and molecules.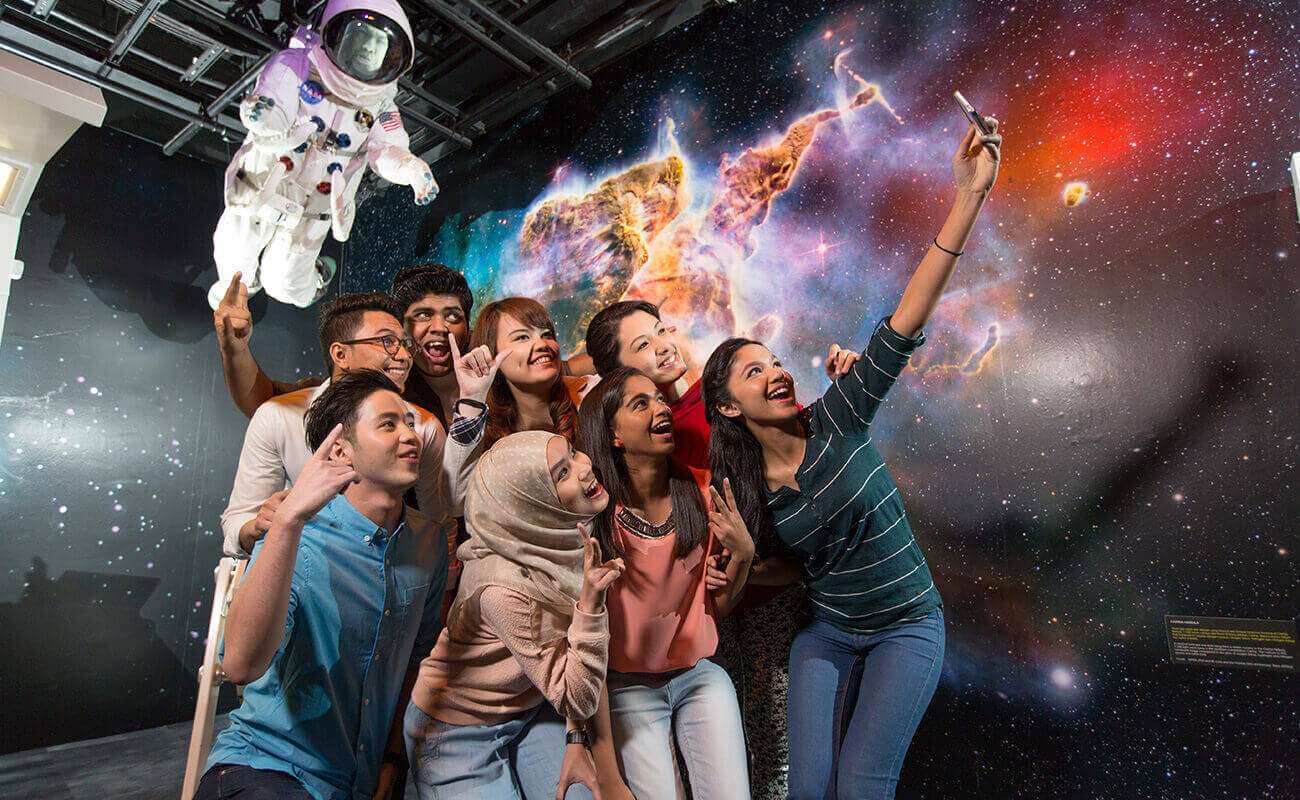 Witness the wonders of science in all its mesmerizing glory at their signature science shows. You're sure to be wow-ed by the jaw-dropping showcases. From hologram demonstrations to sound shows and cryogenics shows. You can check out their regularly updated website schedule to view the list of interactive and educational science show that are available during your visit.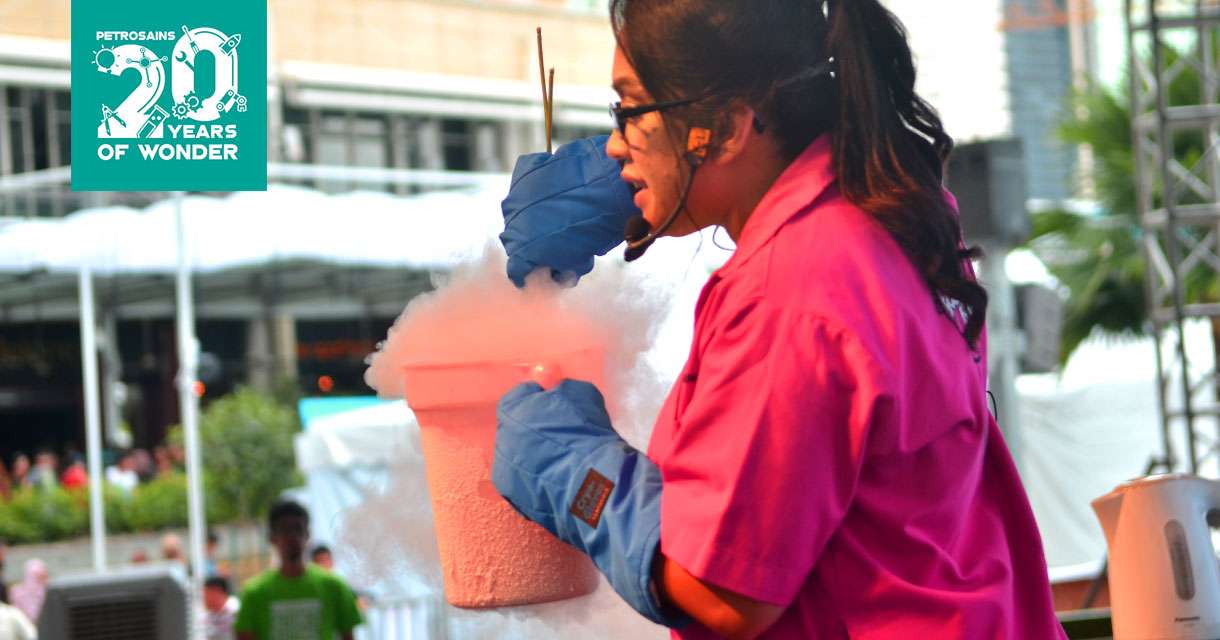 Occupying the 4th and 5th floor of both towers of the Petronas Twin Towers, this science center is spread across 70,000 square feet. Located right at the heart of Kuala Lumpur, you can easily reach Petrosains by public transport, including GO KL free shuttle bus or by LRT, stopping at LRT KLCC station. Alternatively, those who prefer driving can find ample parking spaces within the compounds of Petronas Twin Tower's parking lot.
The science discovery center is open from 9.30am to 5.30pm on Tuesdays to Fridays, or from 9.30am to 6.30pm on weekends and public holidays. Admissions start at RM17.50 and RM29.70 for non-Malaysian children and adults respectively. Local visitors can enjoy special rates by flashing their MyKads.
What are you waiting for? Join in the scientific adventure by visiting Petrosains KLCC now.